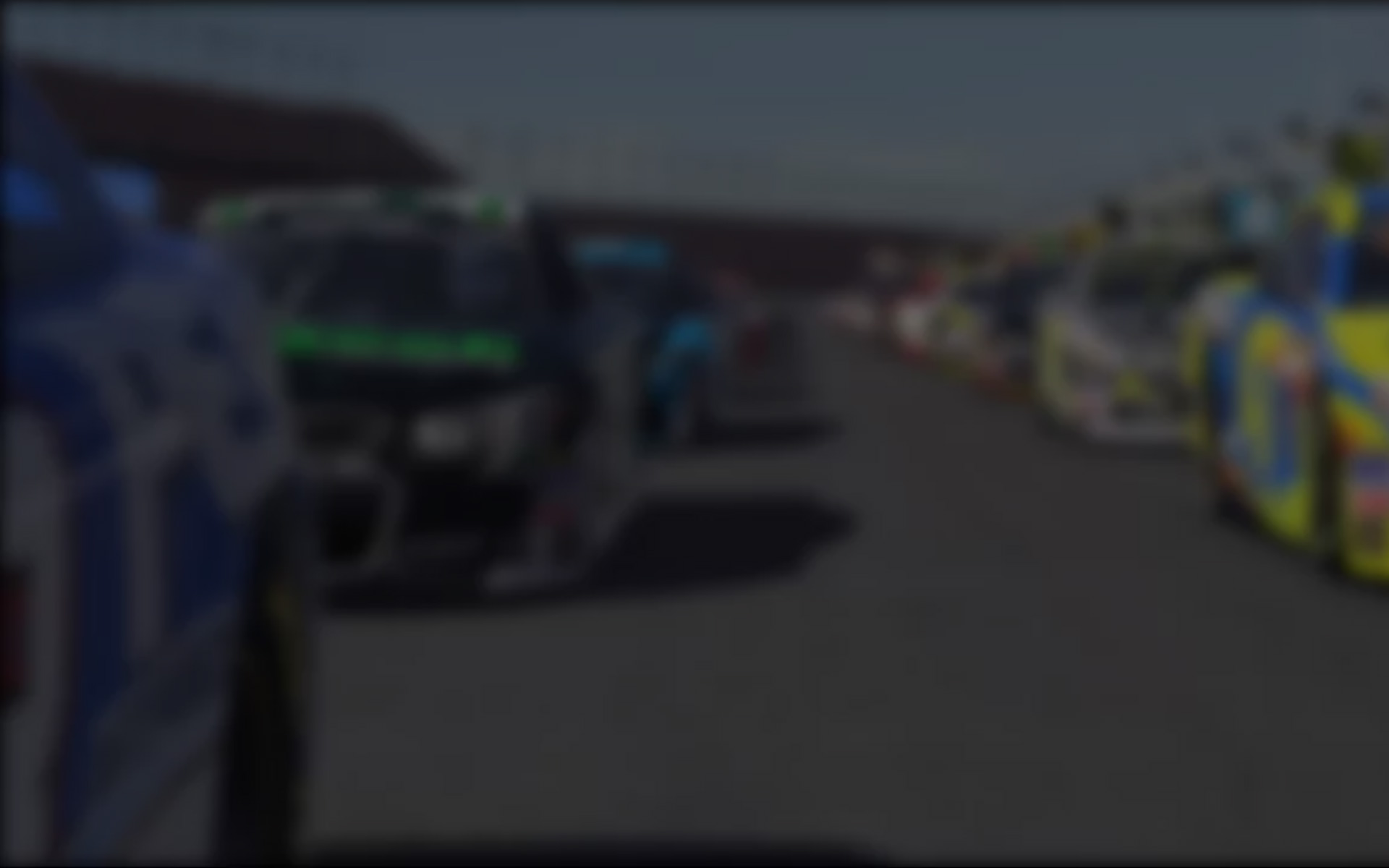 Some questions about iRacing's relevance to real world racing were answered last summer when Greger Huttu acquitted himself quite well in the Skip Barber Racing School and in a test of Andersen Racing's Star Mazda at Road Atlanta.  An accomplished sim racer who dominated the iRacing World Championship Series Road Racing championship, Huttu had never so much as sat in a race car before his experiences at Road Atlanta.
A few more questions were answered last month when Panther Racing signed J.R Hildebrand to a multi-year agreement to drive their IndyCar following a successful test at Phoenix International Raceway.  Winner of the 2009 Firestone Indy Lights Championship but with no previous experience at PIR in an IndyCar, Hildebrand used iRacing to prepare for the test.
Although the results speak for themselves, Hildebrand and Panther Racing were happy to elaborate.
"iRacing definitely made a difference," said Hildebrand, who turns 22 on Monday.  "I'd never driven any kind of car on the Phoenix oval.  But running PIR on iRacing definitely helped with my visual cues, like the turn-in for Turn One and also the sense of just how fast you get from Turn Four into Turn One.  It really helped me to get up to speed quickly."
Indeed.
Panther Racing's co-owner and CEO John Barnes told respected motorsports journalist Gordon Kirby (http://www.motorsportmagazine.co.uk/2010/12/16/indycar-signs-up-us-talent/)
We knew by lunchtime on the first day of our  test that we'd found our next driver."
"Not to take anything away from JR's talents, but certainly the preparation he'd done on iRacing . . . without question, he got his cue-ing ready," said David Cripps, Panther's race engineer.  "Right from his out lap you'd have thought he had driven at Phoenix before.  It was very impressive.  He got with the program very quickly . . . Out of the box, he definitely looked like he had been at that track before."
It should come as no surprise that Hildebrand arrived at PIR well-prepared.   He is no stranger to doing his homework, witness the facts that he earned a National Merit Scholarship at Redwood High School in Corte Madera, CA and was accepted by the Massachusetts Institute of Technology.  Hildebrand deferred his admission to MIT pursue his racing career, one that has seen him earn a spot on the Team USA Scholarship and win both the US F2000 National Championship and the Firestone Indy Lights Championship.  He also drove for Team USA in the A1GP Series, did selected ALMS races, tested with the Force India F1 team and, last year, made a couple of IndyCar starts with Dreyer & Reinbold Racing.
Although familiar with iRacing, Hildebrand did not join the service until he learned he would be testing with Panther at PIR.  He quickly realized you don't need to be a National Merit Scholar or a student at MIT to "get up to speed" on iRacing.
"(What) really impressed me was just how straightforward it is to get the system up and running on your computer," he said.  "I already owned a steering wheel and pedals; I just downloaded the iRacing software, followed the Quick Setup guide and I would say in no more than an hour I was on track in the Dallara.  The whole process was seamless."
It's worth noting that Hildebrand didn't immediately start testing the iRacing Dallara at PIR.  Instead, he took it for a spin around the tracks he had driven Dreyer & Reinbold's IndyCar last year.
"I also bought Mid-Ohio and Infineon, the tracks where I ran the IndyCar last year," he explains.  "Obviously, I had some experience in the Dallara on those tracks, and I wanted to get a sense for how the iRacing Dallara compared to the real Dallara on those tracks.  Again, the tracks themselves were spot-on in terms of the visuals and the track surfaces.
I made some of the basic changes you make to a car, changes we'd made to the real car at Mid-Ohio and Infineon – springs, dampers, cross weights, tire pressures – and they produced the same changes in performance on the iRacing Dallara.
"So when I began running the iRacing Dallara at Phoenix, I had a lot of confidence that not only the iRacing Dallara's performance would be similar to that of the real Dallara, but any changes I made to the iRacing Dallara would have the same effect as those changes would on the real car.  That definitely proved to be the case."
If the test made Hildebrand a believer in iRacing, it only confirmed the value of sim racing to his new team.  Thanks to their sponsorship with National Guard, Panther's engineers have been afforded a glimpse at some of the world's most sophisticated simulation programs.  Cripps, for one, has no doubts about the potential impact race simulation programs will have on real racing; indeed is already having.
"Panther Racing and I have been involved in virtual projects for about the last two years.  We have been very heavily involved in simulation and we believe it to be a very big part of the process now.  Of course, we all know where Formula One is going with everything . . . I spent quite a lot of time with the military looking at how they are implementing the virtual world into their training methods and procedures.
"They're basically simulating everything from sailing a battleship to flying a drone to being an operator on a submarine.  It's massively impressive.  And when you look at the capabilities now that you have in affordable computing and the fact that you're talking about real, live world simulations as opposed to just rendered graphics, it's really becoming quite an intriguing situation.
"I find it fascinating that you can read now (in December) how Jenson Button is talking about how the 2011 McLaren is really looking like it's going to be a great car, and even he is forgetting that he's not driven the car; they've only programmed the simulator to operate under the dynamics of what they anticipate the dynamics of what the 2011 McLaren will be.  Fascinating."
Beyond the increasingly evident benefits to race drivers preparing for a test or a race, or teams testing "virtual" components at a fraction of the cost of conventional testing, Cripps notes that race simulation has the potential to dramatically enhance the inter-personal dimensions of the driver/engineer relationship.
"Think of the benefits that can arise from a driver and an engineer working together on a simulation," he says.  "The engineer now has exclusive access to the driver, listening to his real time feedback, asking questions without fear of causing an accident by interrupting the driver's concentration, talking back and forth on a static-free intercom – without interruption by the team manager, the team owner, no mechanics; away from all the pressure and distractions of a race weekend or even a test session: just the two of you communicating; freely.  Driver and engineer, locked in a room, running 200 laps without any of the usual distractions.  How can you beat that?  Imagine the carry-over to the race track.
"Further, now you can make changes almost instantaneously.  Change the differential, the dampers . . .  Changes that are not possible to make at the track during a race weekend, owing to time constraints or that can only be done overnight, now you can make those changes almost instantaneously . . . and do back-to-back-to-back runs and compare.
How can you not have this as a weapon in your arsenal?"
For his part, Hildebrand is looking forward to using iRacing as more than a "weapon in his arsenal" in the weeks and months ahead.
"I haven't had the chance to race on iRacing yet, but I'm looking forward to giving it a try," he says.  "If the sim racing on iRacing is as authentic as I've found the rest of the service to be, I'm sure it'll be a lot of fun."
Photos courtesy of Panther Racing.
---
You may also like...
---