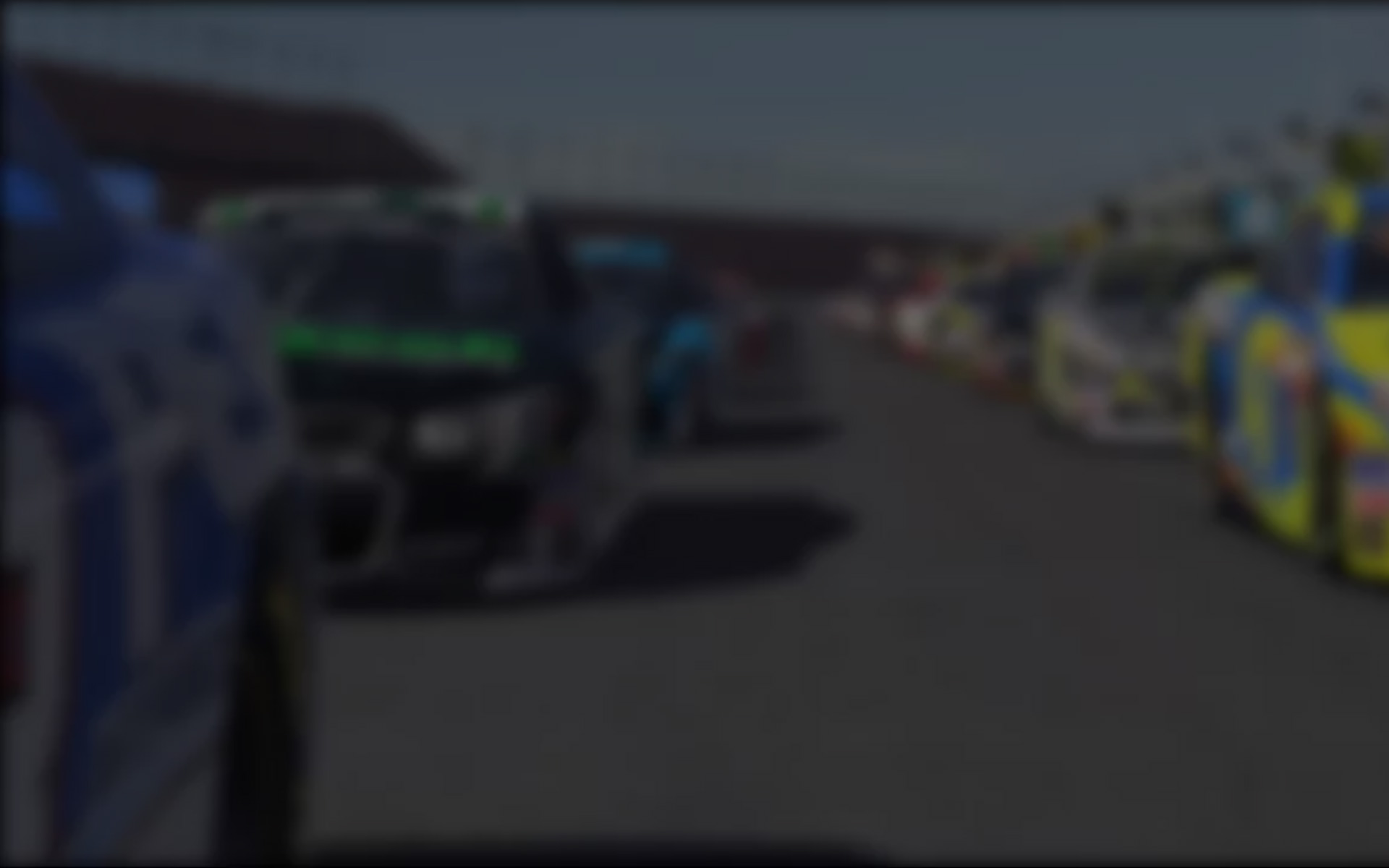 Versão em português abaixo
The ride is over. After two months of championship sim-racing, five online races done bi-weekly, and hours of hosted sessions, we already knew the champion Renato Silva.  But there was still one race to go, on April 9. Only after Bathurst, Mt. Panorama,would we know the whole story of SuperGT.
Renato Silva had dominated the series, winning the title one race before the end, with four victories, five pole-positions and three fastest laps. The only race that Renato would not make the pole position, would be this final one, achieved by Andrew Lauret who, in contrast, earned his first pole of the series. Andrew is also the only driver who had won a race besides Renato, and things would keep that way. Having the pole, Andrew worked his way to the finish line to win for the second and final time this season.
The final results of the points standings, gave Anderson Mota second place in the championship. Anderson didn't win any races, but he still did one of the best campaigns possible, with five top five finishes in five races. His results were: fourth place at Montreal, third at Brands Hatch, second at Zolder, Daytona and, finally, at Phillip Island, having not participated at the final stage, using it as a drop race.
For Andrew Lauret, who had won his second race, things were a bit harder. He did well at the first two races, finishing P2 at Montreal and winning at Brands Hatch. One of the few racing a McLaren against a grid full of RUFs, he could had been fought for the title, but ran out of luck for the next races. After Zolder, were he had connection problems, he would not finish any race until the last one at Bathurst. With this, he still got the third place on the championship, a very good result for him.
André Fermac had the fourth place in SuperGT final standings, also doing very well on his campaign. He finished in the top five consecutively after the second race, with three fifth places and one fourth place.
Closing the top five is Alex Belão, one of the most veteran iRacers this season at SuperGT. Alex also had some bad time with unlucky situations where he was involved in incidents that took out his chances of good results. But fortunately for him, he could change this situation and returned for the second half of the championship with strong races, having two podiums and a sixth place.
Guto Colvara, the mastermind behind Brasil Lemans Series League, said:
"This season of Brasil Lemans was expected to be a "low season" because since this is the beginning of the year, many people are out on vacation. So, because of this, is very hard to have a full grid for all the events.

"Besides that, what we saw was good racing as always at these series, pleasing so many people really fast. We have many newcomers and doing pretty good, like our new champion at SuperGT, who was totally unknown for members of Club Brasil until last season. Once again we managed to do a solid work as one of the most popular leagues of Club Brasil and we are always working to get even better. For the next season, after a long meeting with drivers and team managers, we are going to change things like points distribution, race format and race time to give a even better simulation and increase the competitiveness. Our focus always has been to build a solid base of drivers and teams that share about our ideals about competition and, from this point, be able to get more drivers and teams who meets this profile of respectful and fair racing on the highest level."
We look forward the next season of the young Brazilian league who aims to be the pioneer at sim-enduro-racing on Brazil. Who will be the next champion and what surprises waits for us? Keep tuned for more news in the future, regarding BLMS. If you want to be a part, don't worry, just join the league and visit: brasilemans.com.br
To watch this final race, go to youtube:
Termina a SuperGT na Brasil Lemans Series
Chegou ao fim. Após dois meses de campeonato, cinco corridas feitas quinzenalmente e horas de servidores, nós finalmente conhecemos o campeão Renato Silva, mas ainda havia uma corrida para ser feita, realizada em 9 de abril. Apenas após Bathurst, Mt. Panorama, saberíamos toda a história da SuperGT.
Renato Silva dominou o campeonato, ganhando o título uma corrida antes do fim com 4 vitórias, 5 pole positions e 3 voltas mais rápidas. A única corrida que Renato não conseguiria a pole position seria na última, conquistada por Andrew Lauret que do outro lado, teve sua única pole nessa etapa. Andrew é também o único piloto a ter vencido além de Renato e continuria desta forma. Tendo a pole, Andrew correu até a linha de chegada para vencer pela 2ª e última vez nesta temporada.
O resultado final na tabela de pontos deu à Anderson Mota o 2º lugar do campeonato. Anderson não conseguiu vencer corridas mas fez uma das melhores campanhas possíveis. Ele teve, por 5 corridas, terminado no top 5. Seus resultados foram: 4º lugar em Montreal, 3º em Brands Hatch, 2º em Zolder, 2º em Daytona e 2º em Phillip Island, sem ter participado na última corrida, usando-a como descarte.
Para Andrew Lauret, que venceu sua 2ª corrida, as coisas foram mais complicadas. Ele se saiu bem nas primeiras duas corridas, terminando em 2º em Montreal e em 1º em Brands Hatch. Um dos poucos pilotando uma Mclaren contra um grid repleto de Ruf, ele poderia ter lutado pelo título mas não teve sorte pelas próximas corridas. Após Zolder, onde teve problemas de conexão, ele não terminaria nenhuma corrida até esta última. Ainda assim, com isso, ele conseguiu o 3º lugar no campeonato, um resultado muito bom.
André Fermac ficou com o 4º lugar na SuperGT, também se saindo muito bem em seu campeonato. Ele terminou no top 5 consecutivamente após a 2ª corrida, com 3 quintos lugares e um quarto lugar.
Fechando o top 5, Alex Belão, um dos mais veteranos a participar nesta temporada da SuperGT. Alex também teve de enfrentar situações difíceis e falta de sorte onde foi envolvido em incidentes que tiraram suas chances de alcançar bons resultados. Mas felizmente, ele ainda pode contornar a situação e retornou para a 2ª metade do campeonato com alta performance, conquistando dois pódios e um 6º lugar.
Guto Colvara, o idealizador da Brasil Lemans Series, disse:
"Essa temporada da Brasil Lemans era esperada que fosse de "baixa temporada" pois foi no início do ano e tem muita gente de férias. Por isso para todas as competições nacionais do iRacing é a pior temporada para termos um grid cheio. Apesar disso, o que vimos foram boas disputas como sempre, nessa categoria que agradou a tantos tão rápido. Muita gente nova vem aparecendo e fazendo bonito, como o campeão Super GT que até temporada passada era completamente desconhecido no Clube Brasil de iRacing. Conseguimos mais uma vez nos consolidar como uma das maiores e mais prestigiadas competições do Clube Brasil e estamos sempre trabalhando para melhorar isso. Para a próxima temporada, depois de uma extensa reunião com pilotos e chefes de equipe, vamos mudar algumas coisas como pontuação, formato e duração das corridas pra tentar aumentar ainda mais a simulação e a competitividade. Nosso foco sempre foi o de criar uma base sólida de pilotos e equipes que compartilhem de nossos ideais sobre competição e a partir dai agregar sempre novas equipes e pilotos que se encaixem neste perfil de competição respeitosa, justa e de altíssimo nível."
Esperamos que a próxima temporada da jovem liga, que foca em ser a pioneira em endurance no automobilismo virtual no Brasil seja ainda melhor. Quem será o próximo campeão e que surpresas nos esperam? Fique ligado para mais notícias em breve sobre a BLMS. Se quiser fazer parte, não se preocupe, apenas junte-se à liga e visite: brasilemans.com.br
---
You may also like...
---