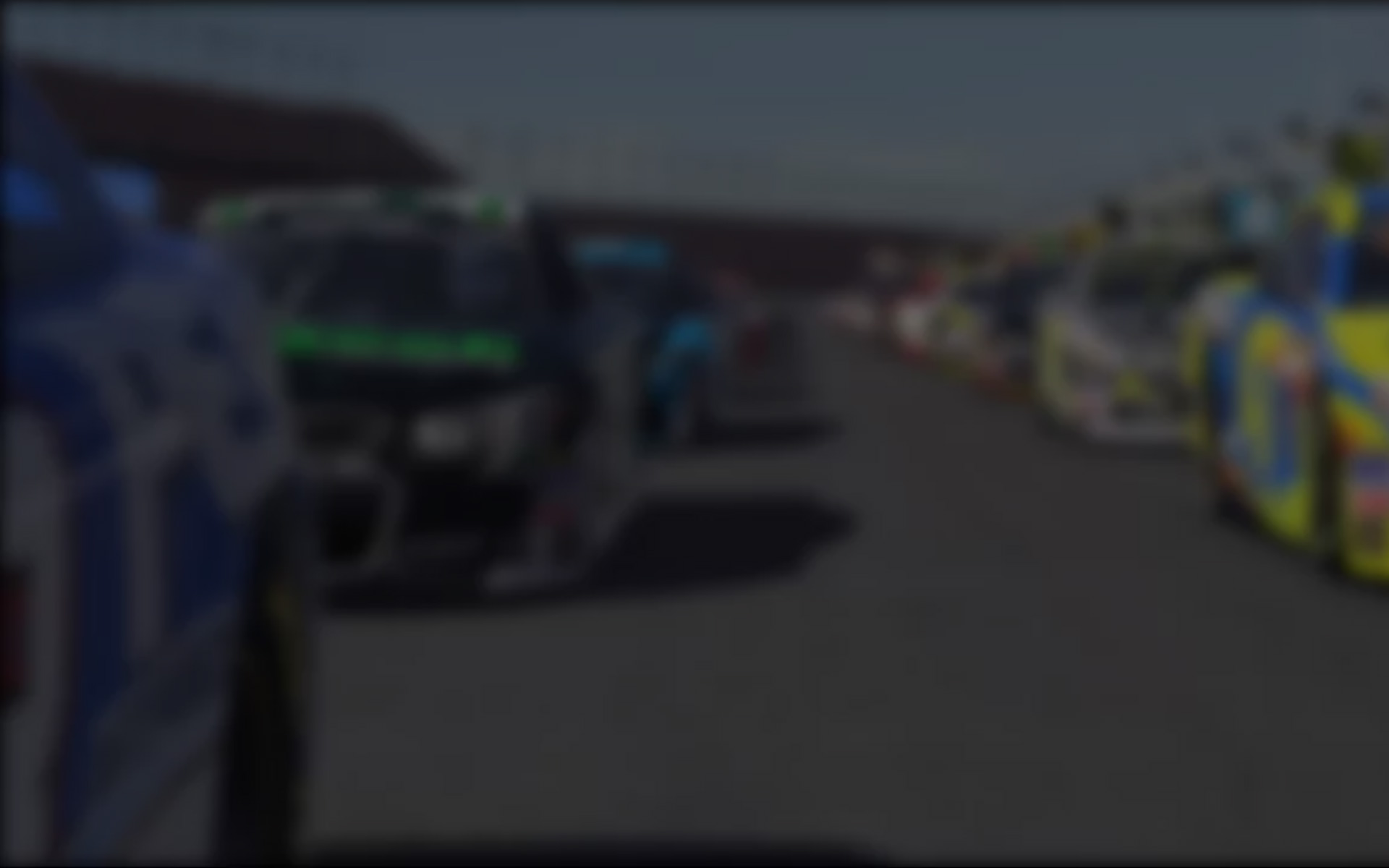 Brands Hatch; a circuit in the United Kingdom with a lot of heritage. Home of the British Grand Prix for a total of 12 seasons (intermittently) between 1964 and 1986. Gerhard Berger (ex-Ferrari F1 driver) once said that Brands Hatch is "the best circuit in the world," which is by no means an easy feat for any track. With the layout staying largely the same over the years and only being changed-up to modern standards, it certainly is a track which can be called "A New-Classic."  It's a driver's favourite, and with nine mostly fast, flowing turns over a mere 2.433 miles, it should call for a tight and action packed race. With this being the penultimate race of the season, any drivers hot on the heels of  Gregory Tanson could feel this was the right time to claw back some points.
A dent was already put in to any title hopefuls come the end of the qualifying, as Tanson had taken pole position just shy of .15s ahead of Oscar Tolnay (Scandinavia). In a strong field of 17, the top 11 were separated by only .8s. Tolnay's race was almost done and dusted by the time they exited Graham Hill bend for the first time: The Scandinavian got in to an awkward slide and caught the car as it had snapped loose on the exit, sending him in to the grass on the outside.  Tolnay's rallycross moment lost him (and our second placed man, Justin Brunner – Indiana) valuable time on Tanson who would look to use this as his break away.
If Graham Hill Bend was going to be your worst nightmare on the opening lap . . . you'd come to the right place.  Not only did Tolnay have his mishap, directly behind him Michael Mittner (DE-AT-CH) and Oliver Connor (UK&I) collided on entry to effectively create a road block – much to everyone's annoyance. The  two instigators of the incident got away marginally unscathed, but this left the oncoming Star Mazda drivers with their hearts in their mouths. Jerome Haag (France) had nowhere to go and the Frenchman clattered right in to Mittner's sidepod, leaving him with substantial front end damage — and Mittner with reduced straight line speed.  But I don't think Mittner would be complaining too much after what had happened to a disgruntled Haag. Fortunately the remainder of the opening lap went off without incident, but Brunner knew he'd have a huge task on hand to chase down the current points leader.
The first retiree of the day was Tolnay; he'd pushed his luck one lap too far with Graham Hill bend. After his first lap scare he certainly didn't decide to take it any easier around there, but it certainly seemed to come back and haunt him. Coming on to Lap Eight there were plenty of laps left  – 13 in fact – to get right on the gearbox of the car ahead.  But while lying a solid third and gradually closing in on the front two, he threw it into the grass again and this time it shot him directly to the inside wall. Although he managed to limp back to pit-lane, his day was then over.
Harley Lewis was almost the next casualty of Brands' (occasionally) treacherous curbs. Through Sheene Curve and Stirlings Bend the Canadian got it all wrong, almost planting himself in the wall at both times, but he did a fantastic job to save it and keep out of Maksym Yefanov's way as the Central-Eastern European was breathing down his gearbox.  This blunder dropped Lewis down to fifth place, and almost down further as he came on track a small margin ahead of the next chasing pack.
Whilst the top five had spread out a vast amount there were still some wheel-to-wheel battles throughout the mid-field, although a lot of the time these moves were only attempted and not actually completed. Often as not, drivers attempted to size-up an opponent for a suitable part of the track, and with Brands Hatch being incredibly fast and flowing, a run on to the back stretch from Surtees Corner down to Hawthorns Bend was usually needed. Surtees can really be a hit or miss corner, but if a driver manages to nail the line then they're in prime attacking (or defending) position. Not many moves were completed down at Hawthorns Bend to my surprise: It seemed the competitors were quite tied up in keeping pace with their rivals ahead rather than risk lose any time due to battling!
Tanson thus went on to take a clean sweep of a win, managing pole position, fastest lap of the race and leading all 20 laps. Brunner finished runner-up and Jan Schwitter ran a consistent, quiet race to complete the podium, while Yefanov and Lewis stayed static after the Canadian's mistake to complete the top five.
This race wasn't actually the highest SOF of the week, you can check those results out http://members.iracing.com/membersite/member/EventResult.do?&subsessionid=13165000&custid=105433.  The ART GP2 Driver (and McLaren young driver prospect) Stoffel Vandoore took home a week's high 217 points, followed up by Tanson's 212 from the usual time slotted SOF. But with Tanson's win in this race he had once again extended his gap over Schwitter to a commanding 79 points, and ultimately left a very, very slim hope for the Swiss driver to win the title.
---
You may also like...
---