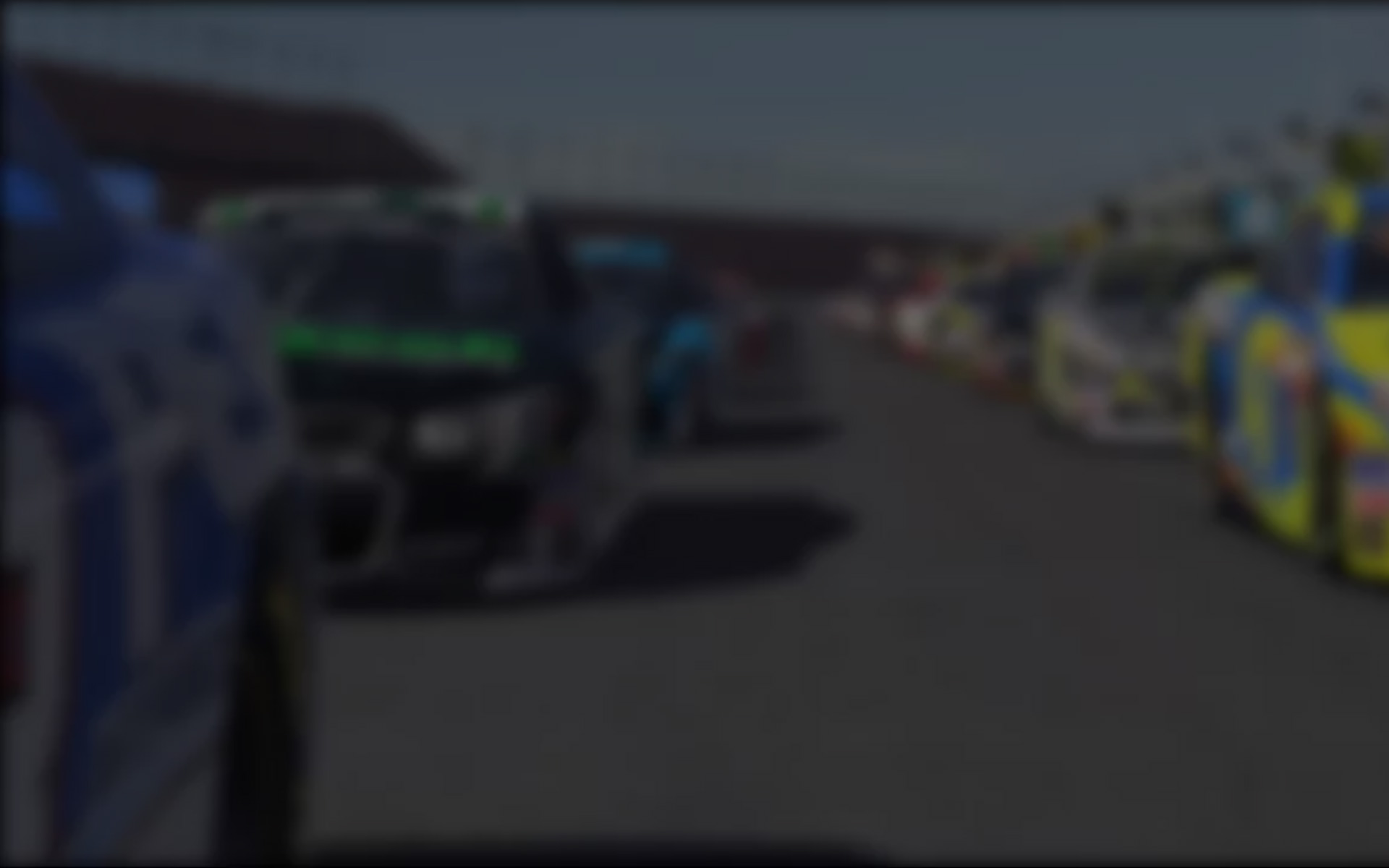 The last round of the season; and still the final points standings weren't set in stone. Gregory Tanson had a comfortable lead heading in to Silverstone, but with a fantastic finish from Jan Schwitter the top of the standings could quite possibly change. The 2.023 mile circuit had many overtaking opportunities around its 17 corner configuration; I'm sure plenty of clear-cut chances could appear at the end of the long straights – with Hangar straight being an ideal place to optimize the use of draft before the sweeping right hander of Stowe.
Maksym Yefanov took pole position with a 1.40.434, whilst Schwitter lined up a very close second position – in doing so had the ideal position if he intended to make any early gains; permitting on a good get-a-way. Meanwhile, Tanson could only manage a best lap for sixth position out of the 15 drivers on the grid.
The race got underway to a much more conservative start compared to Brands Hatch the previous week: This time all drivers managed to complete the first three corners unscathed! Up front Schwitter wasted no time in taking the lead from Yefanov and it looked like he wanted to lead from the front in an attempt to bridge a gap from the chasing pack. In fact, the top four did manage to create a comfortable gap by the end of Lap One. Tanson and Lukasz Rymarski were jostling for position from Stowe corner down to Priory! The consecutive corners where they went side-by-side lost the two heaps of time but for Tanson it was his own eagerness – and quite rightly so; he wanted to make positions up – that led to their early downfall.  A gap of one second had opened up and by no means was that going to be any easy feat to claw back – especially as it seemed as though the top four had rocket boosters on!
In the next two laps Graham Carroll was on a charge, he sat in third after Turn One of the opening lap, but was visually quicker than the pole sitter. Carroll ultimately got the better of Yefanov at Copse Corner, although this wasn't without losing near over a second to Schwitter; who almost seemed to be running away with it . . . for now. It was clear the top two were in a class of their own; Carroll instantly put in a lap time that was near enough a second quicker than Yefanov's (although you have to bear in mind his wild ride at Turn One) and this carried on come the next lap.
Schwitter's four lap reign as the race leader came to an end in a similar place to where he gained it as Carroll used the slipstream to his advantage to surge in to the lead just before Stowe; his aim would now be to pull away and consistently put in "hot laps" whilst not making mistakes. Whilst the UK&I driver was busy creating a gap, towards the back end of the field Oliver Connor and Mark Jarvis found out three wide at Copse doesn't tend to work, a thoughtful bit of driving from Romulo Passos enabled him to get through the other two's scuffle as he let off and let them get on with whatever they had to do . . . although it didn't exactly end pleasantly. The issue was the result of Jarvis' tight line, his car then forced itself further up the track, right in to the unfortunate Connor who was riding the wide line through the corner.
The remainder of the race was fairly incident free, except for Connor's eventual retirement . . . which was all his own doing, I'd only suspect the earlier incident got the better of him. It has to be said though, Tanson actually created a train of cars for the majority of the race, he created a "Tanson Train!" Either way, fifth place is still a solid finishing position. Not as solid as the podium though as Carroll won the race by a comfortable 2.7 seconds, with Schwitter coming second whilst our pole sitter took the final podium position.
With a 3856 Strength-Of-Field the points issued could have made a direct impact on the final placings of the standings; which they did, for Justin Brunner! But for Schwitter, his late season brilliance had come up just short of the championship; he accumulated 221 points from this race to finish a mere 18 points behind our NEW champion Gregory Tanson! But . . . it all could have been different. Had Schwitter won this race, he and Tanson would have accumulated the same number of points! Now I don't know how iRacing work out the championship if people finish on the same amount of points, either way it could have been a possible different outcome had Carroll's superb pace not ousted the Swiss driver's chances of winning this race.
Tanson managed to go one better than last year's championship: he was also the only driver from last season's top five finishing in this season's top five. Schwitter came a highly credible second, whilst Justin Brunner improved on his eleventh from last season to third this season.  Not only did he collect third overall, he hit the 5000 iRating mark and took home the Division 2 title! Mark Jarvis finished fourth whilst Yefanov came home a very strong P5  overall.
With the highly competitive SOF's over the course of S1 2015 this season can certainly go down as one of the toughest there has been in a while for this car. The fact that every driver in the top five hails from a different regions really shows the diversity in iRacing's user base, and in doing so puts up some of the best drivers from each regions against each other to bring us some fantastic sim racing, and that fantastic racing was certainly going on all season here!
Nonetheless, the drivers may move on to new challenges for next season or continue trying to reign the Star Mazda, with their batteries all recharged during Week 13, hopefully Week One of Season 2 will be as competitive as ever!
---
You may also like...
---