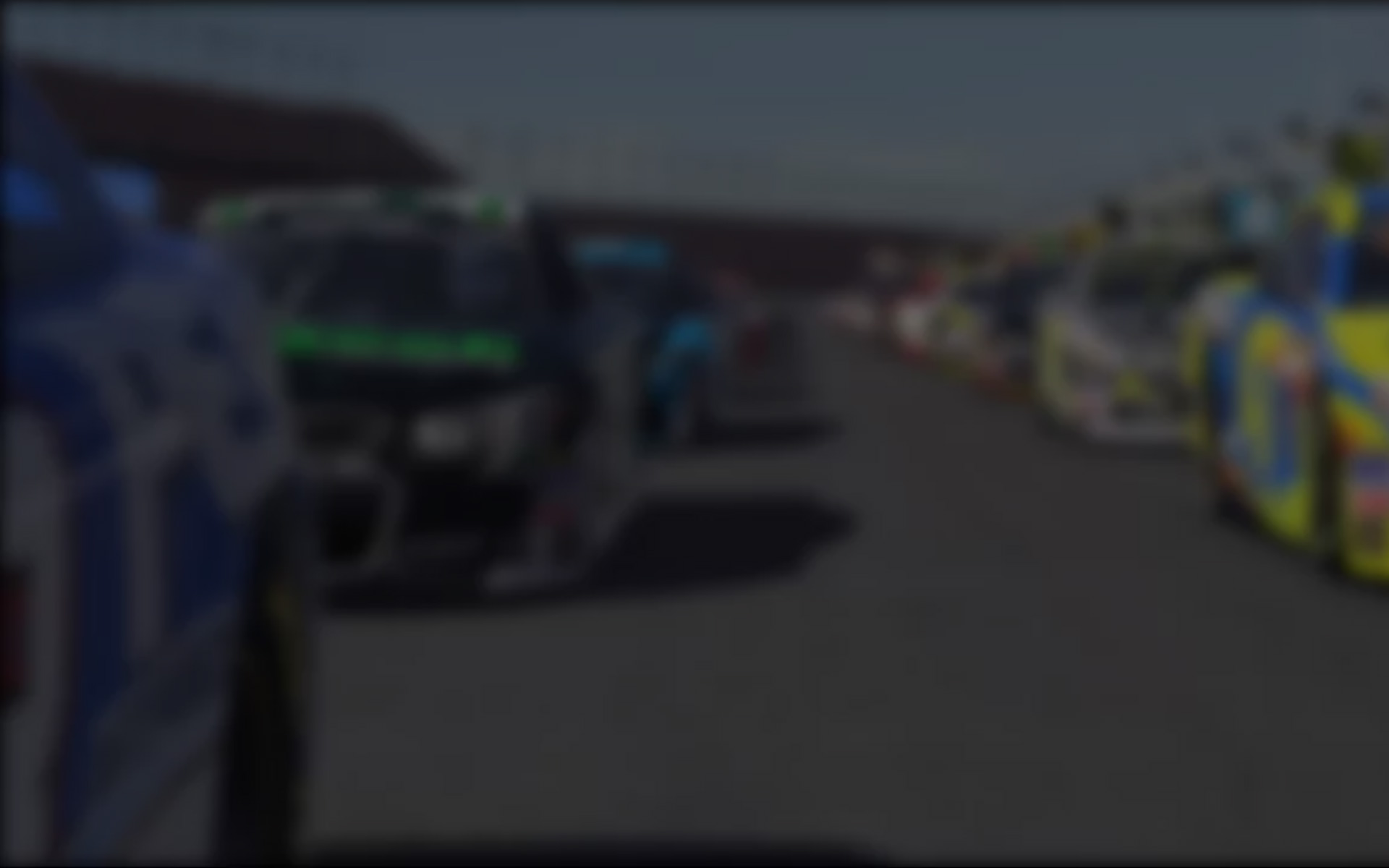 Nearly 1,200 sim racers attempted to lay claim to Atlanta Motor Speedway during Week Five of the NASCAR iRacing.com Class C Series (open setup), but only one could claim he was the best of the best after seven days of intense online racing.
The week's highest Strength of Field took place on November 26th and involved 18 virtual Silverados battling for the top spot. The 3491 SoF was won by Michael Taylor (Carolina) who only led nine laps, but was in front of Ian Faltenhine (Eastern Canada) by 0.644 seconds on the 90th and final circuit of the 1.5 mile oval. Jeremy Bivins (Mid-South) finished in the third position 1.396 seconds behind the race winner while Mike Burnell (Midwest) brought his truck home in the fourth and filling out the top five was Georgia native Shawn W Brown.
By winning the week's highest Strength of Field race, Taylor added 219 championship points to his season-long total. Kenny Humpe (Ohio) finished-off another successful week by finishing in the second position and earning 204 points for Week Five. Bobby Thompson (Carolina) ended the week in the third position, netting 202 points. Local favorite NASCAR iRacing.com Series World Championship competitor Chad Coleman (Georgia) finished in the fourth position with 198 points and completing the top five was Tom Moustakas (New York) who earned 197 points.
Phil Lines led a pair of Australia/NZ club members atop the qualifying chart for the week. Lines' time of 29.364 seconds placed him in the top position, just .001 seconds over second place qualifier Mark Robert Gray. Arthur Lucas (Virginias) finished off the week in the third position with a time of 29.383 seconds. Ray Schroder's (Australia/NZ) time of 29.384 seconds put him in the fourth position overall, and rounding out the top five was Danny McCune Jr (Virginias).
After five successful weeks of online racing, Humpe maintains a 120 point lead in the season championship standings over Phil Brown (Mid-South). Keith Elliott (Western Canada) sits in the third position 151 points back. Maxx Harris (Northwest) and Carl Taylor (Mid-South) fill the remaining positions in the top five.
Tune-in next week as the NiCCS (open setup) pays a visit to the Tricky Triangle known as Pocono Raceway for what is sure to be an exciting week of online racing.
---
You may also like...
---