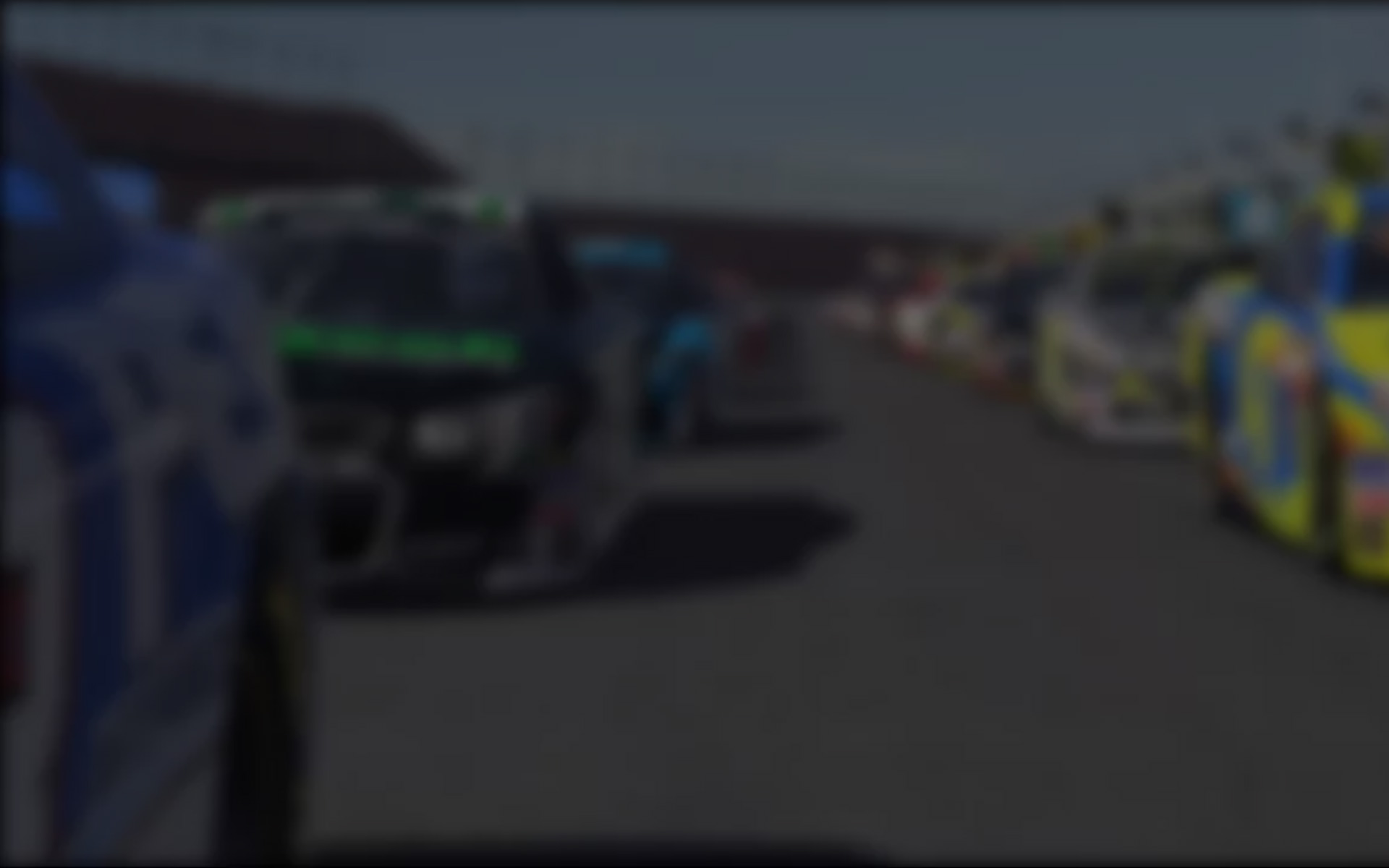 September 12th, 2014 by JaimeB
The competitors' engines have barely cooled, and Troy Harder's hard-earned GT Battle Championship trophy hasn't even collected its first layer of dust since the last checkered flag waved at Watkins Glen last month, and yet it is already time to wave the green flag on another exciting season of Red Sox Racing League action. While the series participants enjoyed a little time off, this was no summer vacation for league officials who were hard at work to improve upon the recent success of the series.  "We pride ourselves on our ability to resist change for change's sake, yet still listen to feedback from those inside the organization and out to improve the product," a series official was quoted before the first round of qualifying. "I think a lot of folks are going to like the changes."
The winds of change have certainly blown through for the Red Sox Racing League. Among what's new for 2014 Season 3:
Triple Threat – Three Cars, Three Championships: Once the go-to vehicle for all drivers in the Red Sox Racing League for 2013, the firebreathing McLaren MP4-12C GT3 makes its return to the track after spending the last two seasons in the garage. This season, the McLaren joins the returning RUF Rt-12 Track Edition and BMW Z4 GT3 of last season for the next twelve rounds of sim racing.
Even more, while officials will still require fixed setups per vehicle, they've decided to move away from balancing performance between the cars. "Late last season, we were talking about bringing the McLaren back for the upcoming season, and one of the guys joked that the ad guys for all three could phone it in and just say 'in a class of its own,' and the lightbulb just clicked on – why not score each separately? Between the RUF and the BMW, we spent so much time trying to speed this one up, slow this one down, make this one handle better, etc., and we knew that trying to balance a third option would only make things even tougher, so now we're going to let each car play to its strengths. We decided the fairest thing to do is to set up a championship for each car." Each race will have three races within a race, so three winners at the end of the day, three champs at the end of the season.
For the Fans: All across the board, fans not lucky enough to get to one of the ITT Endurance Championship events clamored for longer events for their favorite tracks . . .  and the league obliged. Starting with this week's Oak Tree 45 at VIR, standard race lengths are now 45 minutes, giving viewers 50% more for their money. The extra race time was found by quick-thinking officials who noted that part of the 30-minute qualifying sessions saw drivers just go through the motions, burning off fuel until it was time for a new set of tires and real shots at pole. By cutting the session 15 minutes and adding it "where it counts," both the qualifying and race sessions each week should be more exciting.
Still wanting to keep their sponsored races special, ITT Engineering will now present three "sprint" races for the ITT Engineered For Life Sprint Challenge. With 30-minute races at Mid-Ohio, Watkins Glen, and Brands Hatch, racers will vie for a separate championship while still grabbing points for the season-long fight, but will do so with 15 fewer minutes per race. These races will put a premium on qualifying, maintaining a fast pace, and avoiding costly mistakes on the track and pitlane.
"We're just glad the fans can see our talent duke it out on the world stage . . ." – Red Sox Racing League officials.
Speaking of the season schedule, four of the first five races will be run in conjunction with iRacing's GT3 Cup, featuring races with similarly prepared cars. "This is a great move for the series, one that at least fits what I'm trying to do very well," said Caribbean Food Delights/TeamLTD BMW Z4 driver James Prostell Jr. "Travel and logistics are huge hurdles for small teams, and anytime you can get extra races and seat time in the same weekend is a big deal. I love the fact that between the Red Sox Racing League race and the iRacing-sanctioned events, all I'm asking from the team is to change tires, swap out a few parts, change a decal or two, and we're back out racing again! Now, of course, this is provided I keep all four corners on the thing, but hey, the more seat time the better, I say."
"We're just glad the fans can see our talent duke it out on the world stage without having to go to a great length to enter," officials said. "And who knows? Maybe we'll attract a few of the GT3 Challenge guys to fight for our championship too."
Round 1 of the Red Sox Racing League GT Class Battle takes place at Virginia International Raceway, easily one of North America's most daunting race tracks. With 17 turns to contend with over the layout's 3.27-mile, VIR demands full attention at every bend. Up to the task in the revamped 15-minute qualifying session were perennial favorites Troy Harder and Brad Vincent, taking hold of the front row in McLaren MP4's. With a time of 1:46.833, Harder earned the first Wil-Trans Pole Position award of the year, edging Vincent out by .217 seconds. Harder's Team THM teammate Paul Hesla qualified third, alongside Brian Irby, fastest of the RUF Rt-12 drivers in fourth. Irby's effort broke up what could have seen McLaren cars in the top five spots with Les Turner leading the Bimmer brigade starting seventh in his Z4.
It wasn't long before the field took the green flag to start the Oak Tree 45 and the foursome of Harder, Vincent, Hesla, and Irby broke away. For the first nine laps, the four put on quite a show of speed and skill, no one putting a wheel wrong while racing at near-qualifying speed. That would change for a couple of the main players the following lap, however. Possibly distracted by Hesla making a move to the inside, Vincent braked a little too late for turn one, sliding off track before returning to the track in fourth position. Just two turns later, Harder himself got crossed up and left the track too, losing the top spot to teammate Hesla, who started the lap third and inherited the lead. Hesla held onto that lead for three tours before number 13 regained the lead on lap 13, then both pitted on the following lap.
The lead four made things look easy, which wasn't necessarily the case for all the competitors. Over the course of the event, officials doled out 160 incident points, with over half the field subject to championship point penalties. RUF driver Reed Rundell had a particularly rough race, first spinning harmlessly on lap 3, but then clouting the tire wall two laps later. Rundell would continue for a few more laps after repairs, but another spin put an end to his race. "Lousy race, but then again I wasn't expecting much," Rundell said after the race. "Didn't have a lot of practice time, and things just didn't work out so well."
Things didn't work out well for Brian Irby, either. Having shown he had the pace to keep up with the leaders, Irby's day showed a lot of promise. That all changed lap 16, turn one. One lap removed from his mandatory pitstop, Irby found himself screaming into the first turn, intent on shortening a three-second gap to Hesla when disaster struck. Three laps down, BMW driver Greg Harris had every intent of yielding to Irby, but was simply in the wrong place at the wrong time. Harris' front left made contact with Irby's right rear, tipping Irby's RUF on its roof before ending up right side up again. The contact ended the day for both drivers, and left Irby snake bitten once more.
Andrew Feldman had a tough day at the office, too. Already having wounded his RUF in a trip to the tire barrier on lap 16, the Arrested Development Racing driver found himself asking for the same real estate as Repsol BMW driver Jeff Marianetti, which sent the pair sliding off track as they completed lap 20. The two would continue on to the checkered flag, Marianetti finishing 19th overall, and Feldman 20th.
Back up front, the scene lent itself to being another banner day for Troy Harder. After starting from pole, leading a majority of laps, the nearest non-Team THM competition over 10 seconds back, and the white flag flying overhead, what could go wrong?
Nearly everything.
Apparently, team orders are not in place at Team THM, as Harder and Hesla made slight contact exiting turn one, causing a small spin for Harder. A quick recovery was made, but only set the stage for more drama half a lap later. After the long back straight and entering the final complex of turns, Hesla drafted his teammate and attempted a pass. The two made heavier contact, but Harder returned to the track unscathed to take the overall win, followed by Hesla who slowed keep things in the right order. Brad Vincent finished third, followed by Joseph Jordan and Tony Duffey to round out an all-McLaren top five. In sixth place overall, John Koscielniak takes top honors for the BMW Z4 class, and in ninth overall, Sam Dobie wins the RUF race.
Class Results
McLaren MP4-12C GT3
1. Troy Harder
2. Paul Hesla
3. Brad Vincent
4. Joseph Jordan
5. Tony Duffey
6. Dennis Griffen
7. Dean Ayer
8. Karl Mumbower
9. Divina Galica
BMW Z4 GT3
1. John Koscielniak
2. Dean Moll
3. Terry Daul
4. Les Turner
5. Kevin Kyle
6. Jeff Thomas
7. James Prostell Jr.
8. Jeff Marianetti
9. William Kabela
10. Brian Cross
11. Jeremy Cross
12. Greg Harris
RUF RT-12R Track
1. Sam Dobie
2. Corey Wolf
3. Dave Hoffman
4. Andrew Feldman
5. Ed Sutcliff
6. Brian Irby
7. Reed Rundell
8. Andrew Gantman
Having broken a 29-way tie for first in the championships standings, the cars and stars of the Red Sox Racing League set their sights on Lexington Ohio's Mid-Ohio Sports Car Course and the China Beach 30. The event is the first of the three races that make up the ITT Engineered For Life Sprint Challenge.
---
You may also like...
---