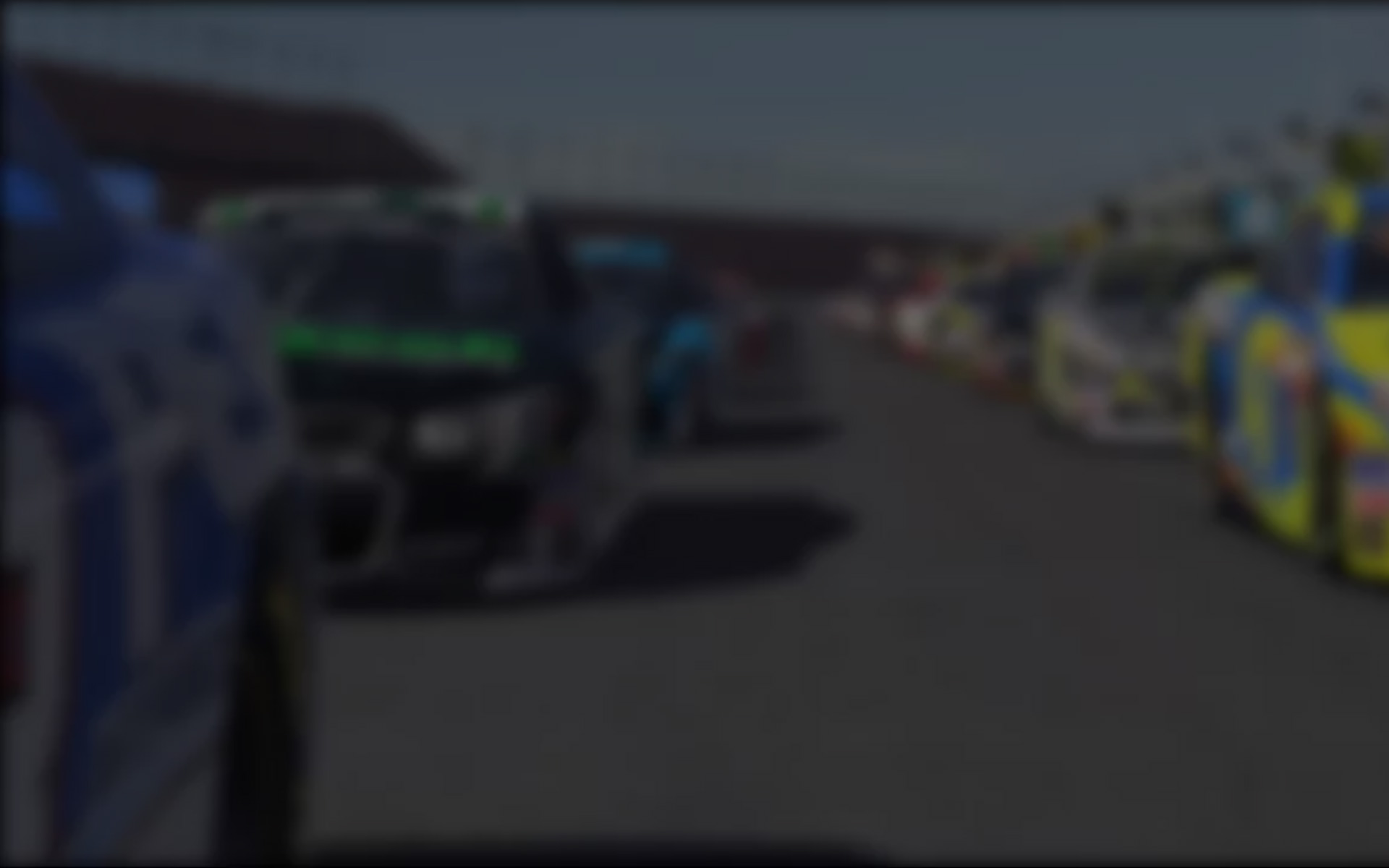 More than 370 online racers worldwide competed in the iRacing.com 120 Minutes of Sebring on Saturday, piloting their GT1 Corvette C6.Rs around fabled Sebring International Raceway.  Featuring ten races with 37 or 38 competitors apiece, the event was staged between 12 noon and 2 pm eastern time during the period the Speed television network cut-away from its live coverage of the American Le Mans Series' Mobile 1 Twelve Hours of Sebring.
Italy's Max Dell'Orco turned the fastest lap of all the iRacers, posting a 1:54.658 en route to a 52 second victory over countryman Dario Frattini.  Dell'Orco completed 62 laps of the 3.7 mile virtual circuit, tops among the ten race winners. Other winners included Kyle Vesa (Eastern Canada), Martin Buchan (Club Celtic), Jonathan Pierson (New England), Kevin Gries (Midwest), Francesco Segato (Italy), Steve Claeys (Benelux) Dino Ratcliffe (England), Peter Allnutt (England) and Scott Heckert (Connecticut).
In addition to Frattini, Saturday's runners-up included Wes Kunkler (California), Tom Mak (Connecticut), Bernhard Bendl (DE-AT-CH), Ryan Raffuse (Northwest), Philip Krutz (California), Daniel S Gomes (South America), Juan Jose Alfaro Delgado (Iberia), Sean Alexander (California) and Gareth Hickling (England).
Marcus Saari (Scandinavia), Danny Johnson (MidSouth), Dave Gymer (England), Kevin Vranken (Benelux), Ryan Otis (Northwest), Marek Synowiec (England), Jeffrey Haas (Indiana), Andre Grigulis (DE-AT-CH), Mikko Suutarinen (Scandinavia) and Matt Delk ( Virginias) collected third place finishes at Sebring.
Sim racers from all 35 of iRacing's international clubs participated in the event, with England (31) edging-out Eastern Canada for the most entrants (30).   The 14 entrants from Benelux had the fastest average lap times (2:01.73), besting Iberia (2:02.84) and Connecticut (2:03.30) in that regard.  The slowest average club (2:11.05) shall remain anonymous.
Although it comes as no surprise that the iRacing Pro drivers had the fastest average lap times (2:00.48), the 58 B License competitors had slightly faster laps on average (2:04.43) than did their 168 A License counterparts (2:04.89).  Likewise, the 18 rookies who competed in the 120 Minutes of Sebring were faster on average (2:09.82) than the 43 D License competitors (2:10.77).  What's more (or less), the Rookies averaged fewer incidents (18.78) than did the D drivers (19.58).  By comparison, the lone iRacing World Championship Road Racing competitor had just two incidents while the 16 Pros averaged 5.63 incidents. (Statistics courtesy of Jaime Farrugia).
Next up on the 2010 iRacing.com World Tour is the Talladega Extravaganza, featuring both an Impala Class B (April 23) and an Impala Class A race (April 24) on the weekend of the NASCAR Sprint Cup and Nationwide Series races at Talladega Superspeedway.
---
You may also like...
---