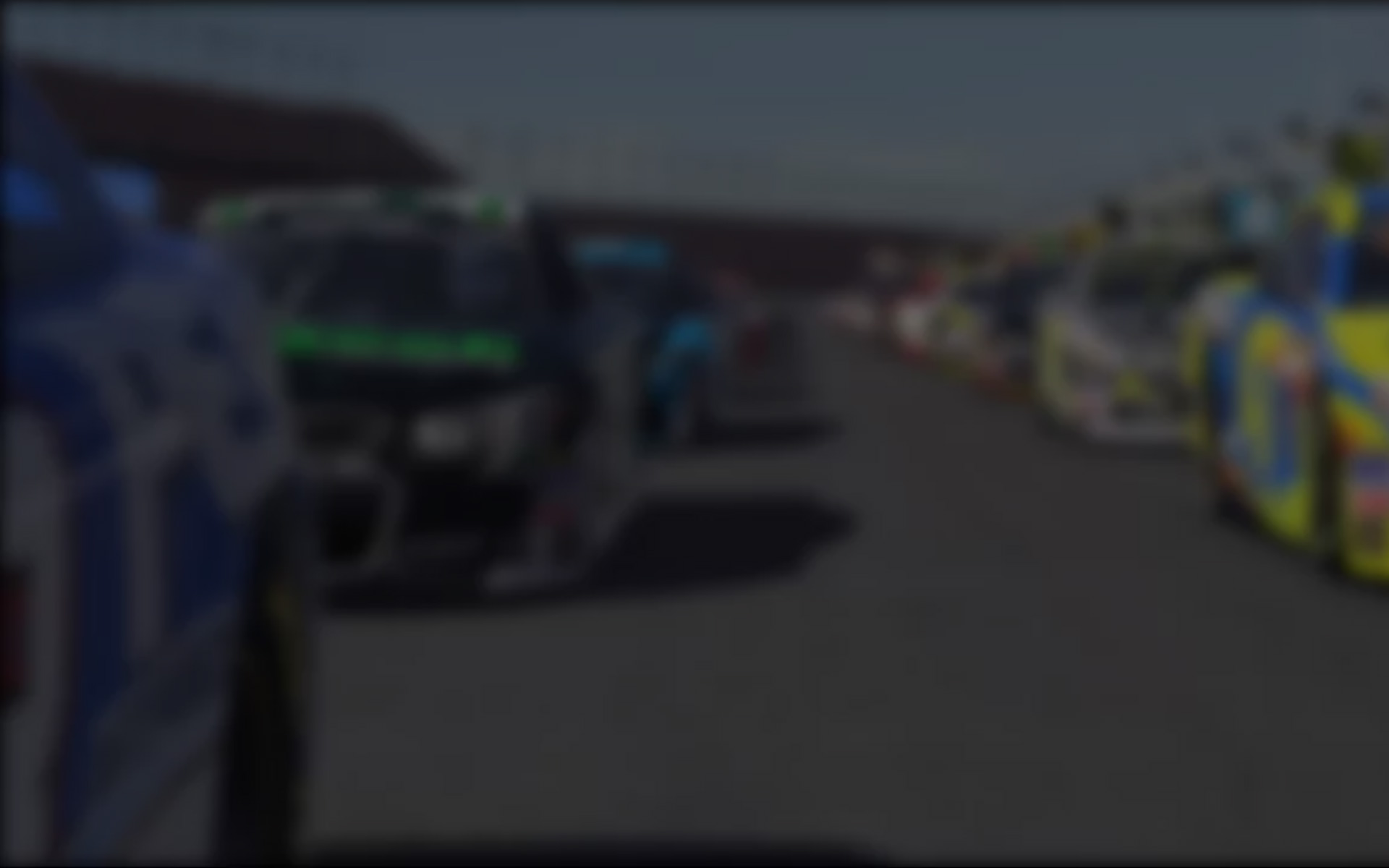 September 26th, 2011 by DavidP
A total of 26 Dallara IndyCars laid-down practice times prior to the Big Red Racing's BBR Okayama 100, with all but one taking the green flag on the tough11 turn,  2.3 mile road course located in Japan.
The night started with eventual winner Courtney Terrell taking pole position with a time of 1:18.136, two tenths faster than second place qualifier Danny Roberts. Congrats Courtney!
When the green flag dropped, Roberts didn't get a good launch, and as a result, the cars on the inside line who had qualified in third and fifth, driven by newcomer David Sockrider and reigning series champ Tim Doyle, respectively, moved into second and third coming out of Turn 1. They would stay this way through the majority of the race.
Further back in the field, Carey Bettenhausen, driver of the #16 car had a lap to forget on the first lap of the race. First while coming through Turn 3 he had a slight incidental contact with Neffery Aawg, which dropped Neffery back into the field. Then Carey got slightly loose off of Turn 4, which put him in the right side grass. Then when he came through the twisty back section, he spun off of Turn 9, and when he got going again, had contact with Richard Ross coming around Turn 10, as Richard was trying to pass on the outside and clipped Carey's Left Front suspension. Carey was able to immediately pit, but apparently damage was too severe, and Carey's race ended very early.
The next bit of action occurred on Lap 7 when Vincent Sciuto (yes, that's me. lol…) got loose off of the infernal T4, and spun it into the right side grass, and then spun back up into the middle of the track. Carlos Bolanos Jr managed to swerve and miss, but slowed up enough that Tim Miller had trouble avoiding his rear-end while trying to go by, sending Carlos into the wall pretty hard, and essentially ending Carl's Day. My sincere apologies, Carl. But thank you for missing me!
The next two terminal incidents occurred courtesy of T2, where Robert Bohanek, and BRR Owner Mark Tomlin spun on their own, and ended their days earlier than either had hoped for on Laps 15 and 17 respectively. On a side note, it was great to see you give the Indycars a try again, Mark! I hope you had fun!
Everyone's favorite Turn 4 was the sight of the next two major incidents as Colin Taber and BRR Admin Nick Staller both swapped ends while trying to launch off the corner on Lap 19. Nick's troubles actually started back on Lap 12 when he had a problem coming-off Turn 9 and suffered some unwanted minor damage. But T4 took care of all that and sent both home early.
Lap 21 saw Eric Potvin spin off of T8, ending-up on the track sideways where Adrian Herrera had little choice but to make contact as it happened in front of him. Adrian was unable to continue, but Eric went onto finish the race  in a respectable sixth place.
Johne Martin's race was the next to end prematurely while entering the final turn, T11 on Lap 23. Tim Miller missed his braking and got into the rear of Johne pretty hard, putting Johne into the wall, and ending his race. Tim was able to get into the pits and repair his car and finish the race four laps down.
On that very same lap, series veteran Renato Barnett fell afoul of the infernal T4, ending his race in the same manner as several others.
The race then went without incident for quite some time, until Terrell experienced some connection issues while leading the race on Lap 35, with David Sockrider hot on his heels. Just as they were entering the very tough left hand Turn 8, Courtney's car disappeared and reappeared entering the turn. David's car hit the rear of Courtney's car sending both spinning. Compounding the incident, a lapped car driver by Terry Metthiensen (who had just given way to the leaders and was consequently still very close to them) struck the back of Sockrider's car. The multiple hits damaged Sockrider's car and ended his maiden BRR voyage while running second late in the race . . . a very unfortunate set of circumstances. Both Terrell and Matthiensen were able to continue on and finish the race, with Terrell holding on for the eventual win.
Longtime BRR member John Aahles was the final car eliminated by the tough Japanese track with a spin off of turn 1 on lap 38.
From there on out, the rest of the field saw the checkered flag wave after Terrell won the race, with Doyle finishing only 1.386 seconds behind. Newcomer Danny Roberts finished-off the podium with a strong run as well. Nice job gentlemen! And congratulations on winning the race at Okayama, Courtney. Great job! You were the car to beat all night long! But it certainly wasn't all easy! Congrats!
Overall it was a pretty good race, considering the complexity of the tight, technical track. There were only a handful of issues concerning contact between cars, with most issues resulting from self spins. Not a bad job at all by everyone who attended.
Next week we're off to the granddaddy of them all, the Indianapolis Motor Speedway, for a 200 mile (80 lap) event that's sure to put a smile on any driver's face. The setup for the race has been uploaded to the BRR website and is available for download (ver 012). Keep in mind that qualifying for this race is four laps, as opposed to the normal two laps at all our other ovals. I'm hoping to host a short practice race probably Monday night. But it might be Tuesday – it all depends on my availability and what else is going on in BRR on those nights. Keep an eye out on the BRR forums for any announcements concerning this. Also, feel free to host your own practice races using the setup if you wish to.
Have Fun! See you on the track!
Big Red Racing has been going strong for eight years, and currently specializes in Fixed Setup racing utilizing the iRacing service exclusively as a racing platform for all of its series. BRR currently offers a Truck Series on Sunday nights, a Nationwide Impala "B" Series on Tuesday nights, the aforementioned IndyCar Series on Wednesday nights, with a brand new Impala "A" Series on Thursday nights kicking off in just another week on 11/6.
Simply visit Big Red Racing at www.bigredracing.org for more information, and to register as a driver for any of the Series offered.
---
You may also like...
---