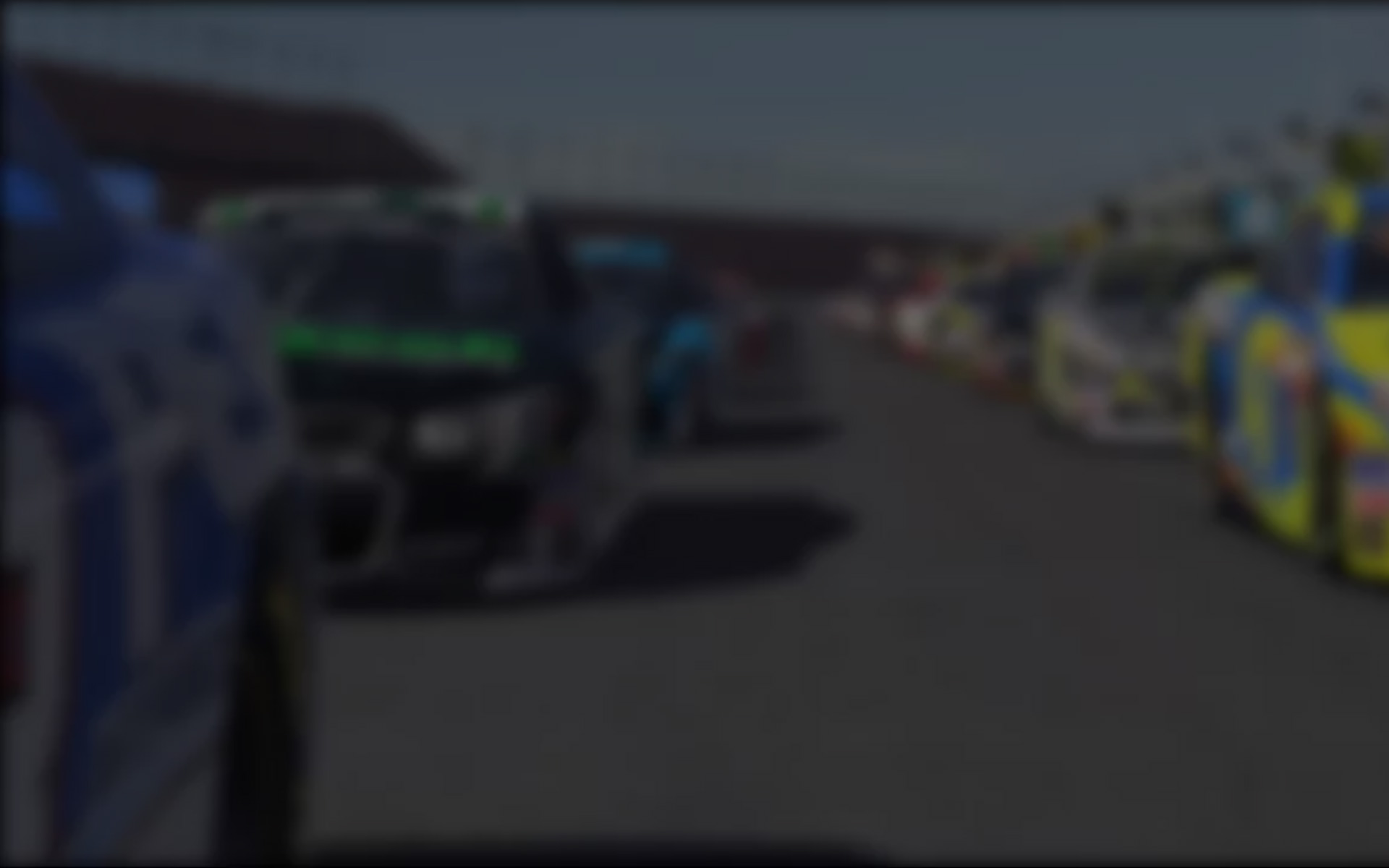 Week 6 of the 2015 NASCAR iRacing Series Open takes us back out to the western United States: Texas Motor Speedway! Texas has always been a track where I have struggled to finish well; in fact my best result here last year was only 12th. However, I always try to look at each week positively, so I aimed for my first top ten at this 1.5 mile race track.
One thing that is crucial to getting the maximum amount of speed out of your car at Texas is balanced handling. You must have a very neutral feeling race car at this track; too loose and you'll slide into the fence off the corners; too tight and you'll plow to the wall and/or kill your tires. Saving your tires is also very important at Texas.  The person who does the best job of keeping their tires on the car will easily walk away on the longer runs. This is one of the reasons I struggle at TMS: I have poor tire management skills. The team and I brought a very fast NASCAR Sprint Cup Ford Fusion to Texas though, and it was up to me to drive it to a good finish.
I opted not to qualify for this week's race as I did not expect to be much of a factor, especially considering I made the top split for the second week in a row. To my surprise after starting 25th I found myself sitting in 11th place just 27 laps into the race. Unfortunately, my traditional long run issues persisted for this year's race and I fell back all the way back to 18th on the 51st lap.
Despite having about 15 laps of fuel left in the tank, I decided to short pit on Lap 66 right after leader Ryan Luza put me a lap down. This move seemed like a great idea and it ended-up helping me gain three positions before our first caution in awhile on Lap 84. I was still a lap down at this time although I was running 15th, and I really needed to get back on the lead lap to have a real shot at a good finish.
As the laps continued winding down I still had not been able to get myself back onto the lead lap despite a few cautions. We had another long run going with pit stops starting around 40 laps to go. I knew it was do or die time so I decided to stay out as long as I could in hopes of getting a caution after all the other cars had pitted to get back on the lead lap.  This did not quite work out as the yellow flew while eight lead lap cars were still yet to pit.
At this point, I knew I had to do something instantly so I decided to take the wave around despite being a few laps short on fuel. When the race went back green I was easily passed by everyone thanks to their 30+ lap newer tires and was banking on a caution to have any chance of making my move pay off. My prayers were answered on Lap 147 when the yellow flag flew just a couple laps before I would have fallen off the lead lap again by making that overdue pit stop.
Given a second life, I pitted for the tires and fuel I needed to advance through the field and restarted 13th with about 15 laps remaining. I was battling with the 24 of Manuel Sanchez when a car behind him got on the gas a bit early, forcing Manuel up the track into me causing another caution. I opted to pit due to the hefty amount of left front damage to my car and lost seven positions as a result.
Restarting 19th with 10 to go, I was willing to make some aggressive moves to get through the field quickly. As soon as the green flag waved a car restarting on the row ahead of me made a three-wide move and I followed. This paid great dividends as I gained all of the positions I lost in the pits back in just one corner. Unfortunately, a large wreck broke out going into Turn Three later on that lap. I went high to avoid the spinning cars, but got clipped in the right rear just as I thought I had made it through. This sent me into the wall hard and inflicted left and right front damage.
I knew I was going to be off the pace after the restart, but I also knew that we were only going to have four laps to go. I decided to stay out and hope the car wasn't too damaged to try and hold on to 12th position. I was unable to do so however and slid back but still managed a decent 15th place finish.
Although I felt like I could have gotten a top 10 before the two late race incidents, I was not too disappointed with P15. I think this was actually the best I've ever done at this track, although I did not get the results to show for it. I have something to look forward to next week however when we go to Bristol Motor Speedway, one of my favorite tracks.
---
You may also like...
---