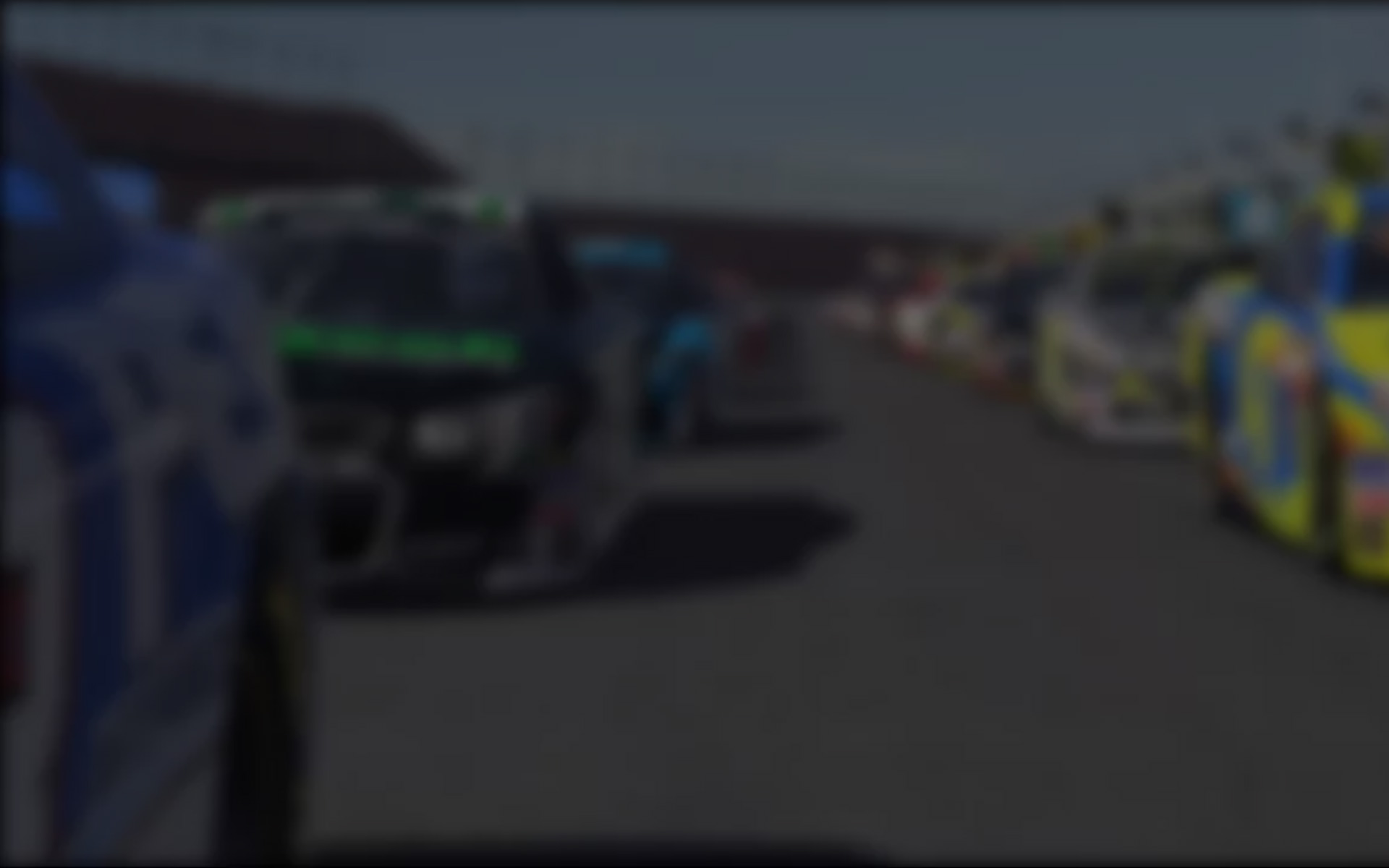 Normally when you think of winning the lottery, you think of places like Las Vegas and Reno, Nevada, not Talladega, Alabama. Fortunately for the 3,000+ sim racers who took the green flag during Week Four of the NASCAR iRacing Class C Fixed Series, each of them had an equal chance of hitting it big and taking a trip to Talladega Superspeedway's victory lane. The 2.66-mile superspeedway produces some of NASCAR's most exciting finishes and as usual, it did not let us down.
There is an old saying that mentions anyone can win at Talladega and that's just what happened during this week's top Strength of Field event. The race was slowed twice for seven laps and included 14 lead changes among seven drivers before Connor Anton (Canada) wheeled his way to the front and took the checkered flag by 0.050 seconds over Kory Henry (Mid-South). NASCAR iRacing Pro Series driver Lee Herron (Carolina) started in the eighth position and led nine laps before finishing a solid third. Dylan Roe (Carolina) started shotgun on the field and made his way into the top five by finishing fourth. NASCAR iRacing Series World Championship driver Brandon Kettelle (Florida) rounded out the top five after starting seventh and leading three laps.
Although Henry did not take the victory in the week's top SoF event, he was able to earn the most championship points with 296 due to Anton competing in eight events compared to Henry's one. Herron and Paul Kusheba (New England) each earned 280 points for their efforts during the week. Anton and Kollin Keister (Atlantic) each earned 278 points to fill spots four and five for the week.
Due to exploits still being used in qualifying at the superspeedway tracks, qualifying for the week will not be reported on.
After a successful week as far as racing at Talladega is concerned, Keister has jumped out to a 113 point lead in the season standings over Michael Guest (Indiana). NiSWC competitor and JR Motorsports late model driver Josh Berry (Mid-South) sits in the third position, 173 points out of the lead. Wes Weidman (Plains) holds down the fourth position, but is over 200 points back after four weeks of online racing. Ryan Lowe (Virginias) fills the remaining spot in the top five for now, 215 points out of the lead.
After the circus that is Talladega, the NiCCF heads to Dover, Delaware next week to pay a visit to Miles the Monster and the Dover International Speedway. The 1-mile concrete oval can chew you up and spit you out in the blink of an eye, so being on top of your game is a must if you want the chance to compete for a win during Week Five.
---
You may also like...
---