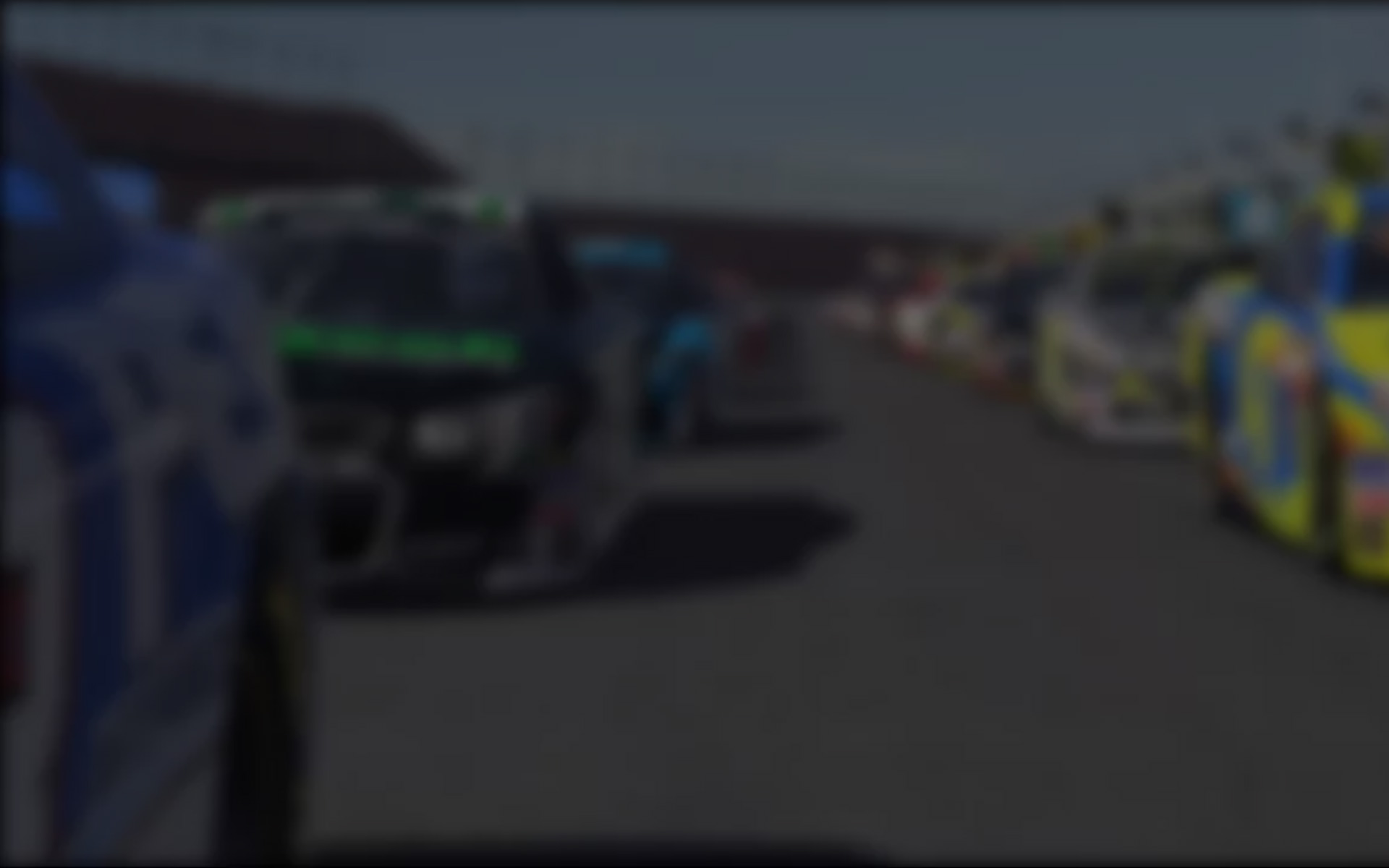 As the saying goes, "art imitates life."  Or is it the other way around?  Does life imitate art?  In the case of iRacing's Gen-6 Chevy SS and Ford Fusion, it's both.  Read on . . .
Just two days after Jimmie Johnson drove his new Generation-6 Chevrolet SS to victory in 2013 Daytona 500 on February 26, iRacing released its digital version of the Gen-6 Chevy.  A little more than a week later, iRacing made its Gen-6 Ford Fusion available and, on March 8, Jason Karlavige drove iRacing's virtual Chevy SS to victory at Las Vegas Motor Speedway in the top-rated split of the new NASCAR iRacing Series.
No matter how you cut it, making a digital version of the new platform for the NASCAR Sprint Cup Series available a couple of days after its inaugural race in the real world is quite an accomplishment.  That iRacing added the rival Ford Fusion to the mix ten days later only adds to the achievement . . .all the moreso given that, not unlike their counterparts in Charlotte and elsewhere, iRacing's artists and engineers were developing their Gen-6 cars on the fly.
"It's a challenge to build a (digital version) of a car while the teams are building – and developing — the real car," says iRacing artist Brian Simpson. "NASCAR and the teams tried to be helpful, but on numerous occasions they told us 'Sure, you can see this (part), but by next week it'll be changed.'"
"On numerous occasions they told us 'Sure, you can see this (part), but by next week it'll be changed.'" — Brian Simpson
The pace of those real world developments regularly sent the iRacing artists back to the drawing boards, er CADs.
"We spent a lot of time watching practice at Daytona," Simpson recalls. "The cars at the track were running a different rear end (aero treatment) for restrictor plate races than we had been given data for . . . and we just about fell out of our chairs. We had no idea they were going to do that, so it had us scrambling.  Let's say we spent a lot of time poring over the DVRs of practice!"
Likewise, iRacing vehicle dynamicist Eric Hudec – a former race engineer for Petty Racing – was developing the physics of the virtual Gen-6 car in real time.
"There weren't a lot of details on the Gen-6 car's physics available," he says. "So I talked with my friends on some of the teams and with Kevin Bayless (GM Racing oval track chassis/aero program manager), especially with regard to the aerodynamics.  We did some guessing and then as teams began testing, we collected information in real time and made the car incrementally better with each step."
Nor is the process complete.  In its never-ending quest for authenticity, iRacing is duplicating the various tweaks of the Gen-6s' superspeedway, speedway and short track configuration, not to mention other aspects of the cars' ongoing development.
"We are one of the first, if not the only, sims to include track-specific items like different shark fin and spoiler configurations, grill tape layouts, and so on," says Simpson.  "For the Phoenix race, for example, NASCAR took the roof cameras off the cars because they found it gave the lead car an advantage.  So it's an ongoing process . . ."
The result has been a major success; indeed in an informal iRacing forum poll, 97% of the Gen-6 owners rate their cars good (10%), very good (35%) or excellent (52%).  What's more, the real world experience confirms the authenticity of the iRacing Chevy SS and Ford Fusion.
"Getting the Gen-6 fixed setup ready for Bristol, I saw we were banging on the rev limiter chip," Hudec says.  "I called my friends at Penske to check that we were using the right gear ratios and to see if they'd seen same thing on their data simulations.  When they said no, I chalked it up to our car having a little too much tire grip.  But then the teams got to Bristol and guess what?  In practice, they were all over the rev limiter."
So while art always continues to imitate life, in the digital age – particularly at iRacing.com — life increasingly imitates art.
---
You may also like...
---