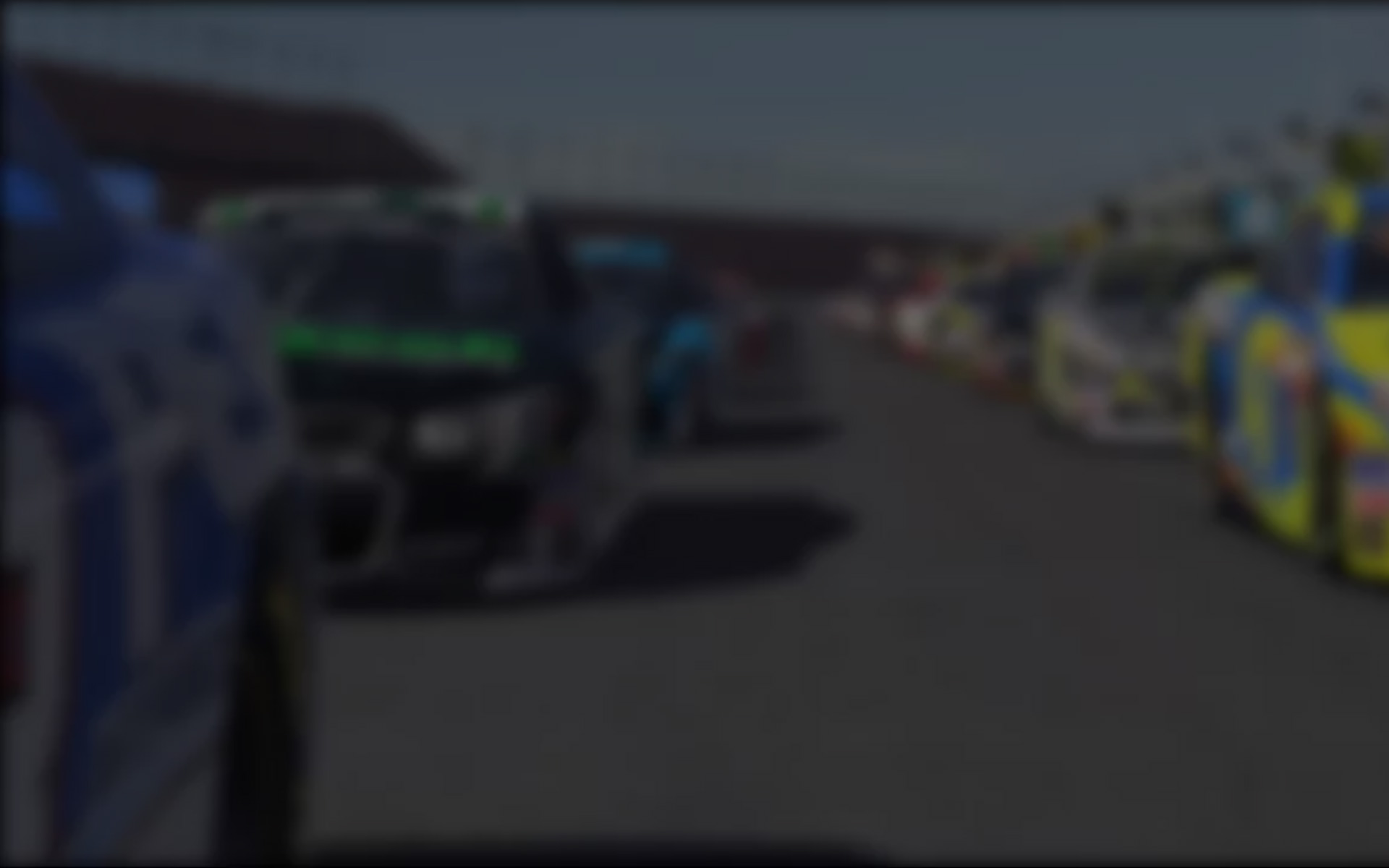 Last season Brands Hatch proved to be one of the more dangerous and exciting tracks for the UK&I Skip Barber League, and this season's 15 lap sprint would prove to be no different.  At one of the several home tracks for the league, motivation and experience were predictably high for the over two dozen sim-racers who took to the grid at Brands.  Simon Povey captured pole position in a qualifying session where the top 18 were separated by less than a second, with Sebastian Job P2 and Graham Carroll in third.
The opening lap was clean and without major incident through Paddock Hill and Druids all the way until Sheene curve where Povey went wide and lost numerous positions.  Teammate Simon Hulbert gained a spot as a result of Povey's error, but dropped to dead last after some struggles at Stirlings put him into the gravel and out of contention for the win.
Although both SSR cars struggled in the opening lap, at the very least they avoided damage and could continue on their way.  Fahim Antoniades would not be so lucky.  Starting from P17 on the grid, he was not off to a great start, but after nearly half a dozen laps of racing he was closing in on the top ten.  Instead of moving up, however, Antoniades came under attack from Dominic Brennan, Alan Jeffery, and Brendan O'Brien.  Brennan and Jeffery made their overtakes without incident, but Antoniades started to spin after dropping a wheel in the grass at Clark and clipped O'Brien, with a terrifying but predictable outcome.
George Lambert was the next casualty but not because of contact, but rather oversteer at Paddock Hill which nearly sent him into the back of Richard Avery.  Lambert was controlling the oversteer beautifully but when forced to hit the brakes to prevent contact with Avery the slide got worse and evolved into a full-on spin.
After Lambert's spin he came under attack from Hulbert who had climbed all the way back to P17 after nine laps of racing.  Hulbert had scythed through the field up until reaching Lambert who was also out of position and very quick.  Hulbert challenged Lambert into Druids and Graham Hill Bend, but dipped a wheel in the grass exiting of Surtees which sent him into the barrier and retirement, leaving Lambert to continue his climb.
Not long after Hulbert's retirement came a shocker at the front as Job dipped in the grass under braking for Sheene and was sent into a wild spin through the grass and gravel.  As a result Carroll took the lead ahead of Marc Mercer and Job slotted into third (surprisingly not far behind).
Job cleared Mercer just one lap later with a brilliant undercut maneuver at Westfield Bend after forcing Mercer to take the inside line.  Amazingly, by the end of Lap 12 Job was already pressuring Carroll for the lead.  Carroll defended at Paddock Hill with the inside line, but contact between them lifted Job's Skippy off the ground and sent him spinning into the gravel behind Povey and Stuart Adcock (who was now into fourth position).
As the leaders crossed the finish line to start the final lap Mercer could smell a victory and applied pressure at Paddock Hill.  Carroll kept his cool, however, and the position with it (for the meantime).  Mercer got a nice tow down Pilgrims but not enough to get alongside for Hawthorns.  Mercer was pushing hard, but possibly a bit too hard as he suffered a corner cut warning at Sheene.
Mercer lifted but tried to maintain his speed as much as possible, to minimize the time lost.  Just behind Mercer lay Povey, who was also pushing very hard, and was caught off guard by Mercer's slower-than-average apex speed.  The resulting contact sent Mercer spinning behind Adcock and into fifth place in the end.
Carroll's victory moves him into the championship lead with 141 points to Avery's 140 after a sixth place finish.  Povey's second place moves him ahead of Lambert who could only manage P13 after his struggles at Brands Hatch, while Job's third place finish is enough to keep him in third place with 127 points.  Adcock's impressive fourth earned him four positions in the championship, moving into P14 with 53 points.
---
You may also like...
---