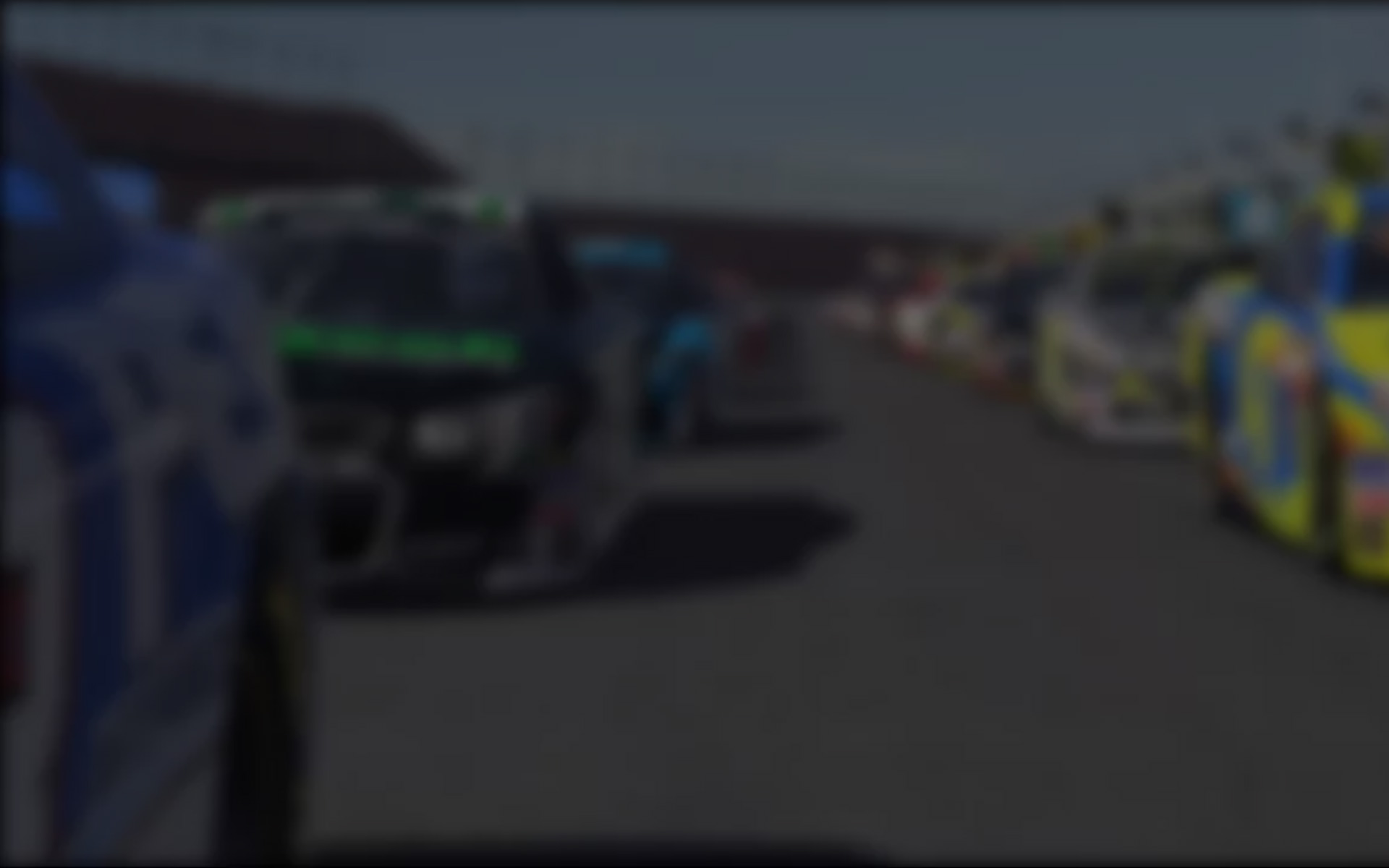 Week 5 of the 2015 NASCAR iRacing season takes us to one of my favorite tracks: Martinsville Speedway. Martinsville is a track where I've had great success including an NIS win, so I always circle this date on my calender in the preseason. Like last week, I always have high expectations at tracks where I've had great success.
Despite the recent rule changes to these cars, the way you drive short tracks remains largely the same as they are not as aero dependent as the large tracks. With that said, I already knew what I was getting into heading into my first few laps at Martinsville. I aimed to make my setup this week as tight as I could while still having good rotation. This is because at Martinsville your rear tires take a beating due to all the wheelspin you can get off the corners, and a loose setup will suffer greatly on the long run because of lack of rear grip. After perfecting the handling of the car I did several 50 lap runs to test the longevity of the car. I found myself a bit faster than some other drivers on the longer runs because of my tighter setup at the start of the run. I felt great about my chances this week, and with testing done, it was time to race!
Upon entering the race I noticed almost instantly I was in a higher split than normal. Drivers such as NASCAR PEAK Antifreeze Series champion Michal Conti and DWC driver Byron Daley were also in the field for this week's race. I remained extremely confident despite the tougher competition than normal.
I qualified well again for this week's race, starting in the sixth position. I rode around in sixth for the first 10 laps until our first caution flew. With about half the field pitting and half not, I fell back to 12th after opting to pit. After being stuck behind cars for the next 10-15 laps we had yet another caution on Lap 27. Seeing the importance of track position, I decided to stay out (since I pitted on the first caution) and got the lead. I was able to hold onto the lead for the first five laps of the run before giving way to teammate Dylan C. Jones and letting him continue leading the race.
A 20 lap run followed where the pit strategy paid off and I was sitting seventh when the yellow flew again on Lap 48. However, a poor pits top cost me four positions which restarted me in 11th. Despite the difficulty of passing, by Lap 100 I worked my way back to where I started in the sixth position.
A yellow flag on Lap 104 allowed me to get tires and also gain a few positions. I restarted in fourth on Lap 110 and in the next five laps, moved up to P3. On Lap 127 I was trapped behind the slower second place car and could not get by; when I attempted the "bump n' run" I got in a little hard which damaged my car slightly. The damage did not seem too great at first, but on Lap 179 while running in fifth behind teammate Dylan, my engine begin to overheat and I was forced to run the entire straight away at only half throttle. This cost me lots of time, and by Lap 191 I was a lap down in 12th. The caution flew shortly after I got lapped but I was not in the Lucky Dog position. After the caution, though, I was the Lucky Dog position in 12th for the next 30 laps until cars began getting lapped again. With my race all but over, I managed to run down one of the cars who was lapped, Jacob Klein, and finish 11th.
This week's finish was extremely disappointing considering I ran top five for most of the race.  On the bright side, I didn't blow my engine after all and held on for 11th. I know for sure I'll contend for the top five again in the fall, just gotta beat the bad luck.
---
You may also like...
---