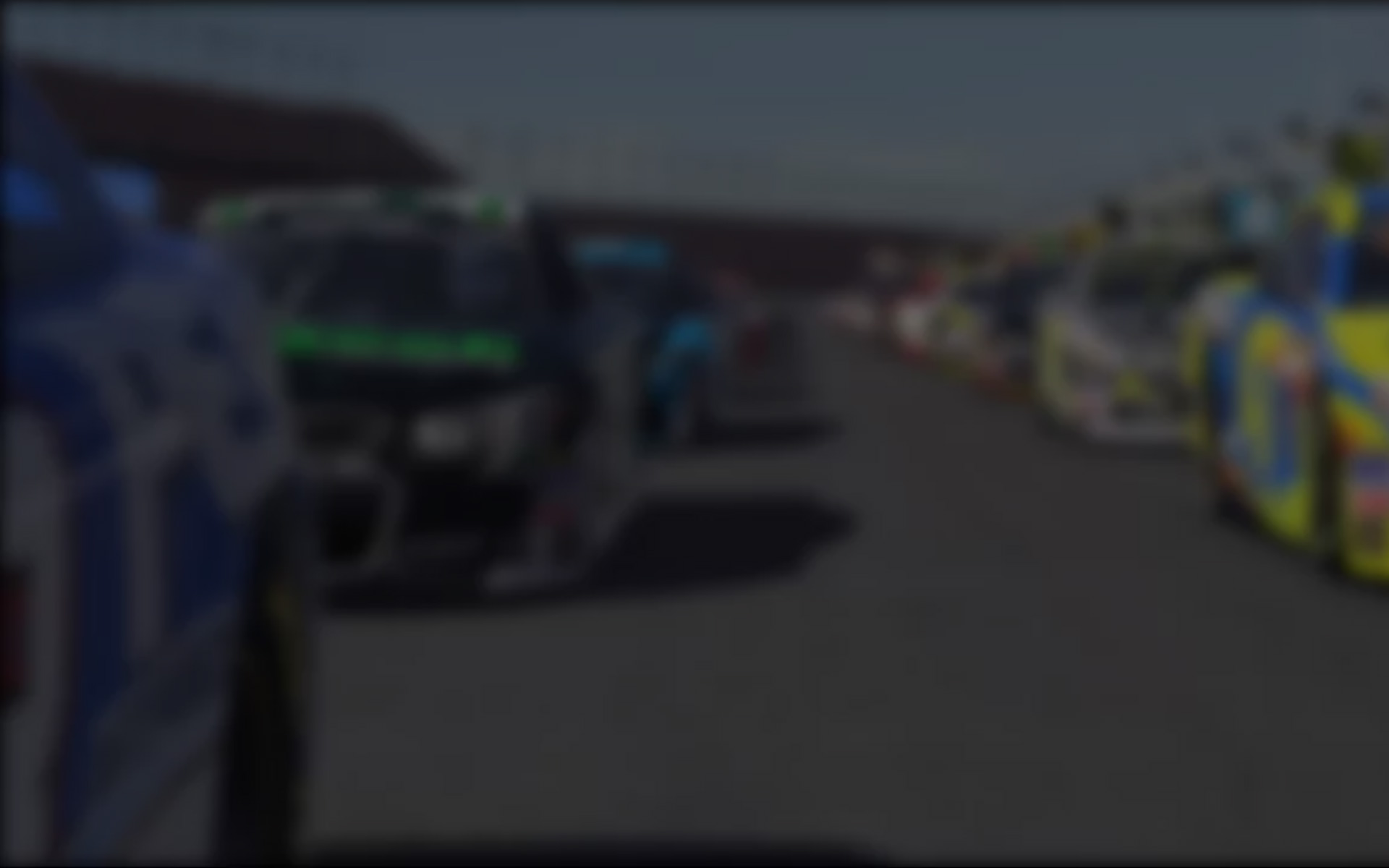 It's been over 50 years since the last "British Invasion," a decidedly better experience than the original one, but that didn't stop more than three dozen sim-racers from the UK&I Skip Barber Series League from descending upon rural Summit Point, West Virginia for the first race of their twelfth season.  The anticipation was palpable even during qualifying where plenty of action was found.  Paul F. Grillo (sixth overall last season) put his car on pole with a 1:21.294, with Marc Mercer (third overall last season) less than six hundredths behind in second, and 2013 Season 3 champion Wojciech Swirydowicz another tenth and a half back starting from third position.
The long run down to Turn One ensured plenty of action, with minimal amounts of contact and only one mystery retirement which wasn't the result of any sort of impact or collision.  Grillo maintained his first place position, staying defensive through the first turn with Swirydowicz in hot pursuit, and the lead two-some proceeded to pull out a gap while Allen Piercy, Marc Mercer and others battled for the final podium position.  After less than three laps of this 19 lap race Swirydowicz started getting a bit impatient with Grillo and began a bit of a battle of his own.  Meanwhile Mercer was able to break away from the pack and took advantage of the squabble at the front to start closing the gap.
Back in the midfield there was a five way contest for eighth place developing between Tom Ward, Tim Adcock, Keith Sharp, Marcus Hamilton and Rob Green which continued until the checkered flag dropped.  For the better half of the race, the quintet ran nose-to-tail and swapped positions multiple times with the greatest of respect.  Back at the front on the Lap 16, Grillo finally cracked after holding the lead for over three quarters of the race.   His mistake at Turn One not only allowed Swirydowicz to take the lead and but enabled Mercer to advance to second, dropping Grillo down to third.
At the start of the penultimate lap the trio of Swirydowicz, Mercer and Grillo approached Turn One in exactly that order when the leader made a rare mistake as his left rear tire hit the grass, resulting in a spin.   Swirydowicz' bobble gave Mercer the lead and handed Grillo second place, where they would finish the race, separated by only 0.128 seconds.
On the final lap, over seven seconds behind the front runners, last season's champion Blake Townend was defending what had suddenly become third place from Jonathan Maycock and Allen Piercy when contact between the two of them caused an incident which collected the unfortunate Swirydowicz, who had dropped to sixth place after his Turn One spin spin.  Despite being brought to a dead stop Swirydowicz actually came out ahead, taking fourth place from the two drivers, while Maycock was able to hold on to fifth position and Piercy was relegated to ninth in the end.
In the five way battle back in the midfield, Hamilton was able to snatch sixth place ahead of Adcock, Green, Sharp, and Ward who finished in seventh, eighth, tenth and P11 respectively – all  within just five seconds of each other.
Next week's race will be held at one of the league's home venues: Silverstone.  If the first race was any sort of indication, we can look forward to 11 more exciting online races in this first season of 2014.
The full Summit Point qualifying and race with commentary can be viewed on YouTube here: https://www.youtube.com/watch?v=JL1qblATL98
---
You may also like...
---