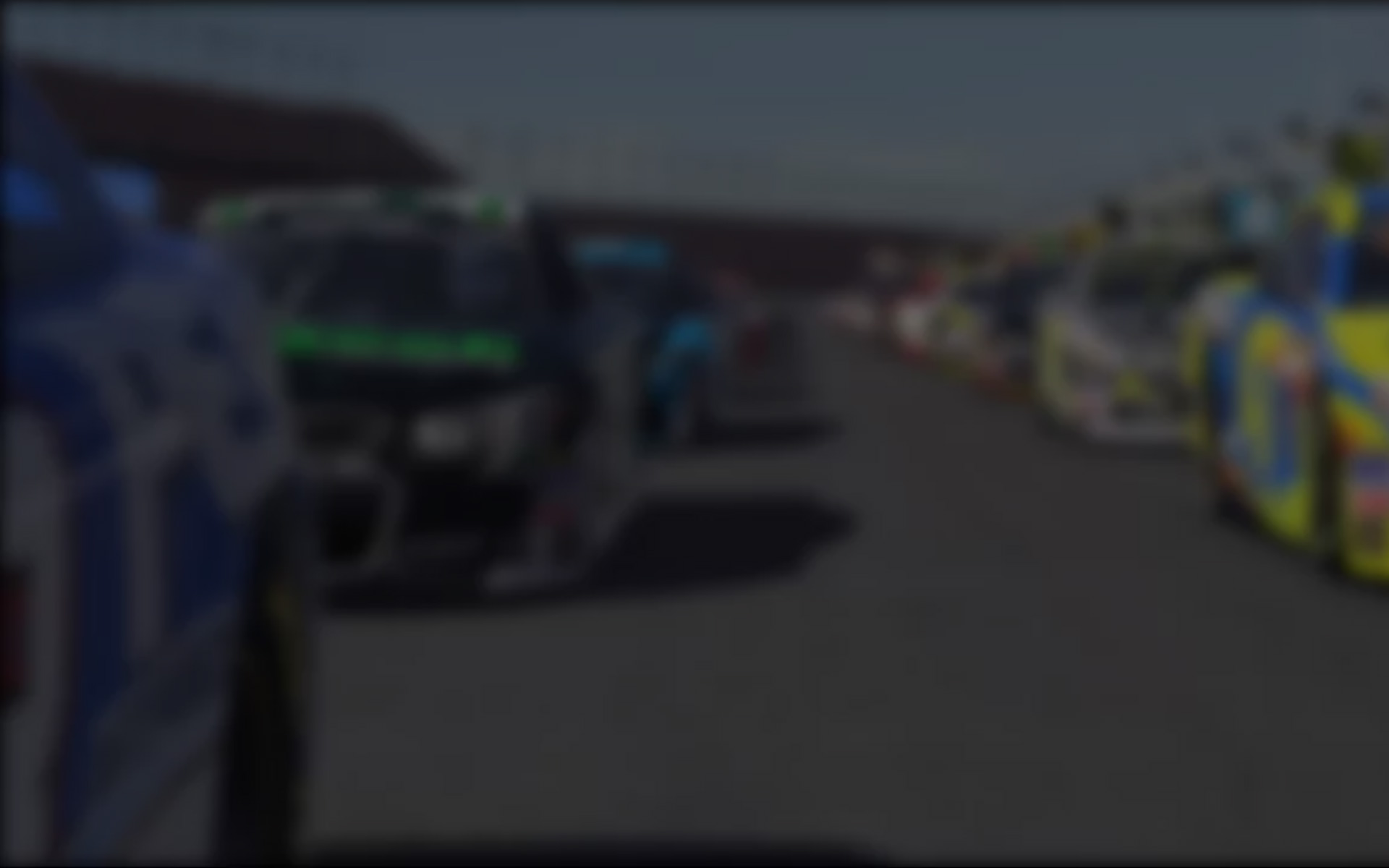 This past Tuesday the iRacing Pro Series-Oval kicked-off at the digital Texas Motor Speedway. Although there were no big brawls, there were some heated on-track battles. When the dust settled in the virtual Lonestar State, despite all of the newcomers to the Pro Series, it was ex-PEAK Antifreeze Series champion Tyler Hudson celebrating. I caught up with Tyler to discuss the win, the past, and the future of his iRacing career.
Q:  Nice win, was a close one towards the end.  What was going through your mind as Corey Vincent was closing in?
A:  Thanks. I could see the gap and how fast he was coming, and so I knew he was most likely going to catch me with five-seven laps to go. I just tried to focus as hard as I could to minimize any slips or mistakes, and hope for maybe a couple out of him to delay the time it took him to catch me. Once he caught me I realized I more than likely wasn't going to win the race, but I was still happy with the call because we were running fourth before the strategy call and it didn't look like I could finish worse than fourth. I was also thinking, if I could race him hard he might slip up or we might catch a yellow and end under caution. Fortunately for me, that worked exactly as planned. Never give up.
"If Texas is any indication then yes this will be a fun season." – Tyler Hudson
Q:  Some called it blocking, some said just good close racing, how did you see your moves on Vincent late?
A:  Well, it's hard racing. I don't really know Corey, and I don't believe I have ever raced against him before this race. That makes it tough in those high intensity situations, when you don't really know the guy you're racing. I'm not going to roll over, I am going to make the guy earn it because, like I said earlier, with that few laps left, anything could happen and you can't give up. I protected the lead to the best of my ability and within reason. He had basically five laps to pass me running quite a bit faster. He will learn from it. The guy's good; he will win some races this year.
Q:  Had Vincent not gotten loose and spun, do you feel that you still would have held on to the win?
A:  No not at all, not without a caution. No caution, heads-up in those last five laps — I was going to finish fourth.
Q:  It was a fairly clean race at Texas, but at Phoenix next week, do you see it being the same sort of thing?
A:  I'm honestly not sure what to expect at Phoenix. It's a new track for us, new surface, tons of grip that seems to go away in a split second. I'll be surprised if there isn't a lot more cautions than we saw at Texas – I just hope we're on the better side of that.
Q:  How does this field of Pro series drivers look to you, now that you've seen them on track. Do you expect it to be a fun 10-week series?
A:  If Texas is any indication then yes this will be a fun season. I don't know a majority of the guys in this year's Pro series, and I haven't raced with them much at all so I don't know what to expect going forward. It's a really weird position for me, because competing at the top of our "sport" for so long, I have always known or had a really good idea of who I was racing. These are a lot of new faces trying to bust their way to the top. That's neat and exciting, but it'll take some races to feel them out.
Q:  You ran very few races after your 2013 championship run, should you get back in, can we expect to see more of you in the NASCAR PEAK Antifreeze Series?
A:  This year's NASCAR PEAK Antifreeze Series started off really well. We came out of the box running top five and life just simply got in the way. I was tired from how hard I had to focus and work for the championship run; I was kind of burnt out. I needed the break and it was really nice to take some time off, so some real racing and spend time with family.
Competing at this high of a level is basically another job, and I don't think the average fan or sim-racer really understands that. With that being said, I am expecting to get back in to NPAS and compete for wins and championships. If I didn't feel I could I probably wouldn't race. But it is such a long season and a lot can happen between now and then, you just never know. But that's the plan.
Q:  What can you remember about your championship? What was it like to know you had just been ranked as one of the top sim racers in the world?
A:  I remember everything. It was not only a highlight of my sim racing career, but a highlight in my life that I'll remember forever. This to a lot of us is as real as it gets, and we take it very serious.
To win the championship at the top level is something only three other people have done. It's pretty darn cool and I'll always remember it and the people who helped me achieve it. I don't think we give iRacing enough credit for what they've created here for us.
"Competing at this high of a level is basically another job."  — Tyler Hudson
Q:  How confident are you that you can remain this strong, and get back into the 2015 NASCAR PEAK Antifreeze Series?
A:  Well we just took a fifth place car and won with it. So our confidence is out the roof! It's a team effort though, and as long as we can keep the team strong and excited about racing each week I have no doubt in my mind we'll be there fighting for the championship come race 10.
Keep a close eye on Tyler in the next nine weeks, to see if he can move on past the Pro Series, and reclaim his spot in the fight for $10,000.
---
You may also like...
---