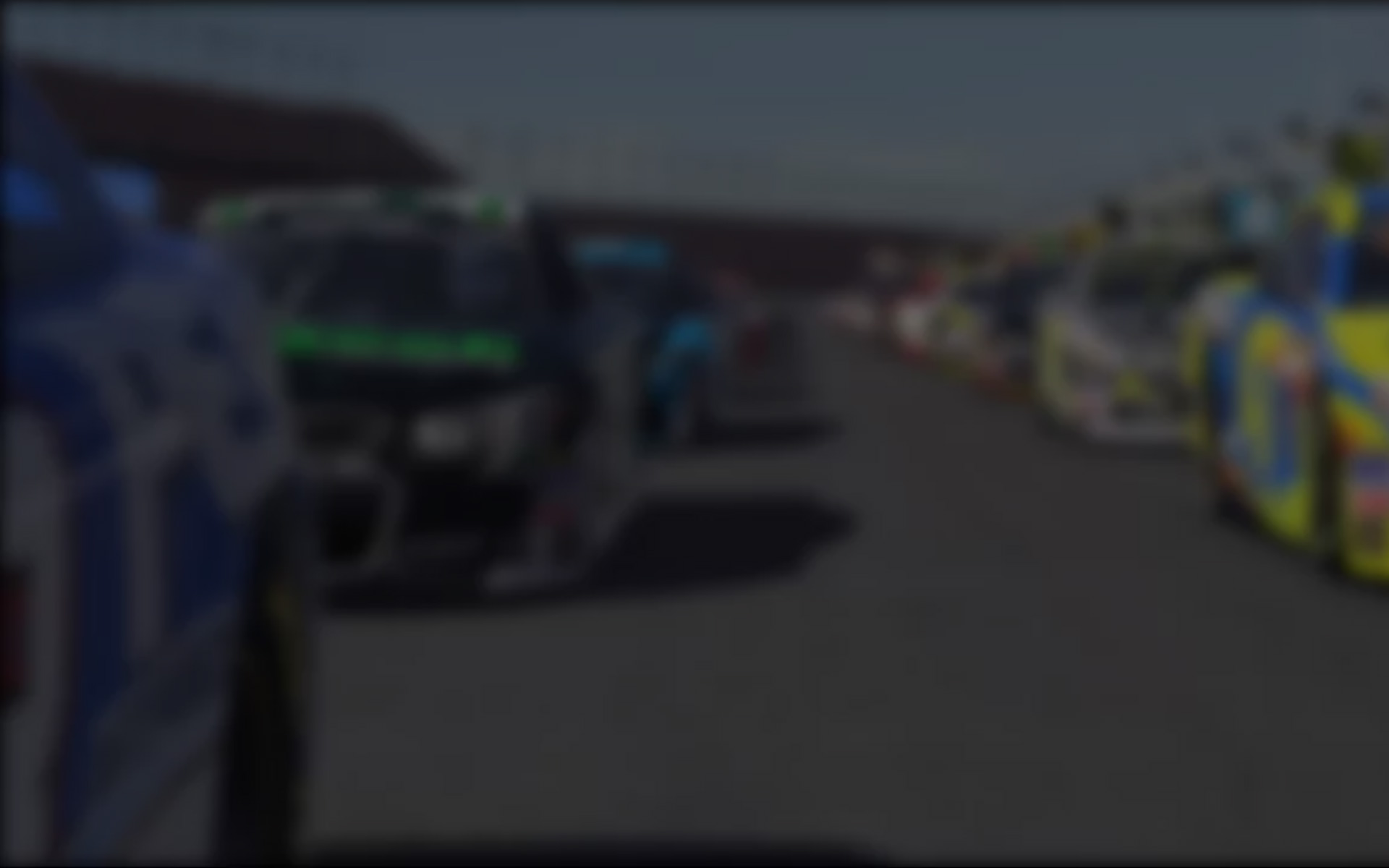 Versão em português abaixo, após o vídeo
This is the history of a very special moment of my life. It happened in 2011, on the 26th and 27th of July.
It's very hard for an aspiring racing driver to have the opportunity to test a race car without having to pay for it. This happened to me, but I had to create my own luck. And it worked.
A little about me: In 2010 I bought a second hand Momo Logitech steering wheel, because until then, I had very little experience with "simulators" and I couldn't go sim racing in a appropriate way, because I didn't have a wheel. In November of that year I got to know iRacing. When I became a member of this community, my life changed in many ways. (Editor's note — Thiago has company in that respect.)
"iRacing would give me the opportunity to improve my skills without having to spend thousands on a real track."
My racing experience was limited to rental kart – as I used to race amateur championships – and a defensive driving school that I had attended. So iRacing would give me the opportunity to improve my skills without having to spend thousands on a real track, and that excited me a lot, because I don't have the money to pay for seat time.
In 2011 I decided to compete in a Brazilian league championship, called "Liga IVR", the only one from Brazil at that time. They had broadcasts of their races and that would help me to reach a sponsor, so I started to look for companies that would be interested in motorsports. I worked on a pitch project and got in contact via email with many companies until I got a positive return. I got to close a deal with two sponsors and one of them would give me this opportunity. I just didn't knew yet. It was Velopark.
It was on that first season of 2011 in the "AUT Mazda MX5 Series" championship from league IVR, that I made my debut with two real sponsors in a sim race event. Many believed that the sponsors were just fictitious, but soon that would change. To get it short, I didn't do very well on the championship.  But for each race I had done, I would send my sponsors an email with a debrief, along with graphic charts, broadcast links, screenshots from the event and other important stuff for both companies, trying to be the most professional I could.
It happens that Velopark is a motorsports park, located in Brazil; definitely, the biggest in this country at that time. They had a drag race track, racecourse, the biggest go kart track in South America, an oval go kart track (the only one in Brazil) and a racecar prototype for rookies, called Veloce. It was made by them in partnership with FIAT. Its purpose was that "everyone" could drive it. When the championship from "Liga IVR" had ended, I decided to propose something to Velopark inspired by the video released by iRacing with Gregger Huttu – the one where he drives a Star Mazda as a prize for having won the iRacing World Championship Grand Prix Series.
"I decided to propose something to Velopark inspired by the video released by iRacing with Gregger Huttu . . ."
The idea I gave Velopark was the following: we could do a promo video, as a "reality," intending to sell the experiences in the Veloce.  To this day, Velopark promotes driving classes with this car and a regional championship.   As their motto was "Anyone could drive it", me — as a sim racer, with no experience besides rental go karts — would fit perfectly. And we could use our partnership in sim racing as part of this production. In exchange for what I offered, I asked to only get the driving classes and drive the car, while we shot the video.
To my surprise, Velopark liked the idea and decided to do this project with me. We had a few more emails and I even had to write a screenplay. I never had done anything similar, but I learned how and did it.
Everything was ready to go. But as we got closer to the shooting period, I had been notified that the company producing the video had their contract ended. But Velopark decided to not cancel everything and kept their word to give me the chance to test. We would have only a "GoPro" camera on the car to make an onboard movie while I had the test . . . and that was it. I could not believe it. I barely could wait to drive that car!
When the day arrived, I went to Velopark and was very well received by the employees and the owners, Sofia and Marcelo. Right after arriving, I was introduced to "Alemão," the chief mechanic responsible for the Veloce cars, and my instructor, Jorge Fleck – a former race driver who achieved many awards on the Brazilian motorsports scene. He gave me an explanation about how the car was and the basics that I should know to drive it properly.
I was very happy when the time came to sit in the cockpit. Nothing could take away the smile from my face (I know how Daniel Ricciardo feels!) and I wasn't nervous. It was night and the track was a little wet from the rain, so I had an extra challenge because the Veloce uses slick tires. But I was confident. Somehow, the little time I had from iRacing was coming into play.
I won't ever forget how tight the seatbelts were, totally locking me in the car seat. The Veloce is a one seat car, but it's not open wheel; it's almost as small as a Legends car. When I started the engine, it was the beginning of a dream that I had for my entire life – 25 years at the time. It's hard to say what I felt that moment. Minutes after I was on the track, fully focused on Jorge's gestures in the car ahead of me, showing with his fingers which gear I should use on each corner. We did this for two laps and then I was all by myself.
I did 21 laps more, a unique experience, very fun, that I would never forget. I started slowly and got to be nine seconds faster than my first lap time, coming close to the oldest drivers' best times. I made one mistake, losing control of the car in a 90º degree spin (loss of control 2x) when I tried to break very late, letting the car stall. (Yes, this happens if you spin off and don't use the clutch). It happened very quickly.
My performance made me think how well prepared I was, even not realizing it, mainly because I was practicing constantly on iRacing. When I parked the car in the garage, I could not hide how happy I was, literally jumping for joy and giving a hug to Jorge and "Alemão." They praised my driving, not for being the fastest of course, but for how much I had evolved during the test, showing confidence . . . and mainly because I finished with the car in one piece. (A sidenote: Although though I did not have to pay for the test, any damage on the vehicle would be my responsibility and I would have to pay for it. There was a contract that I had to sign before getting in the car.)
After this, we took the "GoPro" camera to Marcelo and, when we opened the file to watch the video on his notebook, we had an awful surprise: There was no movie. What happened is, when the camera was installed, they had it on "photo mode" and the only file that registered was a picture of the person who installed the camera. I was disappointed, because we didn't have the only reason that made it possible for me to be there. But knowing this, Sofia, made me a simple proposal: To give more 10 laps on the next morning, so we could record it. They asked me if I could do it and my answer didn't take half a second to be given: "Of course!" I said.
Thanks to my bad luck with the Go Pro, I could take the car out for more 10 laps on the morning of 27th of July.  The track was in a little better condition and I improved my lap time by two seconds. This time we recorded everything and, when it ended, "Alemão" told me that I drove like a veteran driver. To hear this from a guy who worked with many professional drivers from Brazil was much more than a compliment: It was almost a certificate of my potential as a driver.
After this, "Liga IVR" asked me to get a contract with Velopark. They wanted to offer real racing cars tests as prizes in their iRacing championships and this event made it easier to happen:  "Liga IVR" managed to get a sponsorship agreement with Velopark, creating an annual ranking that would take the best six sim racers to live the same moments I had experienced. When the league decided to stop their activities, this deal was passed ahead for the iRacing Brasil league, who still keeps awarding iRacers with what is called the "Veloce Experience."
Today, I keep looking for sponsors to get back on the racing tracks. Definitely, something I will never forget.
Here is the video from that day (I had to warm the tires and the engine before):
http://www.youtube.com/watch?v=gQoFcbeCJ2k&feature=share

Versão em Português:
Esta é a história de um episódio muito especial na minha vida. Foi em julho de 2011, durante os dias 26 e 27. É algo muito difícil, na vida de um aspirante a piloto (especialmente no Brasil), ter a oportunidade de testar um carro de corrida sem precisar pagar por isso. O que aconteceu comigo foi exatamente isso, mas eu tive de criar essa chance para mim mesmo – e deu certo.
Um pouco sobre meu passado: em 2010 eu comprei um volante Momo da Logitech, de segunda mão. Até então minha experiência em simuladores era muito pequena e não posso trata-la da maneira apropriada, pois não tinha um volante. Em novembro daquele ano eu cheguei ao iRacing. Me tornar um membro desta comunidade  mudou minha vida em diversos aspectos.
Minha experiência de automobilismo era apenas a que eu adquiri no Kartismo indoor, em campeonatos amadores e uma aula de direção defensiva. O iRacing me dava a oportunidade de melhorar minhas habilidades sem investir milhares de reais em tempo de pista e isso me empolgava, pois eu não tenho o orçamento necessário para isso.
Em 2011 eu decidi levar a sério um campeonato Brasileiro, organizado pela extinta Liga IVR, a única Brasileira da época. Como o campeonato era transmitido via streaming, achei que aquilo seria uma boa forma de justificar um projeto de patrocínio e comecei a procurar empresas interessadas do meio automobilístico. Trabalhei nisso e após formar o projeto, entrei em contato por email com diversas empresas até obter uma resposta positiva. Fechei com dois patrocinadores e um deles me daria essa oportunidade, futuramente. Eu só não sabia ainda. Era o Velopark.
Foi então naquela primeira temporada de 2011 do campeonato "AUT Mazda MX5 Series" da Liga IVR, que estreei pela primeira vez um campeonato em simuladores com dois patrocinadores reais. Muitos acreditavam que era um patrocínio ficctício, mas logo isso mudaria. Para resumir a história, eu não fui muito bem naquele campeonato, mas a cada corrida eu mandava um resumo, com gráficos, link da transmissão, imagens da etapa e outros dados importantes para ambos os patrocinadores, tentando passar o máximo de profissionalismo possível.
Acontece que o Velopark é  um parque automobilístico, localizado no Brasil. Definitivamente, o maior do Brasil naquela época. Eles tinham pista de arrancada, autódromo, a maior pista de Kart da américa do sul, pista oval de kart indoor (única do país) e um protótipo de carro de corrida voltado a iniciantes – o Veloce – fabricado por eles, em parceria com a Fiat. A sua proposta era de que "qualquer um" poderia pilota-lo. Após o campeonato da Liga IVR, eu decidi propôr algo ao Velopark, inspirado no vídeo feito pelo iRacing com o Gregger Huttu – aquele que ele pilota um Star Mazda, prêmio que lhe foi concedido por ser campeão mundial do iWCGPS.
Contatei o Velopark e ofereci a idéia de promovermos um vídeo promocional, como um "reality", com o intuito de vendermos as experiências no Veloce. O Velopark promove até hoje cursos de pilotagem com este carro, além de campeonatos regionais. Como a idéia era de que "qualquer um" poderia pilotar, eu como simracer sem experiência além do Kart indoor, me encaixava perfeitamente no quesito. E podíamos usar a base do meu campeonato virtual, no qual eles me patrocinaram, como parte da produção. Em troca do que eu estava oferecendo, ganharia o curso que seria dado enquanto houvessem as filmagens.
Para minha surpresa, o Velopark aceitou a idéia e decidiu montar o projeto comigo. Fomos trocando emails e até tive de escrever um roteiro, com um script. Eu nunca havia feito coisa parecida, mas aprendi e fiz.
Tudo estava engatilhado e pronto para acontecer. Mas próximo do período das filmagens, fui notificado que a produtora tinha terminado o contrato. Mas eles não queriam cancelar e continuaram a me oferecer o curso. Filmaríamos as voltas com uma gopro e a divulgação seria feita em cima daquilo. Não podia acreditar e fui muito feliz naquele dia. Mal podia esperar para guiar o carro!
Quando cheguei lá na data marcada, fui muito bem recebido pelos funcionários do local e conheci em seguida os donos, Sofia e Marcelo. Em seguida fui apresentado ao "Alemão", mecânico-chefe responsável pelos carros e meu instrutor, Jorge Fleck – um ex-piloto que teve muitas conquistas no automobilismo Brasileiro. Ele me deu uma aula teórica sobre como funcionava o carro, e o básico que eu deveria saber para pilota-lo.
Quando chegou o momento de sentar no cockpit eu era só alegria. Não conseguia tirar o sorriso do rosto (sei bem como Daniel Ricciardo se sente) e não estava nervoso. Era noite e a pista estava úmida pela chuva, então havia um desafio extra pois os pneus do Veloce são slicks. Mas estava confiante. De alguma forma, o pouco tempo de iRacing que eu tinha estava entrando em jogo.
Nunca vou esquecer o quão apertado aqueles cintos de segurança eram, me prendendo inteiramente ao banco do carro. O Veloce é um monoposto, mas não é um open wheel, e é quase tão pequeno quanto um Legends car. Quando dei partida no carro, eu estava vivendo um grande sonho alimentado por mim durante toda uma vida – bastante tempo, considerando que eu tinha 25 anos na época. É difícil dizer o meu real sentimento naquele exato momento. Poucos minutos depois eu estaria na pista, inteiramente focado nos gestos do Jorge, meu instrutor, que saiu com um outro carro à minha frente, pedindo para que eu o seguisse enquanto me mostrava as marchas que deveria usar em cada curva. Faríamos isso durante duas voltas e depois eu estaria sozinho. E foram 21 voltas de uma experiência única, muito divertida e que eu jamais esqueceria. Comecei devagar e baixei em 9 segundos meu próprio tempo, chegando próximo do que os veteranos do carro viravam. Apenas errei uma vez, perdendo o controle do carro (loss of control 2x) durante uma frenagem e deixando-o morrer (sim, é o que acontece na vida real ao se rodar com o carro e não usar a embreagem). Foi muito rápido e eu errei por querer frear muito dentro em um cotovelo, enquanto reduzia a marcha.
Minha performance me fez pensar o quão preparado eu estava, mesmo sem saber, para aquele dia. Principalmente por fazer uso do iRacing de forma bastante regular. Quando parei o carro no parque fechado novamente, não pude evitar de pular de alegria e dar um grande abraço nos dois instrutores, Jorge e Alemão, que me elogiaram pelo que fiz na pista. Não por eu ser o mais rápido, mas por ter evoluído durante o treino, mostrado confiança e – principalmente – ter terminado com o carro inteiro. Uma observação: Mesmo não tendo gasto com nada, se eu o batesse, a conta viria para mim. Eu assinei um contrato antes que acordava nisso.
Levamos a câmera GoPro para Marcelo e chegando lá, para ver o vídeo em seu notebook, uma surpresa muito desagradável: Não havia filmado nada, nenhuma volta. Na verdade, quando instalaram a câmera, colocaram no modo de foto, e havia apenas uma foto de quem a instalou. Fiquei decepcionado, pois não havíamos o material que era basicamente toda a razão de eu estar ali. Mas ao saber da situação, Sofia me fez uma proposta simples – dar mais 10 voltas na manhã seguinte apenas para filmarmos. Me perguntaram se eu poderia fazer isso e minha resposta não precisou nem de meio segundo para ser dada – "Claro, claro!" – disse.
E assim, com a situação inesperada, pude novamente pilotar aquele carro por mais 10 voltas na manhã do dia 27 de julho. A pista estava um pouco melhor e pude melhorar meu tempo em 2 segundos. Filmamos dessa vez e ao terminar, ouvi do Alemão que eu parecia "piloto antigo" pela forma como eu conseguia conduzir. Ouvir isso de um cara que trabalhou com diversos pilotos profissionais do Brasil, era muito mais que um elogio. Era quase um diploma, um certificado de potencial como piloto.
Depois disso, a Liga IVR me pediu o contato do Velopark. Eles tinham um projeto de oferecer testes em carros de corrida como premiações aos melhores dos campeonatos que eles organizavam no iRacing e esse evento facilitou para que mais tarde, isso se tornasse real. A Liga IVR conseguiu o acordo de criar um ranking anual que levaria 6 pilotos para viver os momentos que eu vivi. Quando a liga decidiu cessar suas atividades, por motivos pessoais dos organizadores, este acordo foi passado adiante para o iRacing Brasil, que continua até hoje a premiar iRacers com o  curso que é chamado de Veloce Experience.
Hoje eu continuo procurando patrocinadores para retornar às pistas. Definitivamente, uma das coisas que jamais esquecerei.
---
You may also like...
---