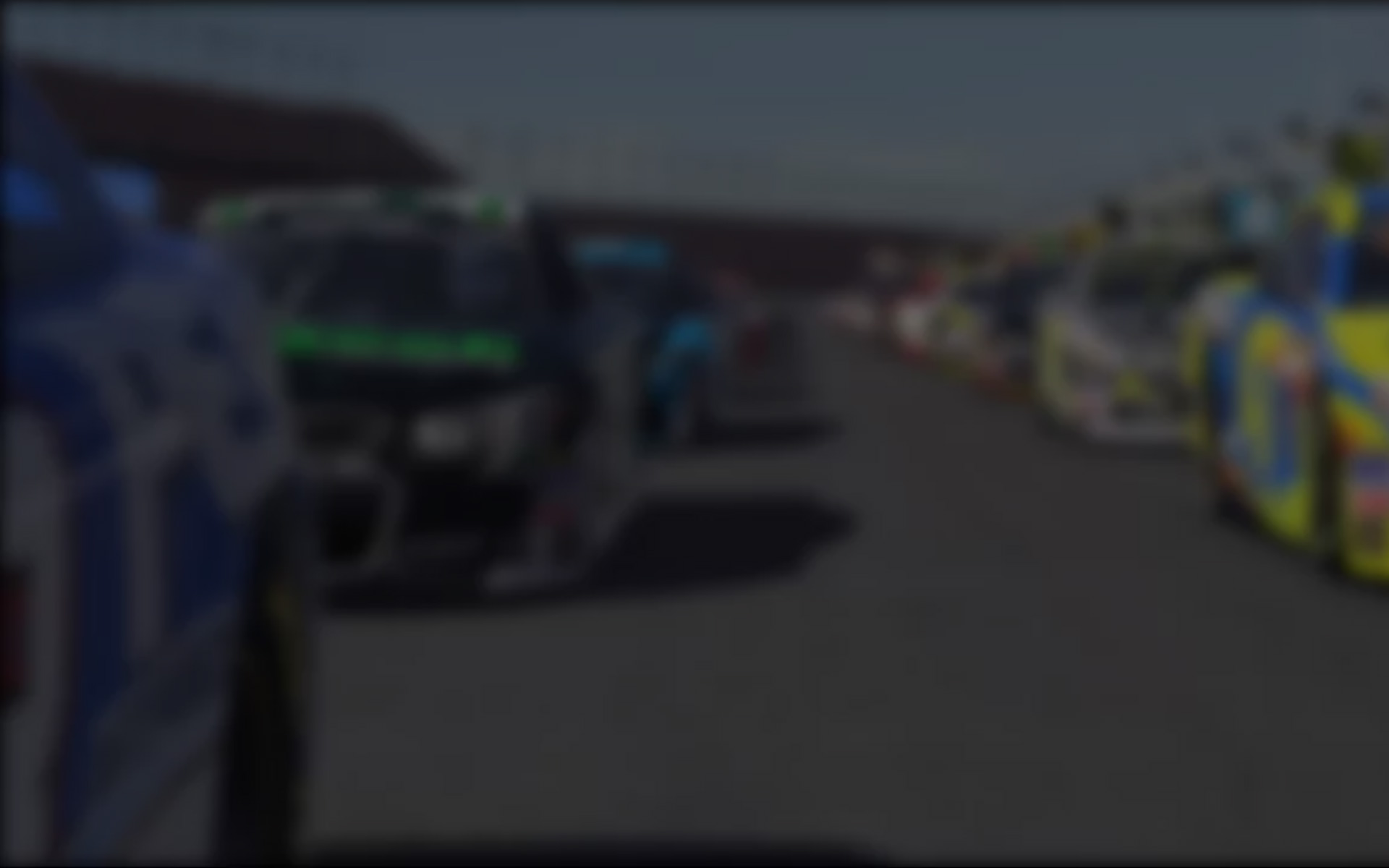 Once upon a basement dreary, between iRace stats I query
Over many an impatient, frantic lap of Zandvoort dune
While I plodded, quickly lapping, suddenly there came a tapping
As of someone gently rapping, tapping out a silly tune
'Tis some visitor I muttered, tapping like some crazy loon
Pulling me from my cocoon.
Presently my mood grew roiled, vengeful at the guest who'd spoiled
"Sir!" said I, "Or Madam – who knocks here this quiet afternoon?!
Lost control as you came tapping, ruining my record lapping
Now my SR I'll be scrapping, thanks to your jarring lampoon"
Open wide I thrust the door to catch the brazen, thoughtless goon…
Not a soul there to impugn.
Back into my cockpit turning, all my soul within me burning,
Hearing then a motor turning; entry list said "Alpha Tune"
Although at first I thought 'riff-raff', but then I knew it must be staff,
iRacing's devs out for a laugh, a way to debug and prune.
There in pit lane sat the stately Falcon painted plain maroon
This October afternoon.
For on this eve of precious build, I was lucky, excited, thrilled
To be joined by someone who well could answer and was attune
To the secrets of this release, and so at last to be at peace
With thoughts of every coded piece coming at tomorrow noon.
I politely their name inquired so as not to seem a goon
Then the Falcon replied: "Soon"
Much I marveled at this ungainly dev to hear discourse so plainly,
Though his answer little meaning – relevancy ill attune
Desolate yet all undaunted, on this desert track unwanted –
In my thoughts fast Williams haunted – "tell me all this afternoon
Is there pit lane speed limiter – tell me all this afternoon"
Then the Falcon replied: "Soon"
"Prophet!" said I, "Thing of evil! Prophet still, if dev or devil!
By this server live that hosts us – in this iRacing commune
Tell this soul with SR fading if, within the graphics shading
There are some tweaks worth trading for setups – will be a boon!
Or release date of Eau Rouge, within the jewel of Walloon!"
Then the Falcon replied: "Soon"
And the Falcon, never flitting, still is sitting, still is sitting
In the quiet pits of Zandvoort's famous dusty windswept dune.
And I sat with heart so weighted, but in turn became elated
Thinking on event so fated, hours before the stroke of noon
When quantum leap in sim coding, gifts us F1 sounds in tune
Mixed with scores of features – soon.
---
You may also like...
---