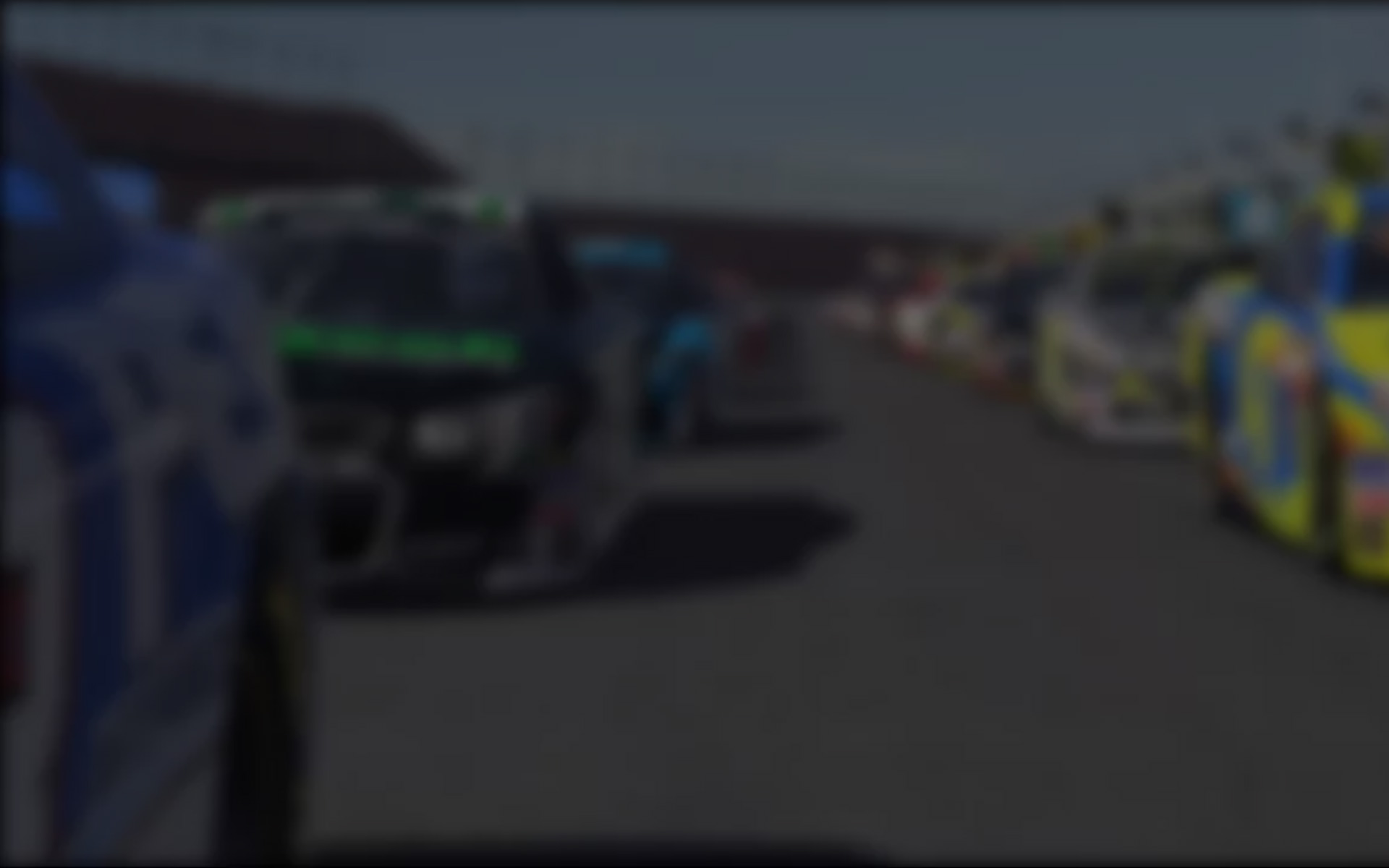 December 18th, 2015 by Paul Slavonik
The moment we've been waiting for has finally arrived. After an intense season of endurance sim-racing between hundreds of different teams and thousands of different drivers, the official participants for the debut season of the iRacing.com Blancpain GT Series have been revealed.
Before continuing, however, let's congratulate the winners of the 2015 Season 4 iRacing.com Blancpain Endurance Series which was the qualification season for the GT Series.
ineX wins
Since Season 4 began over 12 weeks ago, the one team to consistently place themselves either on the top step or on the podium for just about every week was ineX Racing Blue. Consisting of Dave Gelink, Robin Friskopps, Tommy Nilsson and Teemu Iivonen, ineX Racing Blue wrapped up the season with a total of 1915 championship points to win the Season 4 championship by a hefty margin.
Driving their RUF RT 12R, ineX Racing Blue claimed a total of four wins throughout the season with the bulk of the driving duties completed by Gelink and Friskopps. Going into the GT Series with momentum on their side, ineX Racing Blue looks to be the team to beat but don't count out the various other ineX teams who all finished inside the top-ten.
No wins? No problem!
Alexander Voß, Nils Koch, Angelo Michel and Danny Giusa make up the outfit known as CORE Motorsports and they proved that consistency pays in spades as they take the runner-up position despite not claiming a single win during the season. Although they had numerous strong finishes which allowed them to earn their spot and split the ineX teams, they were never quite close enough to get that elusive win. Nevertheless, consistent finishes and strong performances were the recipe that CORE Motorsports stuck to throughout the season and it certainly paid off.
Also driving the RUF, CORE Motorsports completed the season with 1777 championship points to finish just ahead of the ineX Racing Blue sister team.
ineX wins…again
What could be considered the North American branch of the powerhouse team, ineX Racing Yellow came close to making it a 1-2 finish after they accrued a total of 1746 points. Like ineX Racing Blue, Yellow is composed of some very familiar names in the sim-racing world such as the Stergios brothers (Jake and PJ) along with William Levesque and Phillip Diaz.
Proving to be just as formidable as the 'Blue' team, ineX Racing Yellow were able to claim two wins while piloting the BMW Z4 GT3 along with a pole position and a handful of top-ten finishes. What's more,  a third ineX team – ineX Racing Red – finished in sixth in the standings. Heading into the GT Series with their heads held high, the ineX Racing Team is without a doubt the team to beat.
The GT Series Class of 2016
With the winners of Season 4 of the 2015 Blancpain Endurance Series announced, here is the complete list of all 40-teams who have advanced into the first running of the iRacing.com Blancpain GT Series.
ineX Racing Blue
CORE Motorsports
ineX Racing Yellow
Foracer Coanda Simsport #18
DarContigo racing Team
ineX Racing Red
VergilRacing Black
Radicals Online GT3 1
TTLR Orange
Iberica Racing BenQ
Thrustmaster Mivano Red
Glacier Racing BES #2
Pure Racing Team #111
Team Redline Blue
CoRe SimRacing
Team Redline Green
Fenix Motorsports Ruf
Apex Racing UK (1)
Thrustmaster Mivano Black
Vortex Simracing Red
Glacier Racing BES #1
VergilRacing Yellow
Radicals Online GT3 2
Iberica Racing Zalem
Odox Motorsport
Pure Racing Team #112
Iberica Racing Interactiv4
Friction Racing Bandits
Pure Racing Team #113
Evolution Racing Australia GT-1
Orion Racing team
Mad Cow Racing – Bessie
Kerb Surfers
Team Redline Black
Direct Clutch Motorsports
Mad Cow Racing – Buttercup
Gale Force Sim Racing
Foracer Coanda Simsport #88
Team GT NaN
Triton Racing Red
Getting access into a group such as this is no easy feat to accomplish. With only six rounds of racing to stake their claim, each one of these teams has the ability to make it happen as they head into the first ever GT Series event.
With the first race scheduled for April 16, 2016, we all eagerly await what is to be an exciting season as the 40 teams fight for more than just bragging rights and glory, but for over $10,000 in cash and prizes.
Congratulations to the winners and we'll see you in April!
---
You may also like...
---