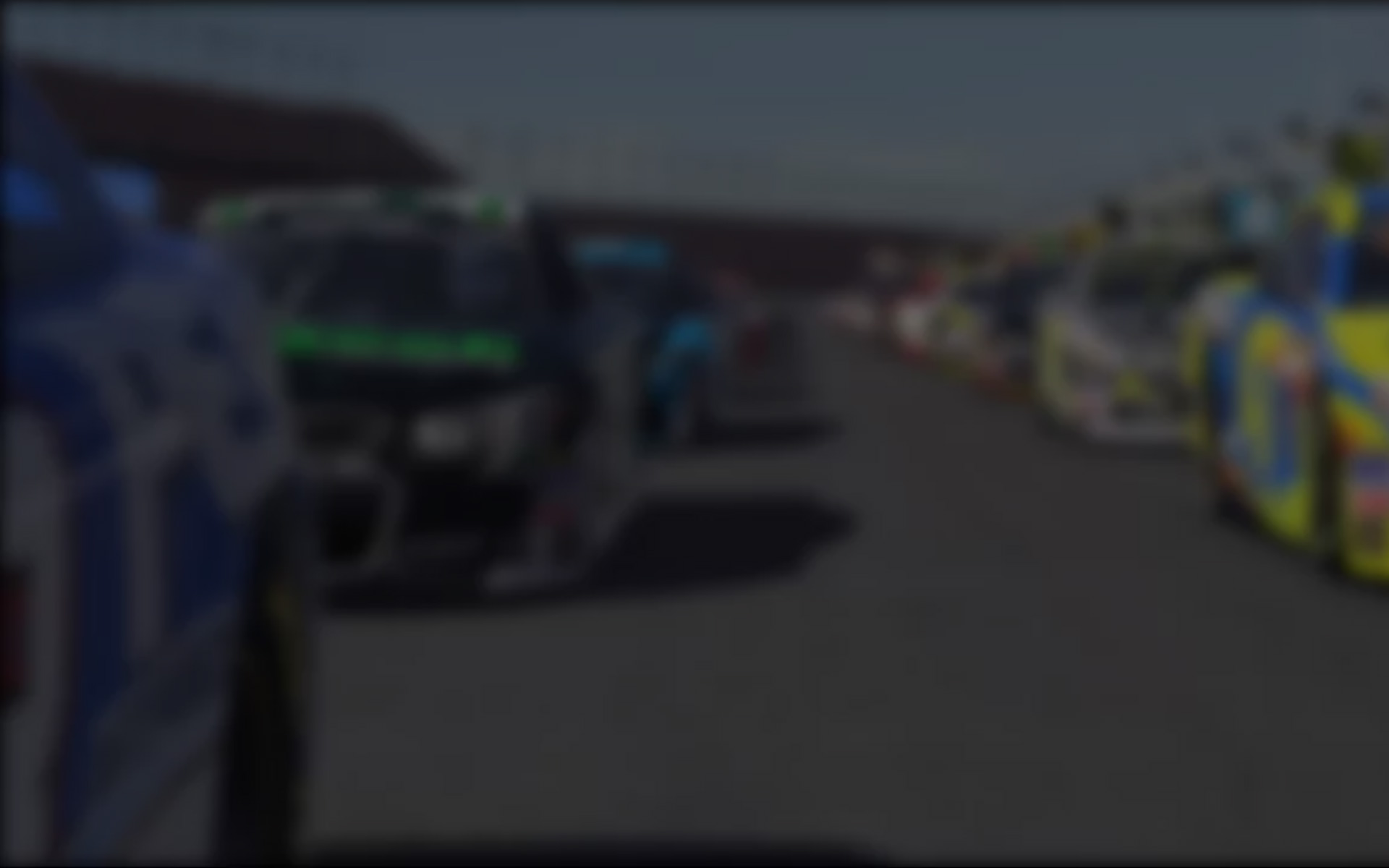 September 12th, 2012 by KevinB
Do not adjust your set.  The cover photo shows the field coming to the checkered flag under green with the top ten covered by less than .9 of a second!  The top 13 only had a margin of victory by less than 1.3 seconds.
Week six marked the halfway point for the Izod IndyCar oval series at the Texas Motor Speedway.
Monday night produced a full field of 26 strong divers.  Slowpoke Racing swept the first three rows and nearly one quarter of the starting grid for the evening.  Panther Online Racing's Joe Branch repeated his Atlanta win in the same manner as he did earlier this season.
When asked after the race how confident he was going into the night Branch replied "I didn't think I was going to win, but I thought if I stayed out of trouble and got a bit of luck, I could get a top five."
Branch did have luck go his way as he ran out of fuel on the cool down lap as the race ended.  "I knew it was going to be close but I felt sure I could make it.  Even though I didn't have the fastest car, I was sure of my abilities and in the feedback from my team regarding my fuel situation."
Despite starting 18th, Branch was still able to lead the most laps Monday night on his way to the win.
Top 10:
1) Joe Branch
2) Dave Judson
3) Eric Vanek
4) Rob Unglenieks
5) Jeff Yeager
6) Brandon Traino
7) Danno Brookins
8) Terry Matthiensen
9) Jon Porzuc
10) Brad Sanford
Lap Leaders: Branch (66) Traino (32) Jeremy Poole (22)
Lead Changes: 3
Cautions: 5
Notes: None of the top five started in the top ten.  Branch started 18th, Judson started 16th, Vanek started 12th, Unglenieks started 24th (and was the biggest mover), and Yeager started 23rd.
Wednesday night, the field was whittled down from Monday.  After the split only 15 sim-racers took the green flag, perhaps due to not only the race splitting, but also it coincided with the beginning of the N.F.L season on television.  I guess too many drivers also play Fantasy Football.
While the Monday night affair was won with track position and fuel strategy, this race had no yellows.  Having good pit stops were paramount in finishing up front.
After the opening laps, packs of three to four cars scattered the track.  The lead pack had four cars and pulled away from the rest of the field.  Matthew Lambertson was part of the four car train until lap 37. He drifted up in turn two and consequently was forced to pit. He dropped out a few laps later.
After that it was a battle between Cary Bettenhausen, Randy Freeman, and Doyle Johnson.  The race was decided on the final pit stop.  Bettenhausen nailed his pit stops while Freeman and Johnson both made costly errors on theirs.
Even though the field wasn't as strong as Monday's, this didn't diminish Bettenhausen's joy for the win.
"I've lost far more races on pit lane than I've won.  A win is a win in my book and I don't feel any less sense of satisfaction for this one.  Other races may be more memorable, but when it comes to wins there's only good and better.  When Matt dropped out about 40 laps in this didn't really alter my strategy.  I was content to stay in the lead draft, save fuel, hope the race stayed caution-free, and do my best to win on pit road and that's how things worked out this time.  The lead pack drivers were being respectful of one another, and I wasn't going to stick my nose under Randy (Freeman) unless I could make a clean pass, which I couldn't on-track".
Top 10:
1) Chuck Bettenhausen
2) Andrew Mitchell
3) Doyle Johnson
4) Warren Rodgers
5) Randy Freeman
6) Ron Borden Jr
7) Chuck Eisenbarth
8) Jon Grogan
9) Andrew King
10) Robert Blouin
Lap Leaders: Bettenhausen (63) Johnson (55) Eisenbarth & Freeman (1)
Lead Changes: 4
Cautions: 0
Notes: Andrew Mitchell started 12th and finished 2nd.
To begin the 2nd half, the shortest track on the schedule at the Richmond International Speedway will bring out the best (and worst) in the drivers.  We'll see you next week here at inRacingnews.com.
---
You may also like...
---