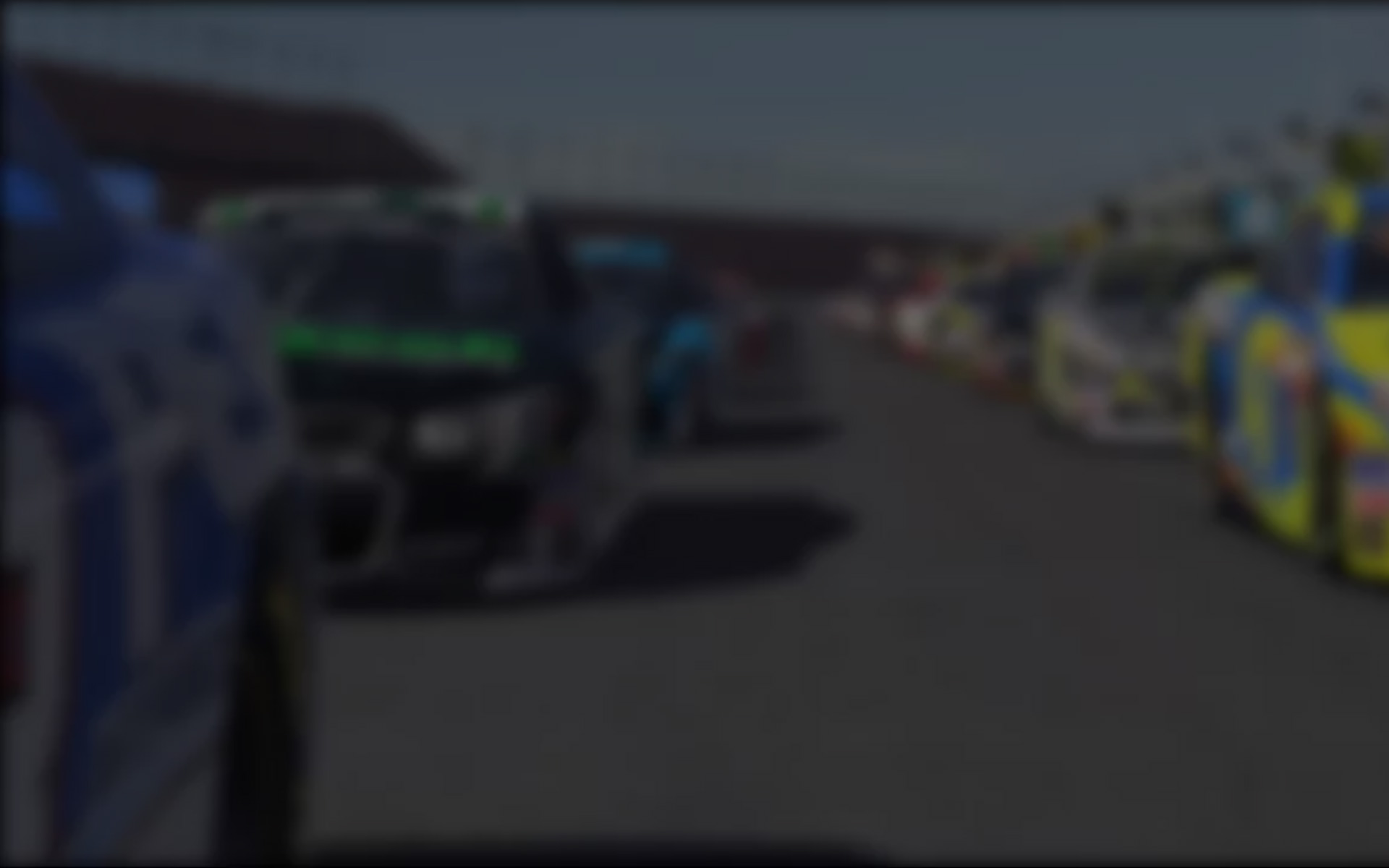 A trip to Sin City marked the half-way point in the NASCAR iRacing.com Class A Series' season. As has been the case the previous five weeks, door-to-door, high points, stiff competition were just a few ways to sum up the racing at the lightening quick Las Vegas Motor Speedway. Although labeled a "Cookie Cutter" track by some, LVMS has characteristics that make it like no other. From the vastly different corners at each end of the track, to what seems like a roller coaster of bumps through Turns One and Two. The combination of those left some setup gurus scratching their heads.
To no surprise, one driver not scratching his head was NASCAR iRacing.com Series World Championship competitor, and former winner, Kevin King.  Sim racing's answer to Wayne Newton, King dominated the 5725 SoF race, leading 63 of the 110 laps to bring home the victory, and top honors of the week with 365 points. Behind him was a very enticing top three, filled-out by our Division One points leaders. Jason Karlavige held a narrow margin over Jared Crawford entering the race, but that was reversed when Crawford edged-out Karlavige for second spot at LVMS. Crawford's 350 points were enough to propel him to the lead, by a mere six points.
Another big points week for the NiCAS, this time showing thirty-one drivers above 200 points. In a season stamped with outstanding participation, a total of 804 drivers took to the tricky mile and a half speedbowl. Connecticut's John Sanna could not get enough of the high speeds, as he participated in thirty-one races over the seven days of sim racing. Fifteen drivers raced fifteen or more times on the week, one of those being former Landon Cassill Qualifying Champion, Kenny Humpe. Just as in the LCQC, there was no slowing Humpe this week, as he wracked-up fourteen top fives and eight wins in Vegas. Nick Ottinger had the next highest win total with six, while eighteen drivers scored multiple wins.
As the season now surpasses the half way point, it is almost time to look at points, and start figuring in drop weeks. Crawford, Karlavige and former series champion Robert Hall seem to have set themselves apart from the rest of the field, breaking away from fourth place (third overall Class A license) Adam Gilliland. While there is still plenty of time to go, the leaders have broken away by over 500 points from twelfth place Jeremy Thornton, showing just how strong the top three drivers are.
Next week is time for the gloves to come off, and for the drivers to beat and bang as the series heads into Bristol Motor Speedway. The high banked half mile has provided some of the most rough and tumble racing on the service, and the intensity will only go up as the razor thin points battle heads to Thunder Valley. It will be interesting to see what racing groove prevails on the progressively banked racing surface, and which driver will be left standing among the twisted metal and beat-in quarter panels, next week, in Bristol.
---
You may also like...
---