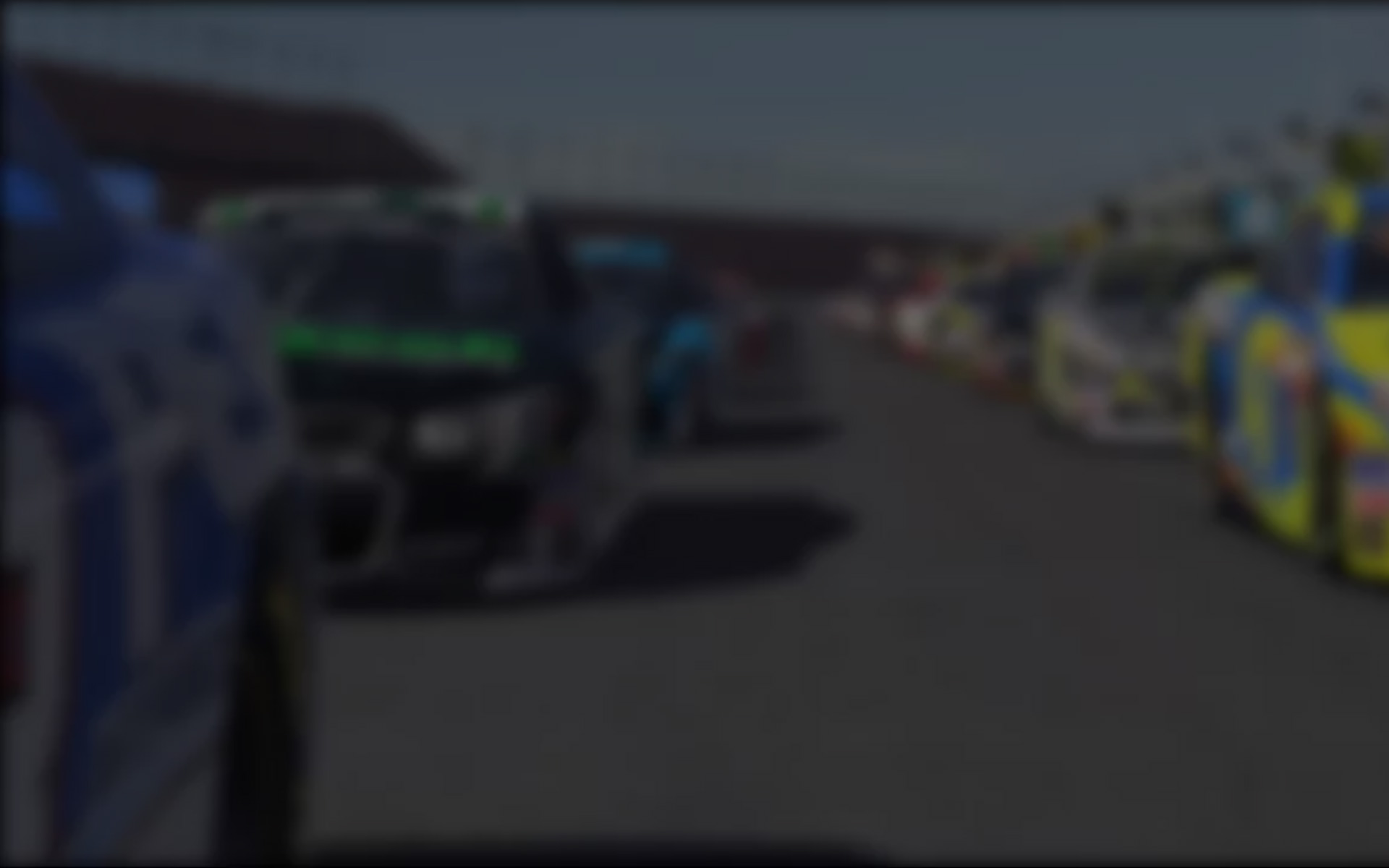 Auto Club Speedway, the latest oval to be added to the simulation, offered iRacing.com IndyCar Series a breath of fresh air last season as it ushered-in some of the highest strengths of field we had ever seen. A lot of teams prepared before the season started so they could be competitive at the track. I know my team had a setup together before the clocks turned for the new season to start. However, the weather conditions sent us back to the drawing board.
Depending which corner the wind most affects — and keeping in mind the asymmetry of Auto Club — one must determine the proper route to go with their setup. Turns One and Two are more representative of what we would find at an intermediate speedway, Homestead maybe. Meanwhile, Turns Three and Four were a bit flatter and were closer to those corners in Three and Four at Michigan International Speedway. Initially we started-out with a Michigan base, and with no weather issues to contend with, it was spectacular. Actually, we used this set in a league race and it was running a very dominant pace. However, last season we had to run a 1.5 mile trim setup to deal with the weather conditions. This gave us a solid handling car all the way around the track, but it did have a tendency to snap loose out of Turn Two if the wheel was cranked too far left. This was a compromise that had to be made due to how much the Michigan styled set pushed on in Turn Three because of the wind, we couldn't deal with a tight set in this weather. What I am trying to say is, depending on the weather conditions, you may need to choose your base accordingly.
"If you start in traffic you will want the extra downforce to be able to maneuver to the front."
For this guide, we are going to assume that iRacing will be putting us in some sort of weather that will make the Michigan-styled set not so ideal. So I would grab your Homestead base setup and start from there. For those who don't have a Homestead base setup, you might want to check out my article in which I give some detailed notes about my own set. You may want to consider taking that guide and using it for here as this guide will mostly consist of tweaks I will be making from my Homestead set to get it raceworthy for AutoClub.
The first change you want to do is setup your gear ratios properly. The gears should be ok for riding alone, but you will want one slightly longer gear for running in the draft. Next, I would trim away a bit of the underside wicker and side wicker heights to get some more straight away speed. The straights are a lot longer here than at Homestead so we can afford to take some downforce off the car. If you hit  the track now, versus when you had the higher aero settings, you will definitely feel the car washing around a bit more, but even still you will pick up an immense amount of time. If the weather settings are particularly peculiar this season, there are a few scenarios we can expect. The most obvious will be the wind forcing the sim-racers to be right into Turn Three and One. Wind patterns that we hope aren't as likely to happen will be wind that snaps the driver loose on the exit of Two.
If your car is tight into the corner, there are a few remedies. For a huge swing, you can take off the front anti-roll bar and give the car the grip it needs on entry while sacrificing a slight amount of exit to straight away speed. This could prove beneficial to keeping the handling of the car acceptable. A slight adjustment to the front wing angle could also be helpful for negotiating traffic and aerodynamic wash. I wouldn't recommend running minimal aero settings unless you are confident you can start on pole and dictate the terms of the race. If you start in traffic you will want the extra downforce to be able to maneuver to the front.
If your car starts breaking loose, we have a possible solution for that as well. At Kentucky a lot of drivers were battling snap oversteer on the exit of Turn Four. One solution to this problem was to soften the right rear spring rate and to raise the left rear spring rate a proportionate amount. On top of that, the right rear negative camber could be increased along with a slight amount of rear wing adjustment. However, one of the main contributors to this oversteer is the aerodynamic balance, usually when there has been too much of the horizontal wicker shaved off of the underside of the car. If the car is handling unfavorably, this is one area of the car that should be checked. So, some things for you to consider:
Cut back on wing angles, and some wicker heights, but always test the effects in traffic
Aim for comfortability
If the car is pushing look for mechanical quick fixes
If the car is snapping loose take some cross weight away by softening the right rear and stiffening the left rear.
If the car is sliding loose take a look at your aero settings and consider raising them.
If you have any questions, do not hesitate to send me a private message on the iRacing.com forums. Also, look for some hosted sessions that will be advertised in the Dallara subforum. This will be your opportunity to get one-on-one tutoring.
---
You may also like...
---