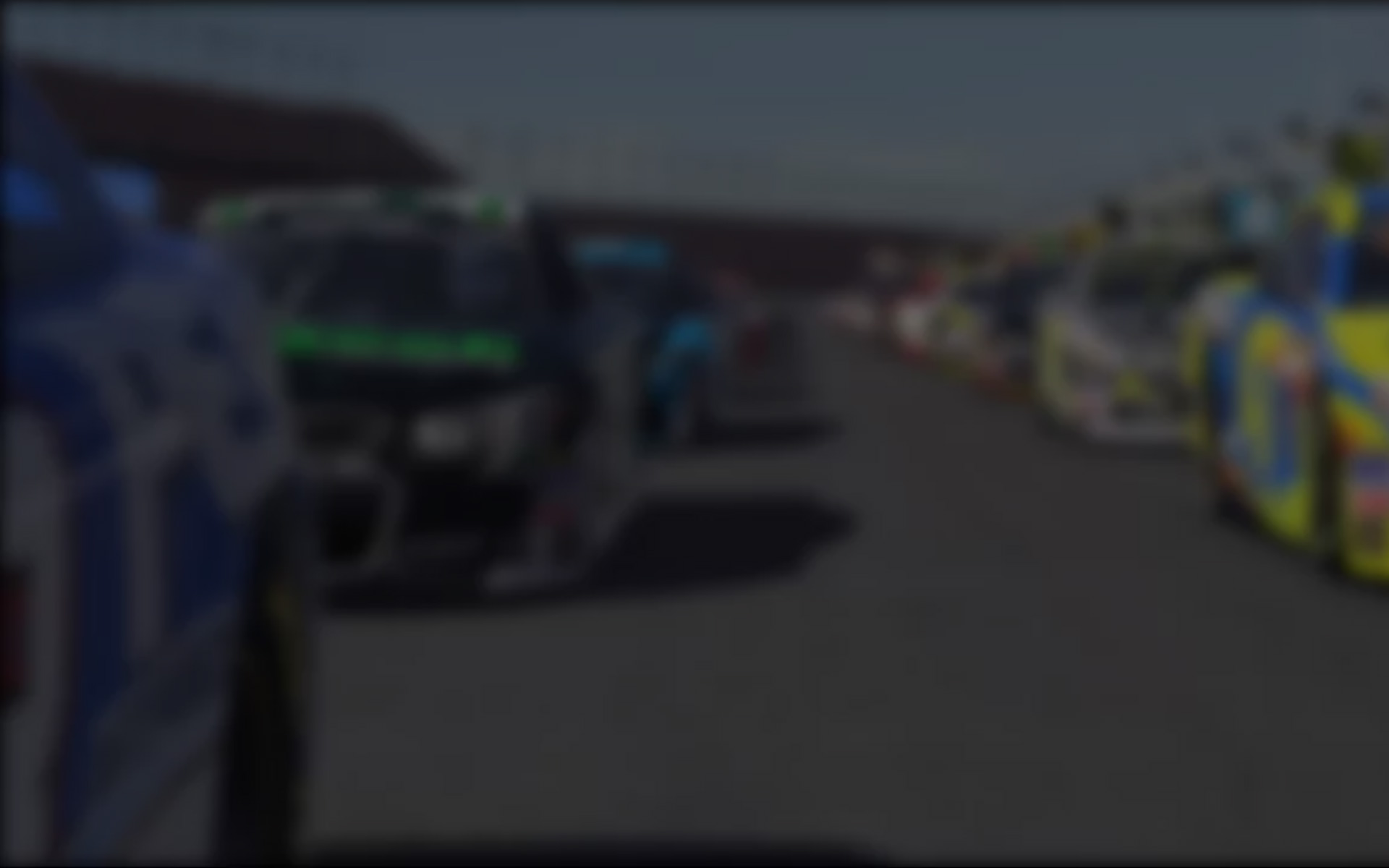 Week Ten of the NASCAR iRacing.com Class C Series brought sim racers from all around the globe to Martinsville Speedway for 110 laps of hard-nosed short track racing. The 0.526-mile speedway saw 452 online racers take the green flag for at least one race during the week, each looking for a chance to visit victory lane and be showered with virtual champagne.
Kollin Keister (Atlantic) put on a driving expedition during the week's high Strength of Field. He led all 110 of the race's laps and took the checkered flag by 7.431 seconds over Steven Eszenyi (Connecticut). Chris Crosby (Carolina) started from outside of the front row and ended the event in the third position 15.661 seconds behind Keister. California native Stephen Moore drove his No. 4 Silverado from the eighth starting position up into the top five to a solid fourth place finish and rounding out the top five in the 3353 SoF was Tom Moustakas (New York).
With the dominating victory in the week's top SoF event, Keister netted a solid 205 championship points. Keister made two starts during the week, winning each in dominating fashion, leading 208 out of a possible 220 laps during the week. Second place man Eszenyi made four starts during the week, winning two times, and earning 186 points. Larry Scott Jr (Mid-South) continued the two win streak atop the standings as he also won the two events he started during the week, earning 184 points in the process. Chris Mathis (Mid-South) and Crosby fill the remaining spots in the top five, earning 169 and 167 points respectively.
To go along with his SoF win, Keister put himself on top of the qualifying chart for the week as well with a time of 19.472 seconds, just two thousandths of a second faster than second place qualifier Randy Hockaday (Carolina). Crosby also continued a good week into qualifying as he put down the third fastest lap of the week with a time of 19.486. Eszenyi and Justin Douglas (Northwest) complete the remainder of the top five, each with times in the 19.5 second bracket.
With just two weeks remaining in Season One, Eszenyi holds a 42 point lead over Keith Elliott (Western Canada). Rob Pendleton (Midwest) sits in the third position, 46 points behind Eszenyi. Joshua Hanner (Carolina) and Carl Taylor (Mid-South) are each within striking distance (72 and 77 points behind) heading into Rockingham next week, but they will need some luck on their side if they look to make a charge for the championship.
Next week, the NiCCS heads to Rockingham Speedway. The Rock is notoriously known around both the sim racing world and the real racing world as one of the toughest tracks to master, which will make for an interesting time as some of the top drivers try to negotiate the bumpy turns.
---
You may also like...
---