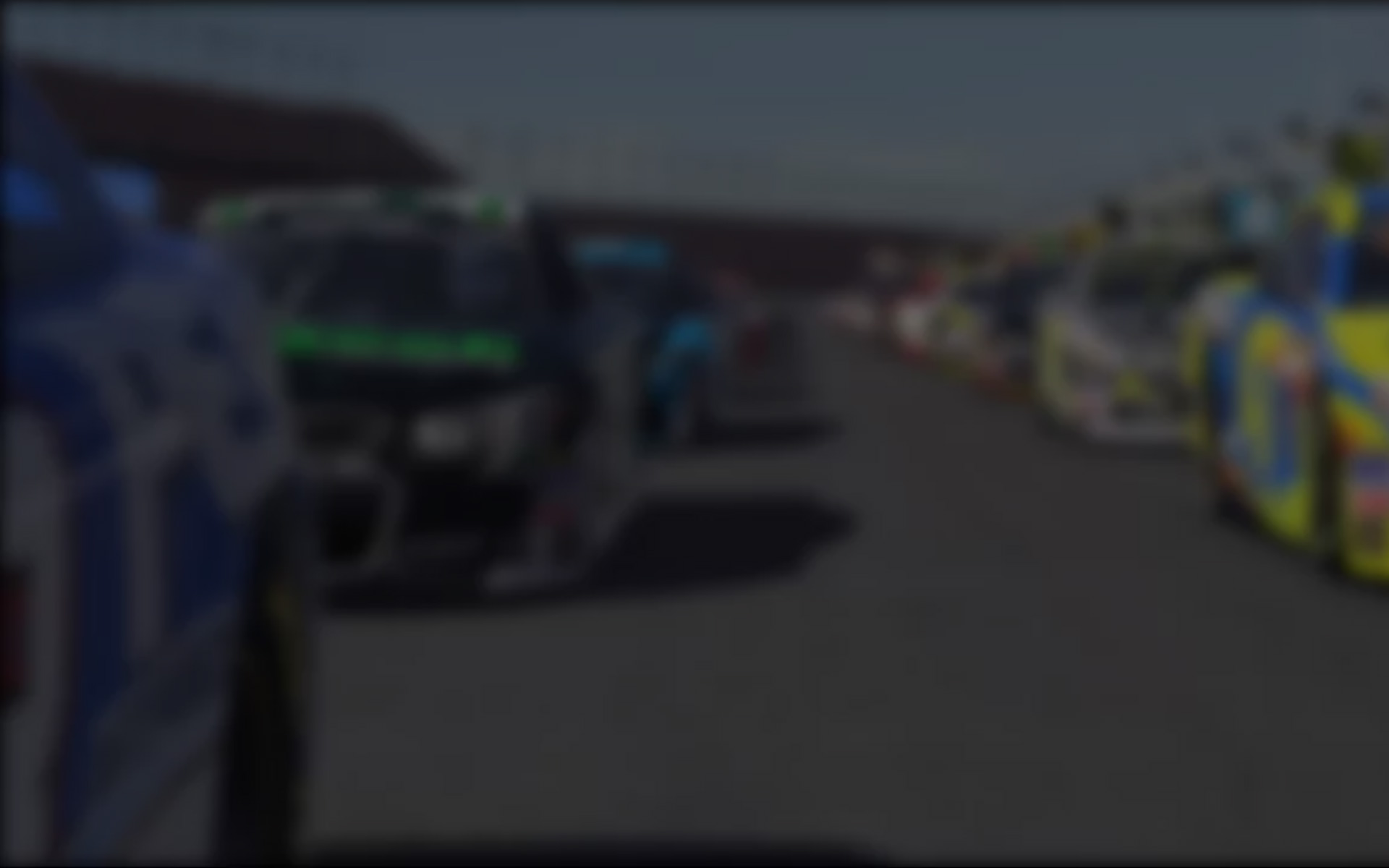 Vinnie Sansone has been running away with the iRacing Silver Crown Cup since the halfway point of the season on the virtual plains of Kansas. After three SOF sim races, he has taken his 'Crown to victory lane all three times. However, as the series sped into the Last Great Colosseum, second place Thomas Wargula was looking to stamp his ticket to victory lane and overtake Sansone in the points lead.
Wargula was off to a great start in Thursday's sim race, claiming the pole position over Eric Aumont. Thomas held his lead strong until Jeffery Mays made the overtake on lap 24, and secured his lead for over 70 laps of sim racing.
The first yellow flag of the night flew when the 17 machine of William Tahran made heavy contact with the wall, leading to his finish in dead last, 85 laps down. The sim race on Thursday featured a mild, not wild 30 laps of caution for a track as hectic as Bristol Motor Speedway, forcing  the Pace Car had to catch the leader six times.
Sansone had a dismal starting position, as he took the grid in 12th. The only logical way for him to go was up; which he did. As the field crossed the quarter-distance mark, Vinnie found himself up into the sixth position, hunting down the #7 'Crown of Brett Waldrep. However, after catching Waldrep, a small piece of debris would turn Sansone's comeback race into a disaster.
On Lap 27, a stray cone found its way onto the racing grove in Turn 2. Sansone ran over the cone, giving his 'Crown mild front end damage. This would cause Sansone to give up his third place position during the caution on Lap 36. The yellow flag flew for Ryan Steele losing control in front of Vinnie, bringing out the third yellow of the evening. Sansone found this as an opportunity to repair his damage, dropping him to 16th position.
The driver of the #1 machine wanted to prove he earned that title, as he wasted no time to reclaim his lost ground. Only 15 laps after the caution was lifted, he raced his way into seventh.
Back up front, Mays was in a race of his own, as he did not look back from challengers Wargula, George Hagon and Waldrep. Brett, George and Thomas were fighting it out for second, and all the while, Mays was slowly slipping away.
After a caution on Lap 54, the green flag waved again on Lap 58. Mays sped away with the lead, leaving George and Brett to settle their differences for second. Out of Turn 2, Hagon ran his 'Crown a bit wide, and his tires lost grip. As he attempted to save it, he spun, collecting seven cars including those of  Sansone,  Brian Elmore, Robert Reynolds, Ryan Steele and Steven Hunter.All drivers were able to repair their 'Crowns, and resumed their fight back into the Colosseum.
With a beaten and battered Silver Crown, Sansone was now inching his way back into the lead pack. By Lap 70, he moved into fourth position, and was hunting down Waldrep. Eight laps later Vinnie completed the pass on Waldrep after a powerful move to his outside.
Only 20 laps remained in the 100 lap sim race, and Sansone was going to stop at nothing to complete one of the greatest comebacks in the annals of iRacing. Wargula was all over Mays, aiding Sansone in his efforts to catch the two leaders. However, at a track so narrow and hectic, it is night and day between catching and passing another driver.
With 12 laps to go, Sansone latched-on to Wargula and the hunt for the race win. Just 30 laps ago, Vinnie was involved in "The Big One" and was praying for a top five finish, while Wargula hoped for a big gain in the points standings. Now, after a late race caution, the field was smacked back together for a six lap shootout.
As Mays "Dropped the hammer" on the restart, Sansone cleared Wargula and set sights set on Mays, who had led every lap since 24. With just two laps to go, Sansone was right behind Jeffery's #2 'Crown, and was looking to make the late race move to secure a fourth straight victory.
As Vinnie and Jeffery took the white flag, Sansone was leading by a hair on the high side. Neither driver wanted to give an inch, but Sansone gained one. Rounding Turn Four for the final time, he stole the victory from Mays by leading only two laps of the 100 laps.
As the series concludes its short track brawl at Bristol, Sansone heads to Kentucky this week looking to extend his four race winning streak. Sansone will also be looking to extend his points lead, while Wargula will be looking to gain as much ground as he can before the series finale in Indy.
---
You may also like...
---