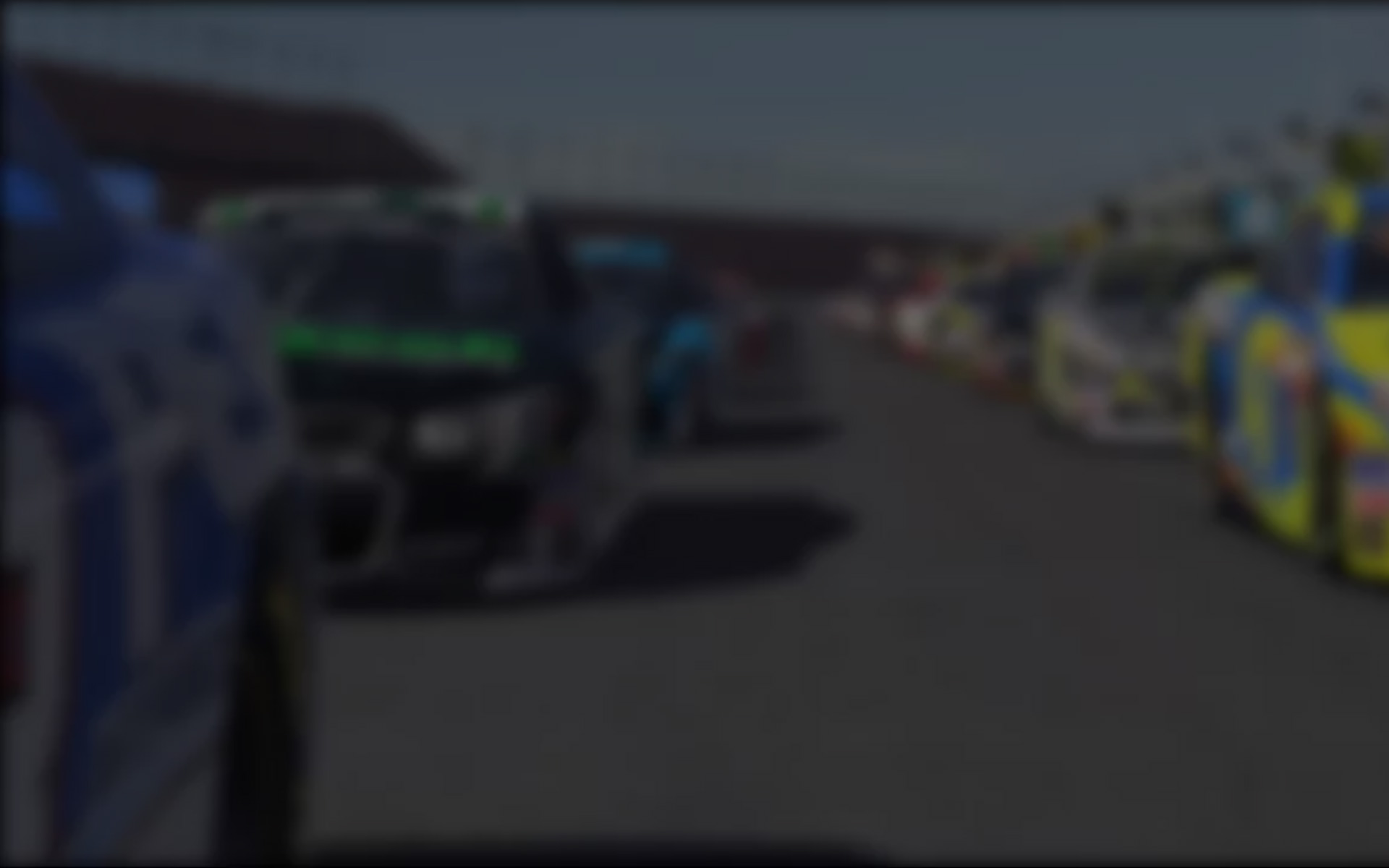 Sprint Cup or NiSWC, Formula One or iGPSWC, Daytona or Indianapolis, Suzuka or Stratford, online and real world races are won and lost in the pits.  The First Annual Pit Entry Challenge Presented by Simplex Media Solutions will pit 200 iRacers against one another to determine who is the best getting on — and off — pit road.
The concept is simple: In the first round of qualifying (August 20-25), competitors will be given two laps in a fixed setup Class A Impala at Charlotte Motor Speedway.  Each driver will take the green flag on their qualifying run and pit (while obeying the in-game 45 MPH speed limit) the first time by.  Drivers are not required to stop, take on fuel or tires; they just drive through the pits, merge wherever they'd like and complete their run by coming back around to the line. Competitors will complete their first lap in pit lane, and if they don't speed, the game will record a lap time. They will finish their second lap by crossing the start/finish line on track, with the 40 fastest drivers going through to the Final Round Qualifying session on August 26.
The Final Round Qualifying session features a couple of twists compared to the First Round.  For example, drivers will be required to do a stop and go inside the very first pit box on pit road.  Exiting the pits, drivers are required to stay on the apron until they're allowed to merge on the backstretch.
Prizes will be based on a raffle, with the top prize of $100 — $50 in iRacing credits and $50 in USD.   Second prize is $50 in iRacing credits while five more raffle-winners will receive $20 in iRacing credits.  In addition, five people whose names are drawn at random from each First Round Qualifying session will receive a FREE paint scheme, done by CS Designs!
As noted, the competition is strictly limited to 200 iRacers.  Entries will be accepted on a first come, first served basis.
Click here for more information or to enter The First Annual Pit Entry Challenge Presented by Simplex Media Solutions.
---
You may also like...
---