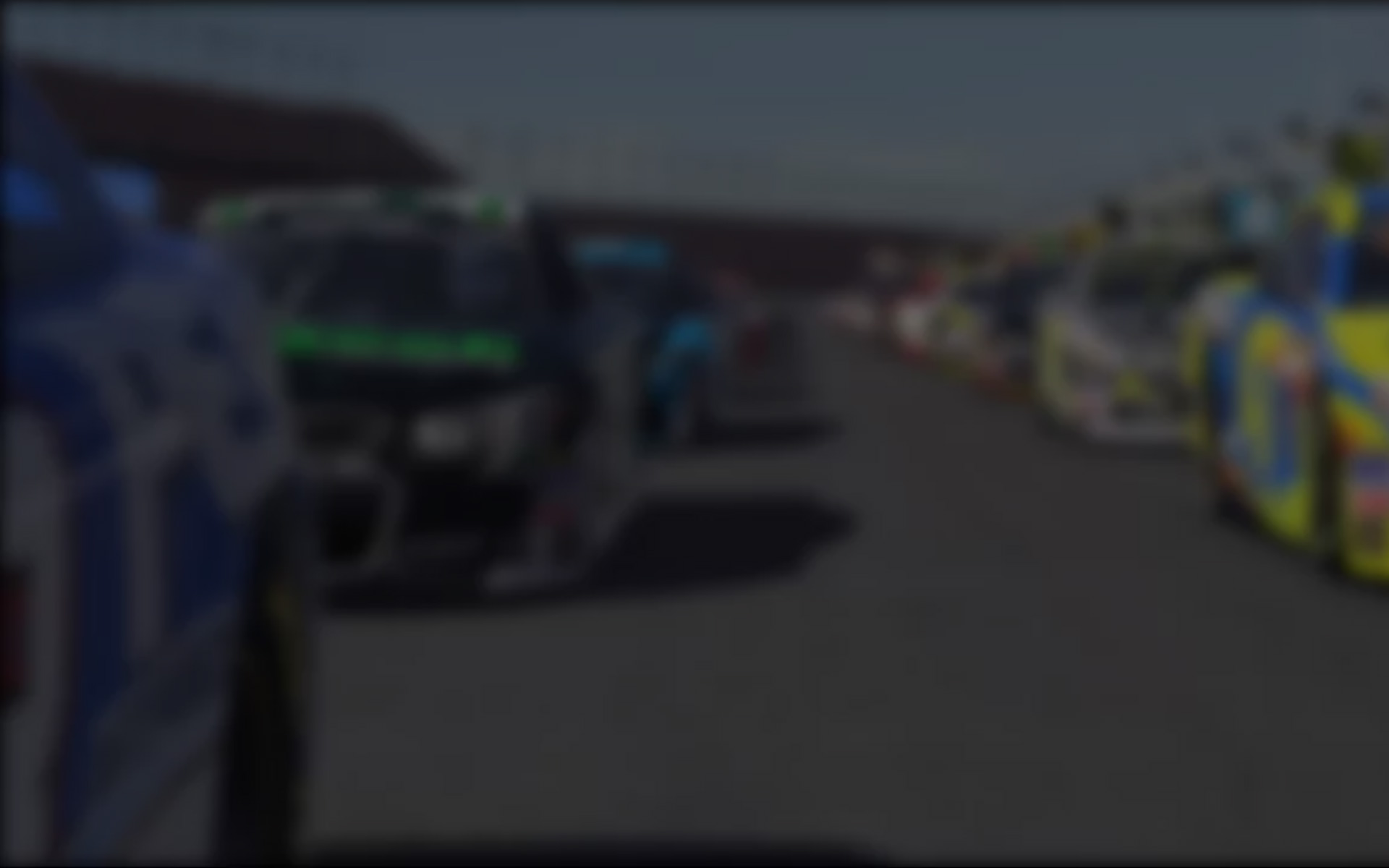 September 21st, 2016 by James Krahula
The Premier Racing League Coastal Safety Auditors Grand National Series Chase field is finally set to begin after the postponement of the Iowa race earlier this year. The New England 100 was originally scheduled to be the first race of the Round of 12 instead played host to the final regular season race. Moonlighter Dan Murray was not eligible for the post-season but still enjoyed his victory all the same, leading the final 25 laps in the event on Monday night after a two tire strategy call.
The rest of the top five consisted of simracers locked-in to the post season already with wins. Brian Yaczik fought hard but in the end had nothing for the #5 of Murray and had to settle for a second place effort. Jeff Ward would win the Savage Spinners pole and lead the most laps while battling James Krahula all night. Krahula would edge Ward for the third position at the end followed by Pierre Daigle in fifth.
One driver who was hoping for a win tonight was Jeff Rhyne. Rhyne could only advance to the Chase with a win and found himself as high as third at one point but would have to settle for a ninth place finish after his car suffered damage. Joe Hassert would wind-up claiming the last Chase position and will join Don Runkle Jr, Jody Green, Tommy Rhyne, Woodrow Mahan, Paul Pepper, Brian Mellendorf, Jake Wright and the others to fight for the simracing championship.
The Coastal Safety Auditors Grand National Series heads to Dover next week for the Delaware 100 and race #1 of the Round of 12 on September 26th. For more information on the Premier Racing League please visit www.PremierRacingLeague@gmail.com or at www.facebook.com/PremierRacingLeague.
---
You may also like...
---