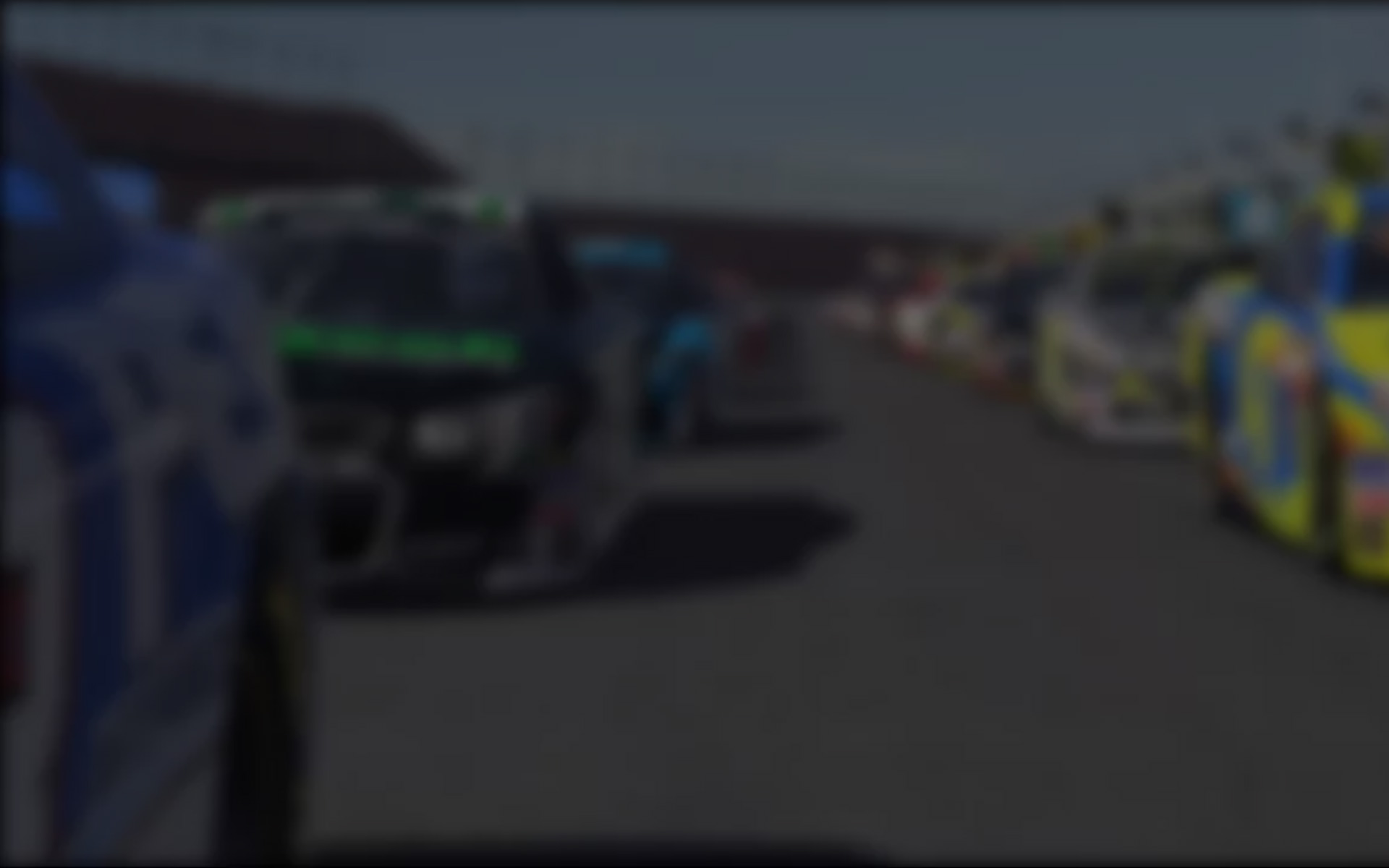 The lack of excuses!
When I look at the lap records for a given track, I am usually in the top quarter, quite often in the top ten percent. Yet the gap to the top drivers seems positively cavernous and, quite simply, unachievable, even if I sold the wife and kids and devoted the remainder of my life to sim racing!
I am prompted to write this article having just set a personal best at Watkins Glen Boot in the Skippy. Suitably encouraged, I decided to look up the fast times and was dismayed to see Luke McLean heading the time sheets, more than two seconds faster. Now two seconds seems an eternity in top-class race series in identical cars. Think of Luca Badoer, two seconds off team mate Kimi Raikkonen's pace in last year's F1 Ferrari, and you get the idea.
Yet to add some perspective, Badoer was the 1992 F3000 champion, beating F1 winners David Coulthard, Rubens Barrichello and Olivier Panis in doing so. He may not have been true F1 world class material, but his career was pretty unkind to him and his big chance was probably doomed to be a very public failure. Even Badoer's replacement Giancarlo Fisichella hardly shined, which suggests seat time in the F60 may have been a real issue. For Badoer to have achieved what he did is significant.
This example does help to add some perspective though; if an F3000 champion is as far off the pace of the world class drivers as I am off the pace of the world class sim racers, then maybe those of us staring glumly at the time sheets should take some encouragement.
As we move down the classes, the gaps between drivers becomes much greater. An SCCA Spec Racer qualifying session can see the grid separated by up to ten seconds from front to back, evenly spread too. In spite of the name, all Spec Racers aren't equal. Cars with old engines and used tires will be at a disadvantage, and, of course, some drivers can afford to risk repairs more than others. There will always be some rationale for grid placement beyond simple talent.
In sim racing, we may look at our racing equipment as an explanation, and of course some wheels and pedals, or other controllers, are a liability. However, many of the world's best sim racers run with very standard equipment. Paying for top end equipment can increase the enjoyment, but it isn't a prerequisite for being at the front of the grid as it is in many real-world series.
Instead, talent and practice are the key requirements to be a top sim racer, and it seems the more talented need less practice. For an England Club race at Sebring, we were joined by Pro Series champion Richard Towler in the Skip Barber car. Richard hadn't driven the Skippy for ages and never at Sebring. We all watched as he put in his practice times, enthralled to see we were competitive with him for the first two laps. Then he lit up the time sheet, and we all shook our heads!
Accepting that people are more talented than we are is tough, and it rather goes against the make-up of a racer, but equally we shouldn't beat ourselves up about it. We don't have the excuses that some real-world race drivers have, but if we recognise that the Huttus, Towlers and McLeans of the online racing world are at the very highest level, we can gain some perspective of our own performance and enjoy our personal achievements all the more.
---
You may also like...
---