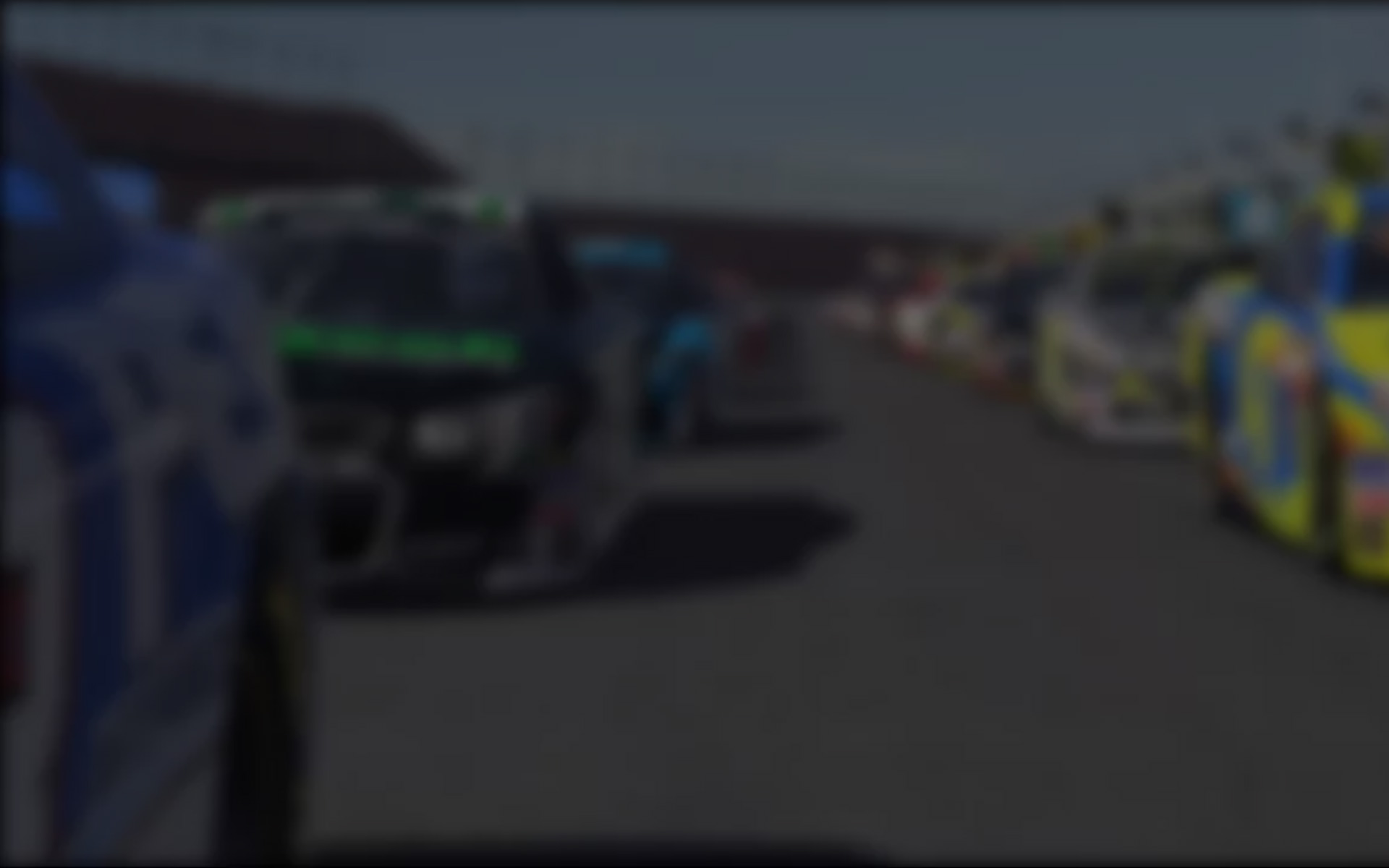 We hear it very often how expensive racing is.  It's said that, "If you want to make a small fortune in racing, start with a big one."  It's true that if you want to make your car go really fast, you'll have to sink some money into it.  But what if you don't actually own the car (or kart) that you're driving?  Will it really be that expensive, and can you get the fun of highly-competitive racing for a fraction of the cost?  This summer, I took the opportunity to find out the answers to all of this, and signed up for the GoPro Motorplex's Summer Rental League powered by Sunoco, and it was quite the experience.  And yes, I did take a few moments to compare it to iRacing and how much will transfer into real world racing.
The GoPro Motorplex opened in 2012 as the "Mooresville Motorplex."  A state-of-the-art karting facility located in North Carolina, the Motorplex is intended to bring a world-class karting facility to the Charlotte area.  The layout, based on the now defunct Kartdromo Parma in Italy, brings a European-style karting experience to an area that is typically known for turning left all the time.  The facility is well known for its rental karts, but also plays host to many championship karting events from the WKA, USPKS, TaG, and Rotax, along with NASCAR exhibition races, an in-house karting championship, and even an Enduro series.  I participated in absolutely none of that, instead taking part in their Summer Rental Kart league, a 5-week series using the track's own rental karts, the Sodi RT8.
When people think about karting, it's likely not going to be a mental image of the RT8.  While the karts you usually see in print ads and television are the low-slung, lightweight, rocket ships that got most Formula 1 stars going in their racing careers, the RT8 is none of those things.  It's heavy, doesn't have a lot of power, and sits a little higher off the ground than its "professional" counterpart.  In essence, it's like comparing a stock car to a Grand Prix car.  It will still get up and go, topping out over 55mph in the fastest sections of the course, and it's very likely that you're pulling 1g inmost of the turns — if not more.  However, it does have what amount to fenders, which means you're going to get knocked around a bunch.
The series started on June 4th.  I had last competed in a race (also, the only other time I'd competed in a race) exactly one year before, on June 3, 2013.  However, I knew that was a one-off race that I had bought my Dad for Father's day, so I didn't put much effort into it.  This was different. I was there to race, learn some things, and maybe get a prize or two.  (Spoiler alert:  I didn't get any prizes)  I showed up carrying only my helmet and my GoPro camera, the true "rookie" in every sense of the word.  I raced in the Light division, which has a minimum driver weight of 175lb with all equipment.  Soaking wet, I weigh about 155lb, which means I had to find 20lb of lead plate ballast to run with.  I went out for qualifying and clicked off a lap that was good enough for 16th place.  Out of twenty.  Here's where I point out that I can't hotlap at all, so all of my qualifying sessions were pretty terrible.
Each night consisted of an 8-minute qualifying session followed by three 10-lap races.  I discovered very quickly that fatigue would play into these races in a big way.  I ran as hard as I could for the first two races, and by the halfway point of the third race, my back had given out and I could no longer sit up in the kart.  I also had blisters forming on my hands, so it was almost impossible to keep pace anymore and my lap times tumbled.  I said I had to learn, right?  I definitely learned a bunch from that night.  I went home and immediately ordered a set of karting gloves for the next week and got my friend, ARCA driver Justin Boston, to help me out with some exercises to keep me from collapsing through these races.  I also had to find a way to find a way to strengthen up my neck, which had started to go out during the last few laps.  Call me a wimp all you want, I've described myself as "scrawny" on many occasions, but everyone I talked to said karting is very physical, and I figured that out the hard way.
I went into Week 2 with a simple plan:  Just a few hotlaps in qualifying, then chill out until they wave the checkered for that session.  It worked, and I went into the first race and didn't feel worn out already.  At the end of the night, I was a little sore from being knocked around on track, but I could have easily gone out and run a fourth race.  Progress!
The final three weeks were when I could finally start trying to race.  I had a set of gloves, I was regularly working-out to keep from falling over in the middle of a race, and I had put a black strip across the top of my visor to keep the sun out of my eyes since most of our races took place right at sunset.  Many of the drivers I was competing against were people I saw the night before at the Summer Shootout Legends races at Charlotte Motor Speedway.  Some were Legends drivers, some were mechanics, but everyone was wicked fast.  They were also incredibly aggressive.  Not in a bad way, but I had to quickly drop the "Gentleman Racer" attitude I used for the first two weeks to keep from getting destroyed on starts and freight-trained through slower corners.  On the first race of the third week, I broke into the top-10 for the first time.  I was running in seventh place with two laps to go when I learned my last lesson from the summer:  DON'T LOOK BEHIND YOU.  I was going down the backstretch with another driver right behind me, and right before I turned into the Turn 4 sweeper I checked beside me to see where he was.  In doing that, I missed the corner entry by just a tiny margin and washed off of the racing line, opening up the door for not just the driver behind me, but four of his good friends.  I was kicking myself for a week, plus I had to listen to everyone say, "How can you go forward if you're looking behind you?"
Through the last three weeks, I slowly began to run quicker and quicker laps (not in qualifying, there's no hope for me there), and finishing closer to the front.  I went from passing one or two cars in a race to passing five or six in a race.  In the last night of racing, I actually went from dead last (20th) after a crash up to 12th in just five laps.  In some races, I just maintained position and avoided most of the drama.  In others, I was able to put to use some of the things I'd learned, racing wheel-to-wheel with Chad Hackenbracht and Gil Martin's son, Ford Martin.  In the end, I finished 13th in points of the 40 drivers who scored points and had a best finish of 11th place.  As far as lap times, I was able to shave a full second off of the time I could run around the 0.7-mile track.
So, I obviously had a blast running in this series, but was it affordable?  Here's the list of things I purchased/paid for to run in this series:
-5-week Registration:  $350
-Bell Visor Strip:  $15
-Alpinestars Tech 1-K Gloves:  $60
Grand total:  $425.  Considering the gloves and visor strip aren't absolutely necessary, I only needed to pay $350 for the entire thing (Only $75 for an individual week), and that seems more than affordable for 15 points-paying races.  Even my helmet wasn't necessary, as GoPro Motorplex has rental helmets on site.  I didn't have a tire bill, I didn't have to pay to repair anything; all I had to do was get to the track and that was it.  Oh yeah, there were some pretty awesome prizes, too.  Like a free race at the track, Sunoco gift cards, even a GoPro Hero 3 Black Edition.  Someone also got a test day in a professional kart…I'm pretty jealous of whoever that was.
"I'm sure many wonder how much I could take from a racing simulator into real world, and the truth is that I could take quite a lot from it."
Since this is iRacing News, I'm sure many wonder how much I could take from a racing simulator into real world, and the truth is that I could take quite a lot from it.  The concepts and techniques that you can learn from racing on a computer simulator like braking techniques, racing lines and even setting someone up for a pass can be learned from the iRacing software.  The only major difference is pretty obvious:  It's way more physically demanding to do it for real.  In most of the early races, it was not that I didn't have the ability to catch someone or pass them, but it was more that I didn't have the stamina to keep up with them.  It's not like a simple Sunday drive at all.  Helmets get very heavy when you turn at high speed and put a lot of strain on your neck.  You can get knocked around a lot from other drivers, curbs, or even the insanely uncomfortable rumble strips on corner exits.  If you're not doing this on a regular basis, it will take a toll on you in some way . . . and I went into the series cold.  I've never had anybody tell me that they weren't a little sore the day after karting.  Suddenly the carbon fiber helmets, custom molded seats, and stringent workout routines for racing drivers make a whole lot of sense.
Today, as I'm writing this, is the day after the last race of the Summer League.  I've already registered for the full Fall League and have new equipment arriving tomorrow.  I've got a new set of gloves coming which, I hope, fit a little bit better, as well as a rib protector that everyone else had.  Between now and then, I'll head back to the track a few times to test out the new equipment, possibly some different racing lines, and generally keep myself in the rhythm of running these big, heavy karts.  Plus I have to stay in shape for "GFR Day" at the Motorplex in October, but we'll talk about that later.
You can find rental karting facilities such as the GoPro Motorplex all over the USA, both indoor and outdoor, and most all of them offer some kind of league racing format.  If you want to get into racing but don't have the deep pockets to run your own stuff, this is definitely the way to do it.  It's very inexpensive and well worth the money.  And the best part?  You need absolutely nothing to get started.  So what are you waiting for?  Find your local kart track and get signed up.  If you live in the Charlotte area, go get signed up for the Fall League right now.  I'll see you there!
Editor's Note: For another take on how to go "real" racing on a budget, check out Paul Slavonik's article on the Chump Car World Series.
---
You may also like...
---