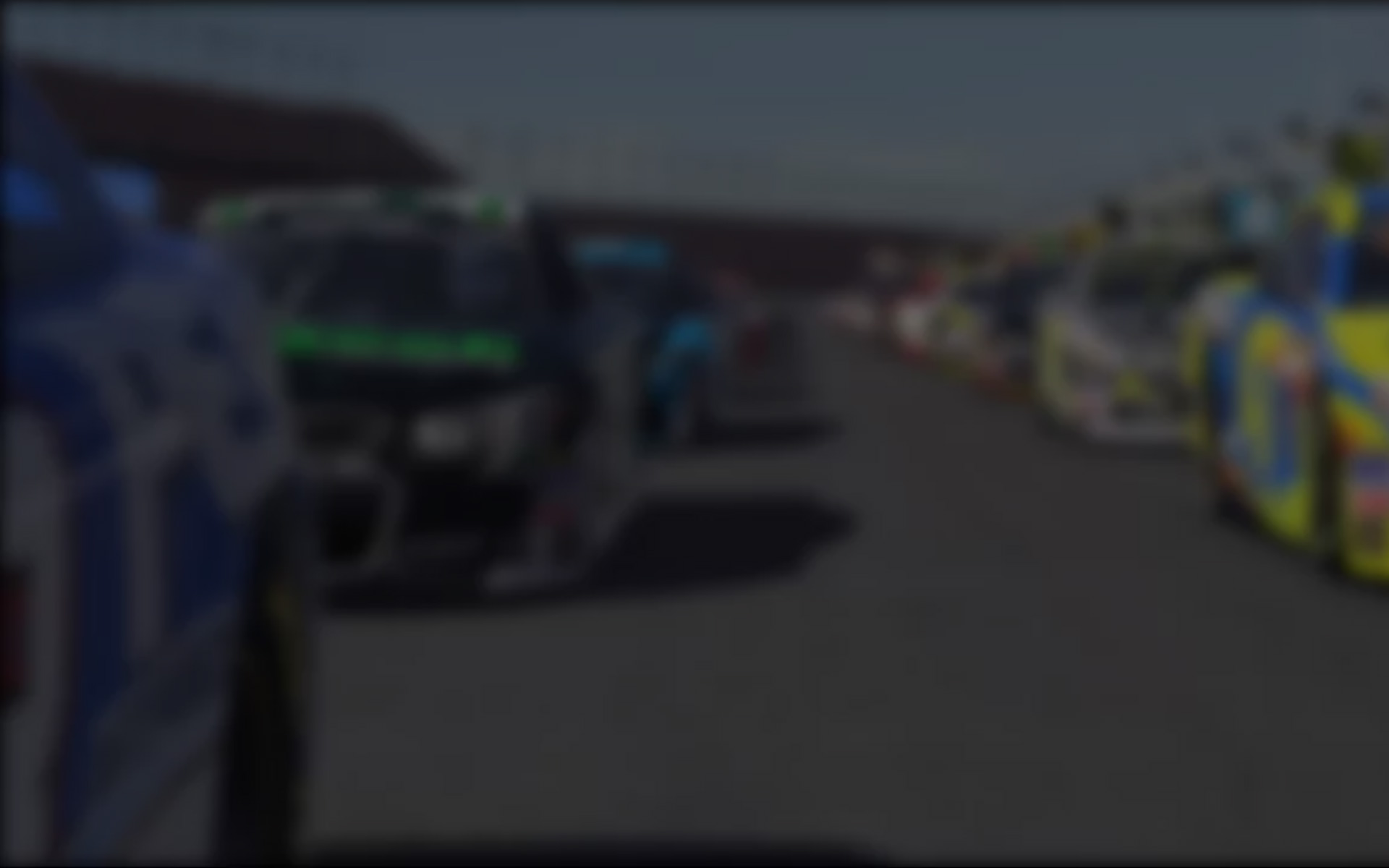 I managed to get some testing in before this event and felt pretty confident in my consistency before the race. It turned out my confidence was not misplaced as I had a really fun time in the Historic British Grand Prix at Silverstone using the Lotus 79 1978 Formula One machine.
I had ran a qualifying session and set a 1:31.015. Even though I had managed a 1:29 in testing with low fuel I figured I would stay with my time as that's closer to my what my race pace would be.
I joined the race server at the scheduled time and after running a little in warm-up I sat relaxing before the race start. I was really, really excited and knew I had a good chance to finish well: So excited that when the lights lit up, I completely forgot what I was doing and shifted into first gear. A jump start was really not what I needed!
I got a good start (after my jump start) and when I pulled into the pit lane to serve my black flag penalty was still holding eighth-place. When I came out of the pits to start Lap Two I was last, but crossed the line to end the lap in 22nd.
On Lap Four I moved into 21st, then on Lap Six overtook Dave Jinks to take 20th-place. One lap later I passed Alain Lefebvre on Hangar Straight and on Lap Eight took Jim Wallen for 18th.
I moved into 15th-place on Lap Nine after Adam Edwards and Omri Galili ran off track, while William Kabela gave way to me.
A lap later I was struggling to cleanly pass Olivier Raunier, and while I did eventually pass him David Osborne ran off the circuit, gifting me 12th-place ending Lap 11.
By Lap 30 some others in the race started to pit. I was running in a comfortable eighth-place, having moved here due to the gradual demise of those ahead of me. I honestly believed the last half of the race would follow a similar pattern and thought I'd be in with a really good chance of a podium. After all, I had no intention of pitting!
On Lap 42 while running in seventh-place William Kabela let me by as I came up to lap him. I always like to thank people by typing "ty" (which means "Thank You") and ending the lap was doing just that when I ran straight off the track! I lost a bunch of time to eighth-place Lasse Ryhanen and suffered my only incident point of the race so far as I recovered… Shortly into Lap 43 I let the faster Ryhanen by, but rued the time I'd lost myself with that mistake!
Things remained quite static for the rest of the race. My only real scare came on Lap 45 when I was trying (and struggling) to lap Olivier Raunier and a car in front of us spun. I finished out the race in eighth-place and with only that one incident point. My fastest lap came on Lap 50 which I find very interesting because it was on Lap 52 that I noticed the grip level suddenly plummet in a way that forced me to adapt my driving style to suit.
If I roughly estimate the time I lost due to the jump start and the off track excursion I still think I would have finished eighth anyway, maybe seventh if I was really lucky. I can't say I'm upset in the slightest at the result, a gain of 0.63 in safety rating is nothing to be sniffed at! The race was terrific fun and I really like it when I've had the time to put in so I at least know how to keep the car on the race track. Nothing makes more of a difference to my performance than time on the track.
So not only does this race spell out the dangers of being over-excited, it also clearly shows the dangers of 'text chatting' and driving. It's also pretty amusing that when I crossed the line to finish I had enough fuel for another 44 laps.  I'd forgotten to check how much fuel I'd need and started full!  So… 100 laps next time?
---
You may also like...
---