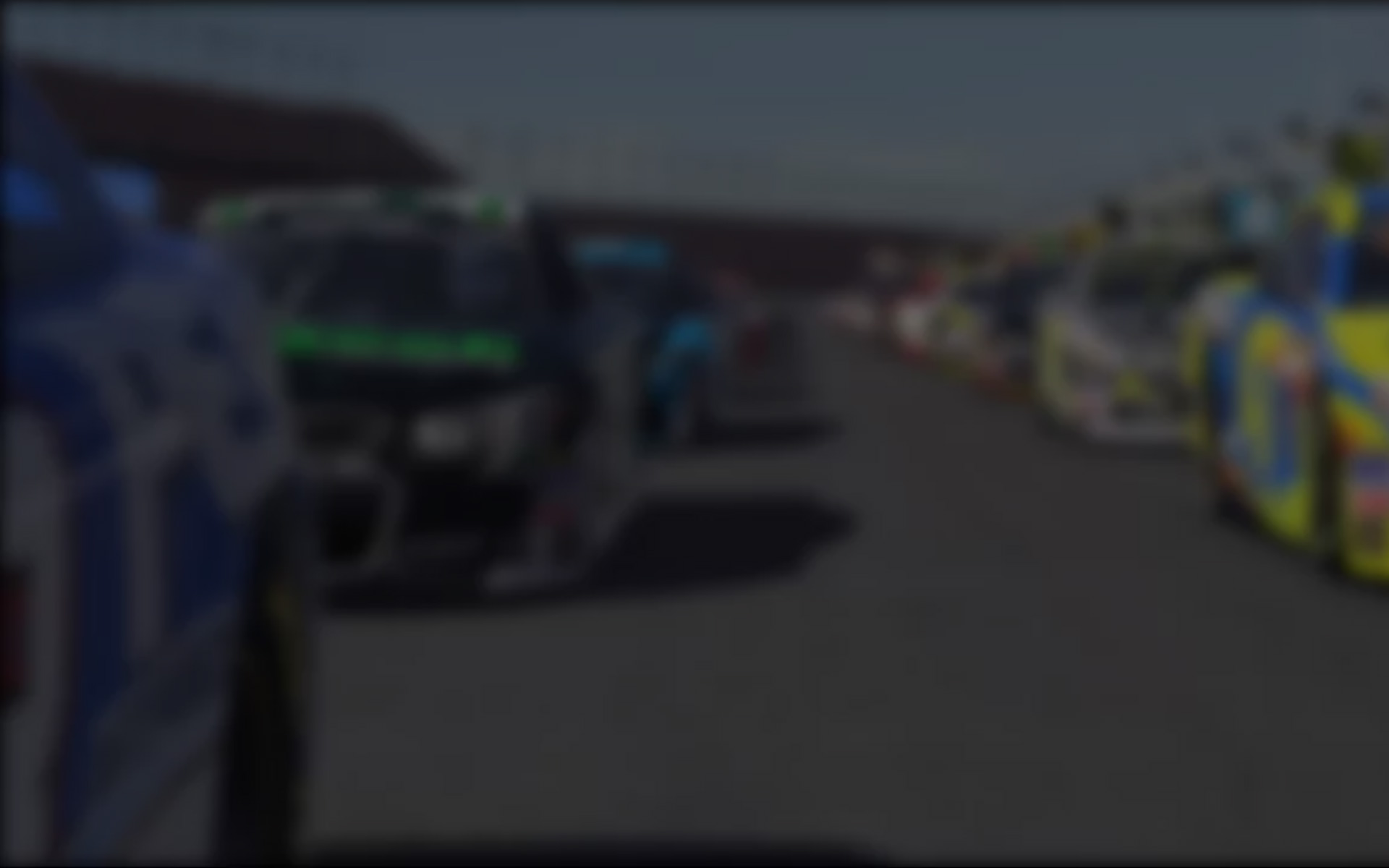 September 25th, 2010 by DavidP
Rex Hall is a man who thinks big.  How big?  Consider the size of the sign he installed above the home of his RaceSimCentre in Melbourne, Australia: 14 metres by 3 metres (that's roughly 50 x 10 feet to us in America).
Hall has equally big plans for RaceSimCentre.  He opened his doors for business in August, featuring four Gamers Cockpit Chassis equipped with Logitech G27 wheels, CST pedals, 46" plasma screens and (of course) iRacing.com software.  If all goes well, he plans to install four more chassis by the end of 2010.
A long-time sim racer, Hall was introduced to iRacing a few years ago only to take a leave of absence from his hobby to attend to his first career of building and selling computers.  When he had time to returned to sim racing, he did it with a purpose.
"I thought to myself 'I'd love to introduce more people to the world of iRacing and if I'm going to do this it's going to compliment my business," says Hall.  "Obviously both businesses complement each other; they run out of the same place.  I knew the Ford Falcon V8 and Phillip Island were coming on iRacing and iRacing already had the servers set up in Australia.
I could see this is a company looking to do business in Australia.  So I thought, 'How can I jump on board?  This was the logical conclusion."
"This" is the RaceSimCentre, which enables anyone to give iRacing a try – free of charge – for fifteen minutes, before turning-on the proverbial meter.  Hall is betting that's all it will take to get them "hooked" on sim racing.  Although he realizes iRacing may not be for everyone, he is certain iRacing and the Race SimCentre are a perfect match.
"I've been doing this (his computer business) for six years now and I thought, hang-on let's do something niche" he says.  "I could have Dirt2 on, and I could have r-Factor and I could have every other driving game under the sun.  But apart from having the top of the line cockpit and steering wheel in front of them, people could do that at home on their Playstation or X-Box.  We don't want to dumb-down the experience and iRacing gives us that.  You can't turn-off the damage, you can reset the car, of course – it is a simulator after all.  But it's not an arcade game, and that's why we give people the 15 minutes for free.
"A lot of people come along and say 'I've done every GT game out there.  I'm awesome.'  And they have to unlearn everything they've learned.  They have to pick the correct racing line, they have to be careful going over curbs . . .
"Some of them are just laughing their heads off saying 'This is so awesome!'  Others are saying 'Oh, %#*@!  This is hard!' And the rest have their heads down, getting into it trying to get a fast lap  . . . or trying not to crash, depending on their skill level."
Although RaceSimCentre has all the cars and tracks on the iRacing service available, in keeping with the iRacing philosophy, Halls prefers that newcomers cut their teeth in the Pontiac Solstice and the Legends cars before graduating to more challenging machinery.
"We start people in the Legends car or Solstice at Lime Rock and then we might say try something a bit harder, depending on the customer.  They're good beginner cars and Lime Rock is a short track, easy to remember.   The Solstice is basically a road car with a roll cage, whereas the Legends 34 has more power and a tighter suspension – it teaches you to take the right line because if you get your steering tangled . . . you'll go off."
It being Australia, naturally there is a tendency for people to want to walk in the door and jump in the Ford Falcon V8, at Phillip Island.  A self-respecting entrepreneur who well understands the mantra the customer is always right, Hall is not about to say "No way."  However, he does his best to at least give those for whom it's Aussie V8s or nothing, a crash course in sim racing . . . before they embark on a crash course of their own.
"Some people want to jump straight into the Falcon," says Hall.  "We generally don't let people jump in unless they're really itching for it.  They're going to be sideways on every corner . . . it's a tough one.
People think they're ten foot tall and bullet proof and we don't want that to be their first experience in a simulator and think "WOW that's too hard."
"If they insist, we'll let them have a go.  But I'll warn them that it's a beast so hold on!"
Patrons need look no further than Hall to understand the challenge posed by racing the Falcon V8.
"I've been sim racing for five years and I'm Division 8 in the Ford Falcon," he says.  "I have a lot of fun; that's the main thing for me.  I'm never going to get a pro license.  I have my one or two races a week . . . I have fun.  If I start mid field, finish midfield, have a good time and don't lose too much SR than I'm happy."
Of course, not all of Hall's customers are newcomers to sim racing, or even iRacing.  A delegation from Club Australia made a Friday night of it at RaceSimCentre soon after the facility's grand opening.  And earlier this month, Hall had some other skilled drivers put the iRacing Ford Falcon through its paces at Phillip Island.  And when we say "at Phillip Island" we mean it.
Hall trucked his four simulators out to Phillip Island for the L&H 500 round of the Australian V8 Super Car Series.  He set them up in the garage area and offered test rides for spectators and competitors alike; and not just out of the goodness of his heart but, of course, in the hopes that people would enjoy the experience and patronize the RaceSimCentre after the weekend.  Hall estimates that between 250 and 300 people gave the sims a try, including a few of the competitors in the "real" V8 series.
In fact, the RaceSimCentre exhibit was such a success at Phillip Island that Hall intends to reprise his traveling sim racing show by taking the simulators to the Norton 360 Sandown Challenge at Sandown International Motor Raceway in November for the penultimate round of the 2010 Australian V8 Super Car Series.  If Hall has his way, it won't be the last time the RaceSimCentre simulators grace a V8 Super Car race.
"If I could so this and it generated enough business that I didn't have to do pc's and pc parts," he says, "I would do this and only this, and I would go to every second or third V8 event to show off the software and promote the RaceSimCentre."
So, if you live in Melbourne or have occasion to visit there, stop by the Race SimCentre and take a few laps in the car of your choice on the track of your choice.  If enough people do, we'll see a lot more of Rex Hall at a lot more V8 races in the future.
For more information, visit the RaceSimCentre web site.
---
You may also like...
---