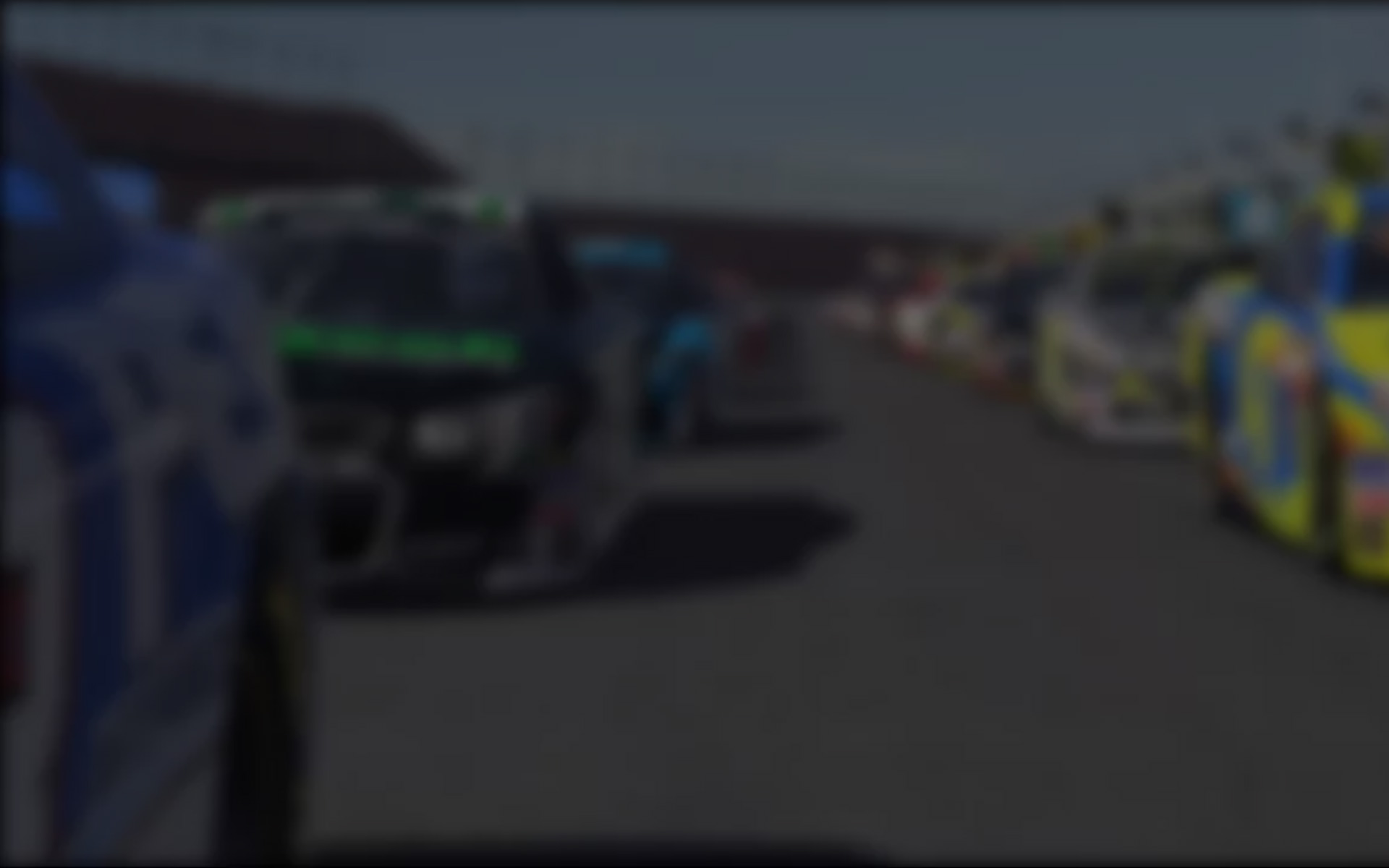 Wednesday was another night of iRacing Oval Pro Series racing that turned out to be a double feature for the drivers. With Miami-Homestead Speedway attracting splits of 28 and 29 cars, both races were packed and it was Thomas Hazard grabbing his fourth win this year and Derek Wood taking his fifth win of the season.
In the first of two splits, Hazard earned his victory without leading many laps. Started all the way back in the twenty-second position, he drove his way to the front and took the lead with just six laps to go and was able to hold on for the victory. Hazard earned a huge 309 points for his win, increased his iRating by 47 points, and moved up to 24th in the point standings. This was Hazard's eighth top-five in 11 starts and his average points per race is 237.70. With two weeks missed, if Hazard had run all 12 weeks this season, he would currently sit 10th in points with 2852.
Finishing second was Thomas Lewandowski who started in the fourth position and led 10 laps over the course of the event. Lewandowski earned 297 points with his finish, increased his iRating by 60 points and, in the bargain, increased his safety rating .85 with a incident-free race. It was Lewandowski's 12th top-five in 18 starts and he currently sits 18th in points. Lewandowski is currently 18th with only 11 weeks run and would sit 10th in the points with all weeks run.
Coming in third was the Eastern Canadian Connor Mackenzie. Mackenzie led 72 laps in a dominating performance early on in the race and looked to be the car to beat. Unfortunately for Mackenzie, he dropped back in the closing laps but managed to hold-on for a third place finish. Mackenzie still earned an impressive 286 points and increased his iRating by 48 points. It was Mackenzie's 11th top-5 in 16 starts and he moved up to 12th in the standings with only 11 weeks run. With Mackenzie's average of 249.27 points per race, he would currently sit ninth in points if he had run all 12 weeks.
Coming in fourth was current points leader Brad Davies, who led 16 laps on the evening and Justin Lowery came home in the fifth position.
In the second split, Derek Wood won for the fifth straight week and earned 307 points for his finish. Wood started in the seventh position and moved his way to the front, leading 43 laps on the evening, the second most, and increased his iRating by 67 points. It was Wood's ninth top-five in only 10 starts and he currently sits 23rd in the point standings. Wood only has eight starts though, and an average points gain per race of 298.50. That is equivalent to an average finish of 1.5. If Wood had competed in all 12 races this year, he would have 3582 points, enough to be ahead of Davies, and leading the iRacing Oval Pro Championship.
Finishing in the second position was the consistent front runner, Ray Alfalla. Alfalla led the most laps during the race, 46, and brought his car home just behind Wood on the final lap. Alfalla gained 43 iRating and earned a solid 296 points for his runner up finish. Alfalla currently has 16 top-fives in 25 starts and earned another top-five finish from the second starting position at Homestead. Alfalla currently sits fifth in the point standings and has an impressive 10 poles and nine victories on the season.
Finishing in third was the pole sitter, Josh Berry. Berry has been on a roll of late and it continued on Wednesday night. Berry led five laps early in the race but eventually wound-up third, earning 285 points for his podium finish. Berry increased his iRating by 35 points and earned his 16th top-five in his twentieth start this season. Berry currently has six wins this season, five poles, and currently sits seventh in the point standings.
Coming in fourth was Dale Earnhardt Jr., who led a dozen laps during the race, while Chris Main brought his car home in fifth.
---
You may also like...
---