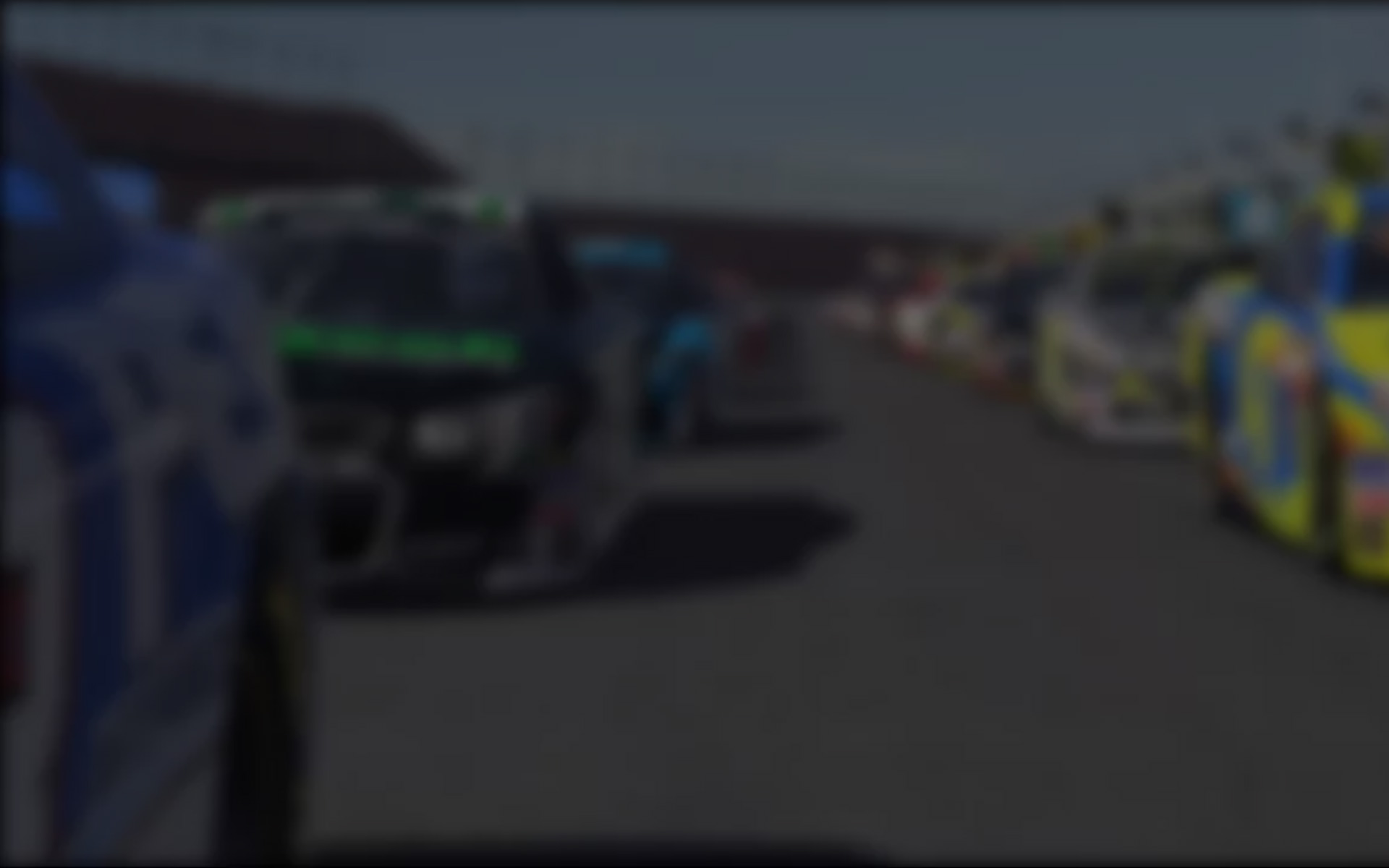 Week Three of the season saw the NiCBS travel south to Talladega Super Speedway. Talladega is known for big points and last week was no exception.  Jared Crawford (Michigan) looked to get back on track after missing Week Two while point's leader Jon Adams (Georgia) announced that he would not be able to compete for the championship. For the week, 1300 drivers ran at least one race while 429 drivers attempted at least one lap in qualifying.
"That was a fun way to finish my final race for the Friday Night Showdown series!" – Jon Adams
Friday night's SoF was a good one. The SoF for the race was 5421, which broke the record for highest SoF. The race saw a full field of 30 drivers and paid 348 points to win. The race had 34 lead changes among 15 different drivers with no driver leading more than nine laps. When it was all said and done, Jeremy Thornton came out on top with help from David Cater (Carolina), who finished second.  Cater received 336 points for his second place finish. Point's leader Adams finished in the third position, after starting 15th, and received 324 points. Crawford and teammate Richard Dusett (New England) rounded out the Top Five. Crawford received 312 points while Dusett received 300 points. The race was slowed one time for four laps. Jason Karlavige (Pennsylvania) and Joey Schmidt (Benelux) tied for most laps lead with 9 each.
"That was a fun way to finish my final race for the Friday Night Showdown series!" Adams said after the race. "The team worked perfect lastnight out front! It's just too bad I got a huge lead over second in points and I won't be able to finish the season out"
After receiving 324 points on Friday night, Adams extended his points lead to 182 points over Dusett. Dusett sits in second with 769 points. Brandon Buie (Atlantic) dropped down to the third position in the points after only netting 120 points at Talladega. Chad Laughton (Carolina) moved up into the fourth position in the points. Laughton scored 288 points during Week Three and brought his season total to 662 points. Chris Seymour (Western Canada) rounds out the Top Five in points. Seymour finished 11th in the SoF race and scored 228 points, bringing his total to 629 points.
Jeffrey Sykes (Mid-South) turned the fastest qualifying lap of the week around the 2.66 mile track. Sykes turned a 52.185 second lap. Arthur Lucas (Virginias) was second on the speed charts after turning a 52.209. Ondrej Kover (Central-Eastern Europe) was third on the charts with a 52.210 while James Howard (Mid-South) was fourth with a 52.211. Logan Sheets (Northwest) rounded out the Top Five in qualifying. Sheets fastest lap of the week was 52.216.
Week Four will see the NiCBS travel to the world's fastest half mile, Bristol Motor Speedway. Bristol is known for rubbin' and trading paint and is sure to be exciting. Who will come out on top at Bristol? Who will be the favorite for the championship in Jon Adams' absence? Find out next week at InRacingNews!
---
You may also like...
---