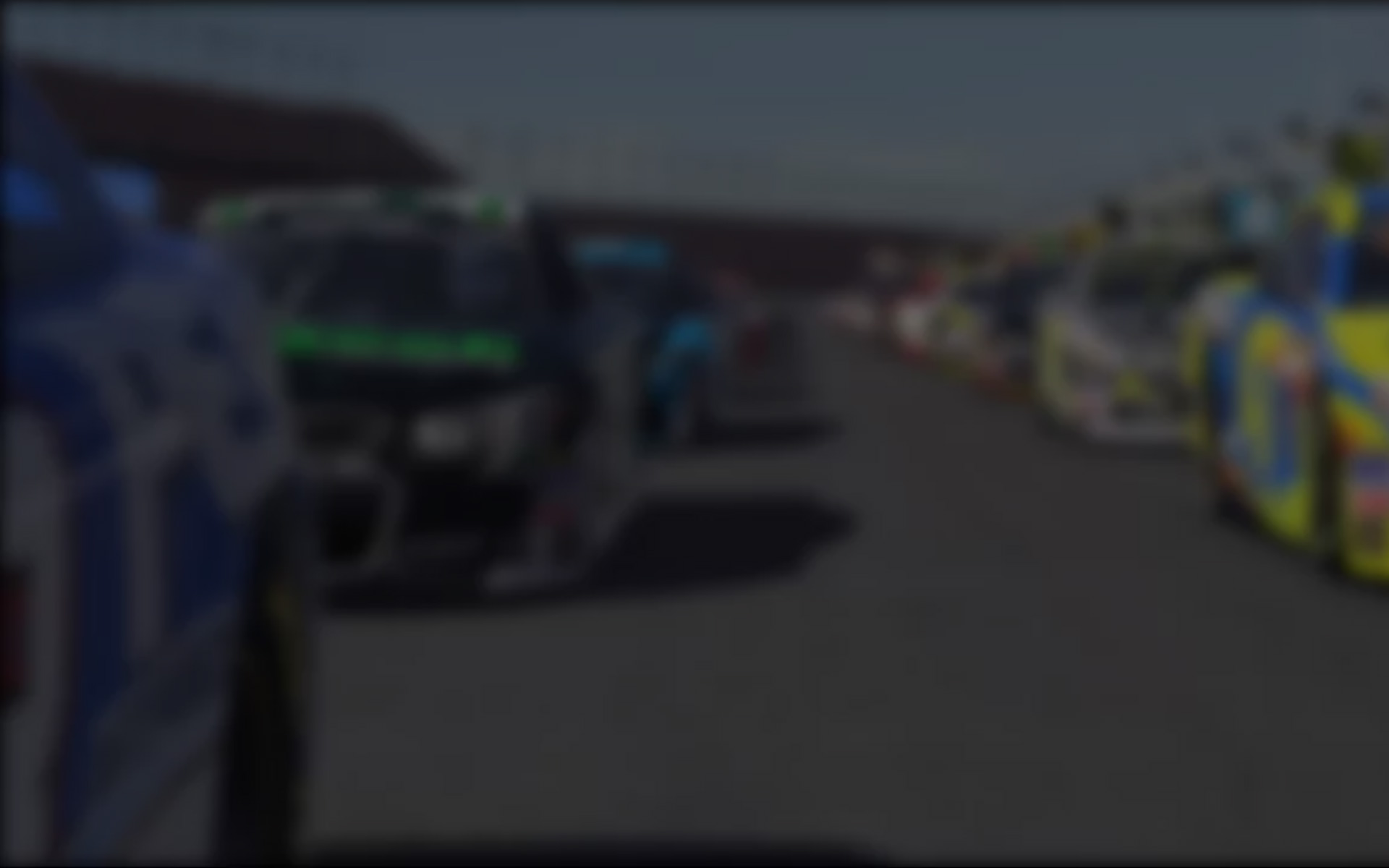 Sebastian Vettel, Mark Webber and Jenson Button had plenty of company on the podium at Spa-Francorchamps over the weekend.  Less than 24 hours before 24 Formula One pilotes set off for the 2011 Shell Belgian Grand Prix, more than 363 iRacers took to the challenging 4.35 mile circuit in their virtual Williams-Toyota FW31s for the iRacing.com Belgian Grand Prix as part of the 2011 World Tour of iRacing.
The entry produced 14 splits of 26 iRacers with Atze Kerkhof leading 40 of 44 laps in the top strength of field (4304) event to best fellow Benelux Club member Rudy van Buren by 16.9s with Alberto Baraldi (Italy) coming home third.  Other winners included Richard Crozier (Celtic), Marko Penttinen (Finland), Sam Hazim (Celtic), Philip Widdowson (England), Russell Kao (California), Andrew Hartley (Australia/New Zealand), Michael Duforest (Belelux), Christine Marie Tillmann (Eastern Canada), Gord Jeannotte (Eastern Canada), Norbert Wolf (Central-Eastern Europe), Daniele Antonelli (Italy), Jim A Bolland (England) and Remo Zemp (DE-AT-CH).
In addition to van Buren, iRacers who gained the second step on the rostrum were Stephane Schodduyn (Benelux), Xavier Busoms Roca (Iberia), Paul Devine (Florida), Jack Dummer (England), Gerrit Vanderlinden (Benelux), Hansruedi Mafle (DE-AT-CH), Marc van Brakel (DE-AT-CH), Benny Blomster (Finland), Bryan Goddard (California), Nuno Pinheiro (DE-AT-CH), James Mason (Illinois), Emil Forsmark (Scandinavia) and Shawn Sage (New Jersey).
Third place finishers included Norbert Sulzer (DE-AT-CH), Erik Spit (Benelux), Gerben Kelly (Benelux), Brian Gillard (Western Canada), Michael Clement (Midwest), Benny Lömpke (DE-AT-CH), Glenn Cate (Texas), Josh Gingrich (California), Russell Thompson2 (Florida), Tom Czarny (Illinois), Dakota Price (Eastern Canada), Kevin Gram (West) and Terry Taylor (Virginias).
Kao was the only sim racer to lead from light to flag, although Kerkhof and Zemp both led for 40 tours of the digital Ardennes circuit.  On the flip side of the laps-led coin, Penttinen was out front for just two laps in what was evidently the most entertaining split of the day; one that saw no less than seven different leaders and a final margin of victory between Penttinen and Busoms Roca of just .270s.  Largest margin of victory?  That honor goes to Antonelli who lapped the field en route to his win.  Finally, Kerkhof added icing to his victory cake by setting fastest lap of the race (1:46.466) after besting Luke McLean (Australia/New Zealand) and Andre Boettcher (DE-AT-CH) in qualifying with a lap of 1:45.121.
---
You may also like...
---