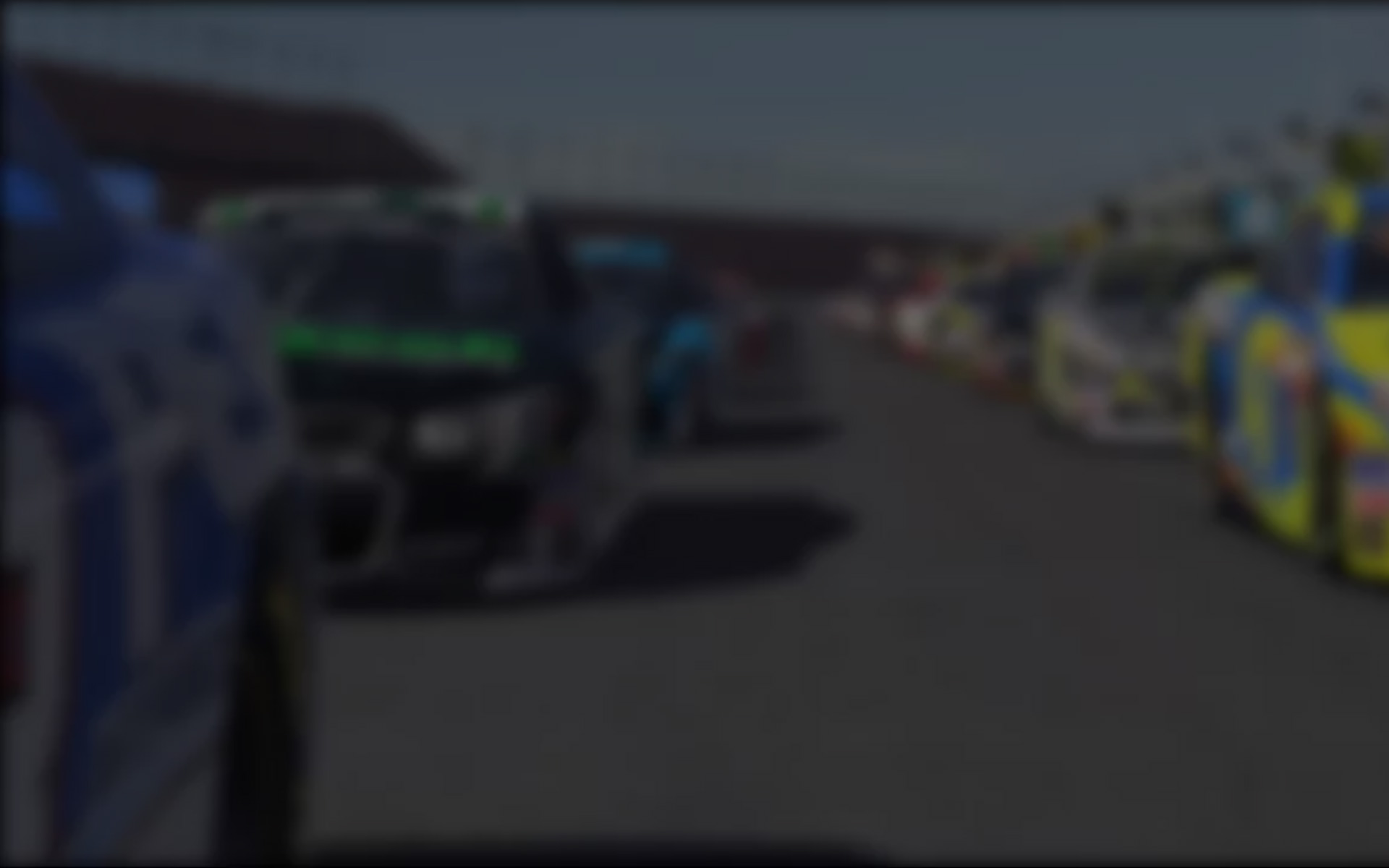 The first two rounds of the 2019 Thrustmaster iRacing Rallycross World Championship have clearly established the drivers to watch for at the front of the pack. Now, it's time for the rest of the field to respond at one of the most uniquely exciting tracks on the calendar.
Sonoma Raceway is the picturesque setting for Saturday afternoon's return to iRX action, the third of nine rounds in this year's championship. The full road course is known for its elevation changes and plenty of exciting corners, and so is the rallycross course that drivers will take on in Saturday's tilt. In fact, it's the only layout that will be run twice this season—repeat visits to Atlanta Motor Speedway and Daytona International Speedway, the first two venues of the season, will each see different course layouts.
Joni Heikkinen, Josh Fox, and Phillip Diaz finished first, second, and third in both Sonoma races last year, and all three will be looking for their first podiums of the season this time around. Fox leads the group at fourth in points, while Heikkinen, last year's championship runner-up, sits just two points out of the top five. Diaz missed out on a berth in last weekend's final from Daytona in a photo finish in one of the last chance qualifiers, and will be looking for redemption this weekend.
Instead, it's been real-world drivers Sami-Matti Trogen and Mitchell deJong who have claimed the first two wins of 2019. Trogen held off deJong in the Atlanta opener, while deJong dominated in Daytona, a track which he swept with three wins on the way to last year's series title. Through two races, deJong leads Trogen by seven points in the championship standings.
The real-world influence within the 2019 iRX season will expand even further this weekend, as former rallycross champion Cabot Bigham will partner with iRX rookie Garrett Manes to enter Big Ham Racing in its first iRX event. Fellow real-world rallycross teams SET Promotion, Loenbro Motorsports, and DirtFish also have links to the series this year, as do fellow driver Patrik Sandell and longtime rallycross play-by-play voice Jim Beaver. The infusion of real-world names has added extra depth to a series that already boasts many of the top sim racing teams in the world, including Coanda Simsport, ineX Racing, Apex Racing Team, and Williams Esports.
Saturday's Thrustmaster iRacing Rallycross World Championship round from Sonoma Raceway will stream live on the iRacing eSports Network on Facebook, Twitch, and YouTube starting at 2PM ET/11AM PT. Following Sonoma, the season will continue next weekend at Lucas Oil Raceway on one of the fastest layouts in the championship.
---
You may also like...
---