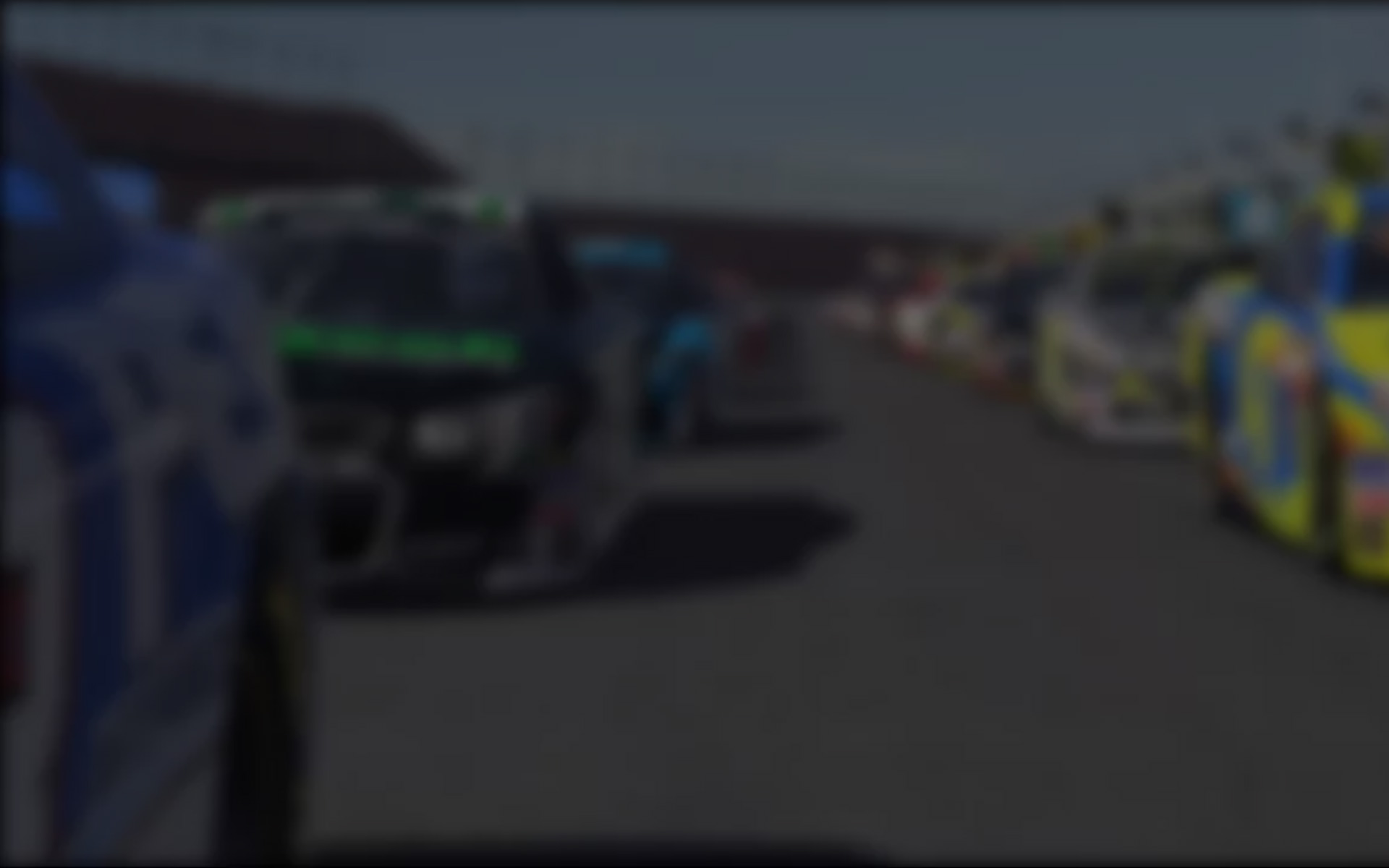 It is funny how things turn out.  Just as drivers in the Red Sox Racing League's 2011 F1 Season Three lineup started to believe Brad Vincent was invincible, along comes a new member to the league who turns conventional wisdom upside down.  At this week's event, league newcomer Christine Marie Tillmann began her RSR career the same way Vincent did, with an impressive wire-to-wire victory. 
Thirteen RSR drivers made the trip to central Florida to participate in the "lesstuna.com Presents F1 at Sebring", at the technically challenging Sebring International Raceway.  With seventeen corners and a long 3.7 mile layout, the course offers several passing zones.  It also offers some of the most dangerous high speed corners on the schedule.  Designed around hard concrete airport runways, the track requires cars to transition on and off of the hard surfaces from softer side roads.  Unfortunately, the two surfaces weren't designed to be attacked at the speeds and angles being used by a modern F1 car, so drivers have to be extremely careful at the transitions if they hope to complete the race in one piece.
As he has done in each of the recent events, Vincent dominated pre-race and qualifying sessions in Sebring.  His practice lap time of 1:33.706 was the only sub-1:34 posted during the week.  Vincent looked like a cinch to earn his fifth straight win after capturing his sixth pole of the season with a lap time of 1:34.024. 
Tillmann was the only other driver to challenge Vincent's lap times in practice.  She qualified second on the grid with a time of 1:34.122.  Brian Irby (1:35.501) qualified third.  Les Turner (1:35.802) started fourth.  Andrea Ventura rounded out the top-5 grid positions with a lap time of 1:37.285.
Jim Albertson (6th), John Koscielniak (7th), Terry Daul (8th), Jeff Thomas (9th), Andrew Feldman (10th), Ed Sutcliff (11th), William Kabela (12th), and Matt White (13th), completed the starting grid.
Despite his impressive pre-race and qualifying efforts, Vincent's attempt for another victory was over before it started in Florida.  Trying to ensure he got a fast launch, Brad jumped the start and was forced to serve his black flag while Tillmann led the rest of the field into Turn One for Lap Two.  The mental mistake wasn't fatal for Vincent, but it forced him to race his way back through the field in an effort to catch the leaders and salvage a decent finish.
While Vincent and Sutcliff (who had also jumped the start) served the pit road penalty at the end of Lap One, Tillmann slowly broke free of her competition en route to a dominating performance which saw her lead every lap on the way to a 30 second margin of victory.
Quiet on the team radio during the race, Tillmann was eager to talk with reporters after her victory.  "Qualifying was very close tonight. I thought I had put in a good enough lap to earn the pole, but Brad beat it by just a tenth a few minutes later.  I ended up running out of fuel on my last qualifying effort with about two minutes left in the session."
"I had a conservative race strategy, because this track is very tricky.  A small mistake can cause you to lose up to one second.  Also, the bumps are always a danger and can send your car flying into the wall. My main goal was to bring the car home in one piece in my first RSR race.  I had a good start but played it safe through Turn One as I was off my racing line and the bumps there are killers."
"I was under a lot of pressure from Brian for the next few laps, but managed to keep my head cool until he spun off.  After that I tried to keep it smooth.  I had a scare when I went wide in Turn One on Lap Seven.  I pitted on the very last lap my fuel reserve would allow me, a move that could have cost me the race because I ran out of fuel just before getting to my pit box.  My engine actually turned off just as I stopped in front of my pit crew!"
"Once I got back onto the track, I knew I just had to be careful around lapped cars if I wanted to get the win.  My racer instinct couldn't be suppressed thought, and I pushed it a bit on the last lap and it turned out to be my fastest."
While Tillmann was calmly dusting the field, other drivers were wondering what they had done to tick off the racing gods.  Ventura started in 5th place, but was so snake-bitten, he could have been forgiven had he simply given up and headed for a shower before the race was over.  Ventura racked up 16 incident points during seven separate spins and off-track excursions.  Instead of giving up, the wily driver kept pushing himself and his equipment through the mistakes to salvage a 10th place finish.
White wasn't as lucky.  He retired early after two incidents on Lap Two severely damaged his car.  Irby also exited the race early.  His 2nd place car was toast after he stuck it into the wall in Turn Seven of Lap Four attempting to keep pace with the speedy Tillmann in the early going. 
Koscielniak was the third driver to find himself in trouble in Sebring.  His three incidents on laps three, eight, and fifteen didn't force John out of the race, but they did put him four laps down to the leaders by the end of the event. 
Just when things looked like they might settle down, Thomas joined the incident parade late in the race with back to back miscues on Lap Fourteen.  The mistakes eventually cost him three positions.
Turner ran a clean race and crossed the line in 2nd place for his 6th straight podium finish of the season.  "We put our head down tonight and raced the track", said Turner after the race.  "Sebring can lull you into a false sense of security with the long straights, but danger is lurking in every corner.  Losing your focus and getting just slightly off your line in the bumpy sections can have disastrous results.  I am somewhat pleased with another 2nd place podium finish, but we need to find some pace if we are going to content for another win this season."
He was followed by Vincent, who ran the fastest lap of the race (1:34.770).  Brad also had the fastest lap average of the race (1:38.107) despite having to serve a black flag penalty and work his way back through the field.  "I can't believe I got called for jumping the start", said Vincent afterwards.  "I put the car in gear, but had my foot on the brake so I didn't think it would move.  I guess I'll have to work on that before we get to Road America."
Albertson earned 4th place in the race with an almost perfectly executed game plan.  "I qualified 6th and got a good start off the grid, but decided to take it easy.  After totaling one car in practice and a few in testing, I gave the first and last turns a lot of respect throughout the race.  I gave some effort to chasing down Les and even though the POW/MIA crew got us out of the pits in good time, I pushed it too hard.  I almost lost it coming out of one corner, but saved it."
"I got back into the gas just a tad too early and ended up with an off-track.  Brad blew by me in the closing laps to take away the podium finish, but we ended up right about where I thought we would.  Congrats to our newest driver, Christine.  She put on a clinic and had the Sebring track well mastered."
Daul crossed the line in 5th place.  Andrew Feldman was the last car on the lead lap when he crossed the line in 6th place.  Kabela (7th), Sutcliff (8th), Thomas (9th), and Ventura (10th) were all scored one lap down at the checkers.  Koscielniak (11th), Irby (12th), and White (13th), rounded out the scoring.
Turner, Daul, Kabela, and Sutcliff all completed the race without incident.
RSR drivers travel to Wisconsin next week for the "Elkhart Lake F1 GP at Road America".
Vincent continues to lead the overall standings after nine events.  He has a 92 point lead over Turner.  Albertson moved into 3rd place, but is 219 points out of the lead spot. 
TeamDraft leads the team competition with a 204 point margin over Storm-Front Racing.
Grand Prix Series Overall Standings after Race 9:
http://www.ileaguerace.com/champ/show_champ/Red-Sox-Racing-League/187
RASCARR Series Overall Standings after Race 9:
http://www.ileaguerace.com/champ/show_champ/Red-Sox-Racing-League/194
RSR YouTube Video Channel:
http://www.youtube.com/user/draftin11
---
You may also like...
---