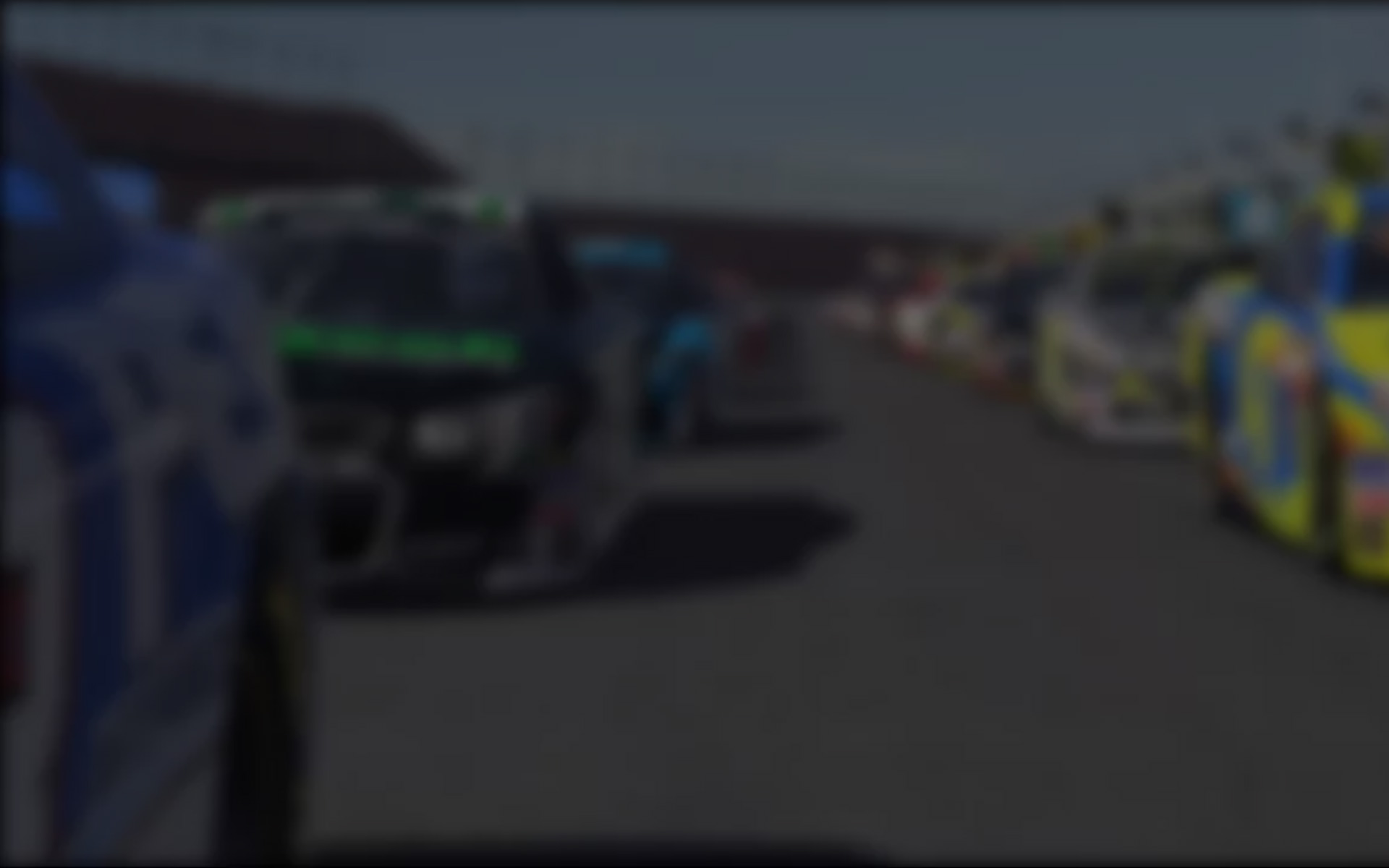 The time has come. The 2011 NASCAR iRacing.com Series World Championship (NiSWC) is ready to kick off its second year on Tuesday and the quality of competition appears to be second to none. The new class of 20 drivers from the 2010 NASCAR iRacing.com Pro Series (NiPS) is extremely deep with talent but let's not forget about the top 30 sim racers from last year's NiSWC, they are no slouches either.
Highlighting the new 20 drivers are the top five from the NiPS; Richie Davidowitz, Brad Wright, Charles Cosper, Byron Daley and Jameson Spies. All five of these drivers showed time and time again they have what it takes to run at the front and even beat some NiSWC drivers in the Pro Series races. The talent doesn't stop there though with names like Jason Burstein and Steve Sheehan also qualifying in.
Sheehan actually won a NiSWC race at Atlanta Motor Speedway last season and is widely regarded as one of the fastest and most consistent oval sim racers on the planet. He works with machine-like efficiency and accuracy, always hitting his marks while remaining consistent over a long fuel run. Do not be surprised at all to find Sheehan near the front more often than not and possibly challenging for the 2011 NiSWC crown.
Of course, if Sheehan or any other qualifier from the NiPS hopes to challenge for top fives and wins, let alone the championship they are going to have to deal with the best of the best. Names like Towler, Davies, Lewandowski, Wood, and Berry. Any one of the top five in the 2010 NiSWC championship standings is capable of winning it all in 2011. All it takes is staying out of trouble, hitting the setup, and making the perfect pit call when it counts.
A little luck cannot hurt either, just ask Tyler Hudson. Riddled with bad luck throughout the whole 2010 campaign, Hudson could only manage eighteenth in the overall standings. Everyone who has ever raced with Hudson knows he is much better than his finish suggests and could be a force to be reckoned with this coming season. Provided his luck turns around, do not be surprised to see Hudson challenging for top fives and wins on a regular basis.
As for defending champion Richard Towler, the challenge is making the magic happen again. Towler's success stems from not only his incredible ability both on the track during and the garage, but qualifying. He consistently started right up at the front of the field which helped him avoid the trouble in the middle and back of the pack that gobbled up so many of his competitors.
The road to the championship will not be easy for Towler. Brad Davies is hungry for the championship after coming up only 18 points short last season. Derek Wood and Josh Berry have shown they have what it takes as well if they can put it all together. Do not forget about Josh Parker either. The 2009 NiPS winner finished seventh last season and you can bet he will be looking to better that result.
The season kicks off next Tuesday at Daytona International Speedway. Preseason testing has shown that it is anyone's race with drivers separated by mere thousandths of a second on the speed chart. Qualifying and clean pit stops will be of upmost importance as passing is very difficult in restrictor plate races. Of course, there is always the Big One, or in some cases Big Ones, to worry about as well.  The man who comes out on top will, for at least one week, be in the driver's seat in the run for the 2011 championship. Buckle your seatbelts; this is going to be a wild ride.
Catch PSRTV's live broadcast of Tuesday's race on iRacing.com at  9 pm Eastern (Wednesday @ o2:00 GMT).
---
You may also like...
---