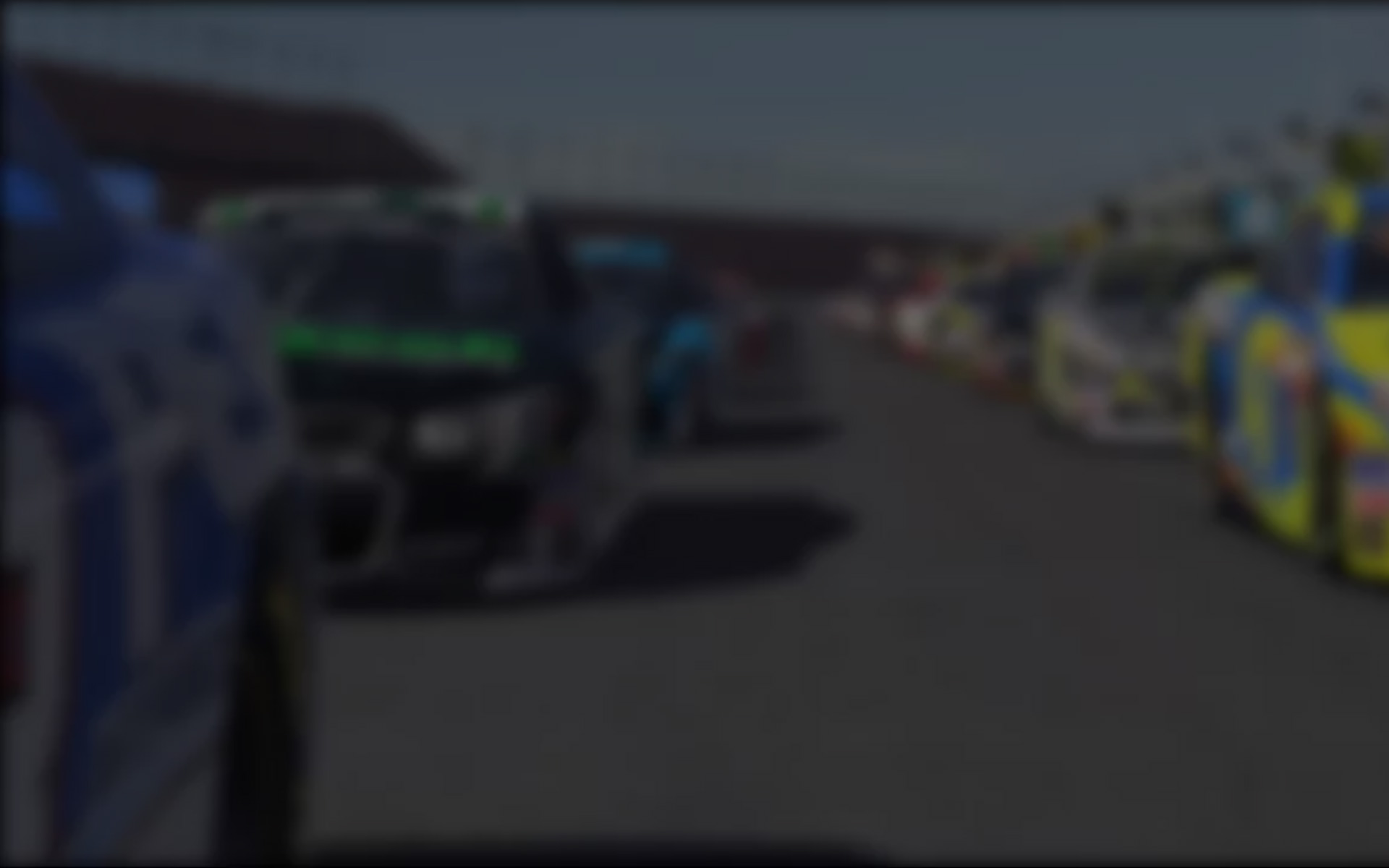 The most coveted championship chase of the iRacing season is coming to TimsCorner.ca!
Tim's Corner officially announced Friday that they will be bringing live updates from 18 NASCAR iRacing.com Pro Series and iRacing Road Pro Series races to TimsCorner.ca that are not currently slated for live video streaming on PSRtv. The live updates will include text and photo reports as the events happen on the track as the cars and stars of the Pro Series vie for their shot at their respective Drivers World Championship Series, which will begin in February 2012.
Tim Terry, owner of Tim's Corner and one of the voices of the NASCAR iRacing.com Series World Championship will be one of the producers of the live updates throughout the races and is excited to once again bring the racing to the fans of iRacing. "I wanted to create an extra venue for those who either couldn't watch the race live for whatever reason or do not gain access to watching the race within the sim," explained Terry. "Fans will be able to come to TimsCorner.ca and join in the fun five minutes before qualifying begins. We will be doing our best to keep fans abreast on who is leading qualifying in addition to race updates."
Terry also adds that there will be an interactive segment to the event as well. "With the CoveritLive software we will be using, fans will be able to comment throughout the race. We will also be experimenting with live trivia and polls. Our main goals with this project are to keep iRacers and fans alike up to date with what's going on at the race and also to have some fun with it."
The first race that will feature live updates will take place on Saturday, November 12th as the iRacing Road Pro Series takes to the track at Okayama International Circuit for Round Two of their 12 week season. Fans will be able to take part in trivia throughout the race with the overall winner receiving a $12 iRacing Gift Card. iRacing Gift Cards can be used to purchase subscriptions or content from iRacing.com.
2011-12 Tim's Corner Live Update Schedule
Date – Series – Track
November 12th, 2011 – iRPS – Okayama International Circuit
November 15th, 2011 – NiPS – Homestead-Miami Speedway
November 19th, 2011 – iRPS – Indianapolis Motor Speedway
November 22nd, 2011 – NiPS – Atlanta Motor Speedway
November 29th, 2011 – NiPS – Ricmond International Raceway
December 3rd, 2011 – iRPS – Phillip Island Circuit
December 6th, 2011 – NiPS – Charlotte Motor Speedway
December 10th, 2011 – iRPS – Circuit Park Zandvoort
December 13th, 2011 – NiPS – New Hampshire Motor Speedway
December 17th, 2011 – iRPS – Virginia International Raceway
December 20th, 2011 – NiPS – Dover International Speedway
*December 23rd, 2011 – iRPS – Road Amerca
December 27th, 2011 – NiPS – Pocono Raceway
*December 30th, 2011 – iRPS – Oulton Park Circuit
January 3rd, 2012 – NiPS – Las Vegas Motor Speedway
January 7th, 2012 – iRPS – Watkins Glen International
January 10th, 2012 – NiPS – Michigan International Speedway
January 14th, 2012 – iRPS – Sebring International Raceway
iRPS – iRacing Road Pro Series – held on Saturday (Eastern)
NiPS – NASCAR iRacing Pro Series – held on Tuesday (Eastern)
*Races to be held on Friday due to holiday.
---
You may also like...
---