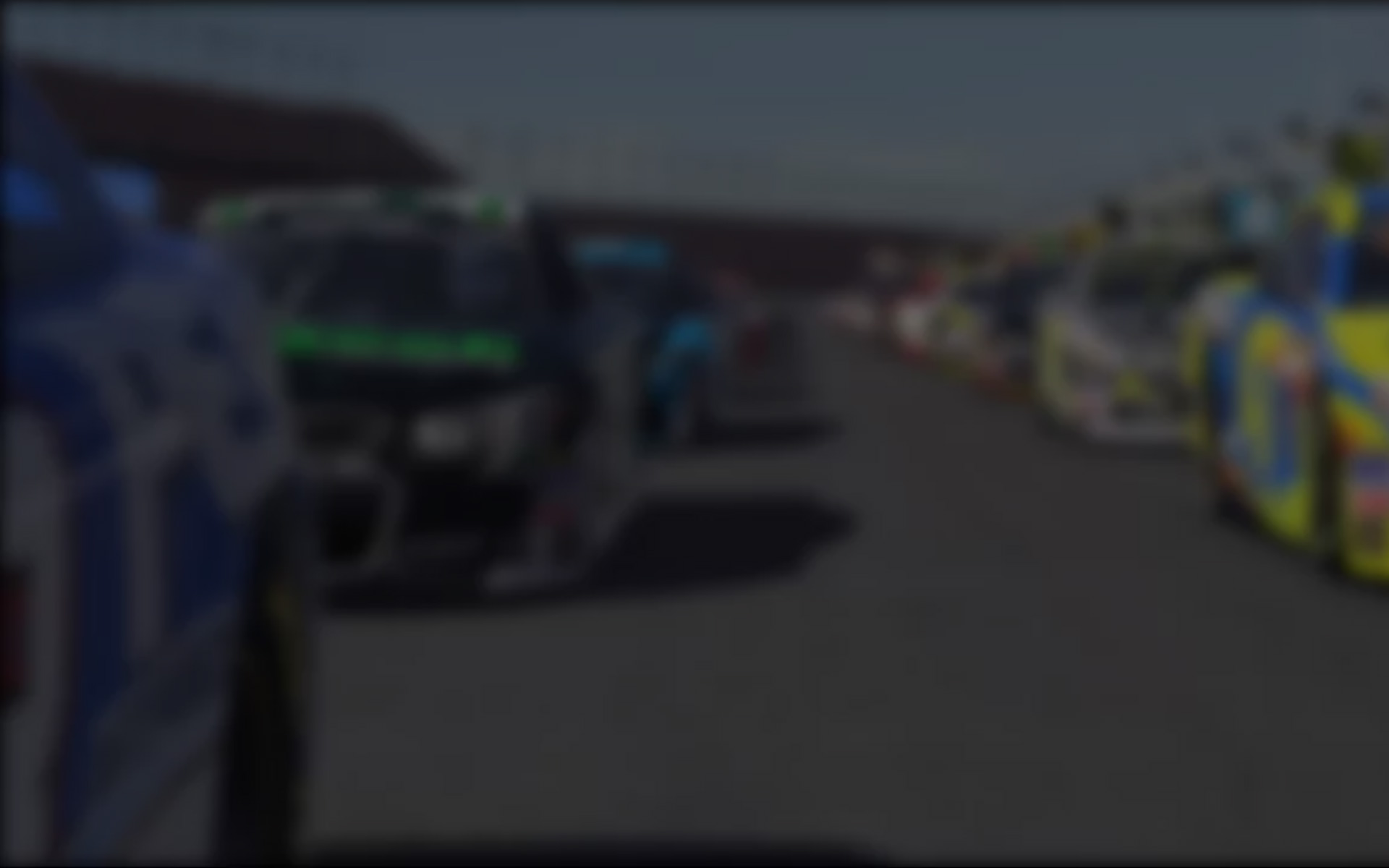 Mazda Raceway Laguna Seca saw Richard Towler score his second win of the iRacing Pro Series Road Race (iPSRR) campaign during Week 4.  The victory enabled Towler to maintain a slim (17 point) lead over Shawn Purdy while the consistent Darren Marsh, still in search of his first iPSRR, slotted into third place in the points standings.
Purdy left no doubt about his intentions when he scored a flag-to flag win on Thursday, besting Peter Read by more than twenty seconds.  Marc Payne and Chris Palmer took advantage of a first lap incident involving Luke McLean, Marsh and Ian Lake to jump from ninth and eight on the grid and into contention for the podium, while Paul Feely patiently worked his way up from thirteenth at the start.  In the end, Payne nipped Palmer for third place by four seconds while Feely came home fifth.
Towler parried Purdy's victory by starting from pole on Saturday and leading all the way to best Marsh by more than thirty-three seconds.  Mauro Bisceglie kept Marsh honest, hounding him home and finishing less than two seconds adrift of the Aussie while Don Vergers was another twenty seconds back in fourth.
Also on Saturday, Bastien Bartsch scored his third iPSRR win of the season, leading from start to finish to beat George Sandman by 16.2s.  Brad Davies came home third after an early spurt carried him from fourth on the grid to second.  But Sandman demoted him a spot on Lap 17 and, thereafter, Davies had his hands full keeping Michael Hohenauer at bay.
After failing to use his pole position to maximum advantage on Sunday, Ilkka Haapala stalked Brian McDaniel for most of the race before pouncing with five laps remaining.  Haapala took the lead on Lap 36 of 40 and held-off McDaniel's furious counter-attack to earn an iPSRR-leading fourth win of the season by .364s.  Arthur Turcu was third, albeit twenty seconds in arrears of the leading protagonists, with Frosty St. Clair and Daniel Almeida completing the top five.
California's Bryan Heitkotter was right at home at Mazda Raceway Laguna Seca, starting from pole in Sunday's other split and leading every inch of the way.  What the race lacked in suspense as far as the victory went was more than offset by a tense battle for the remaining top five spots that was resolved in Richard Crozier's favor as he led Dario Frattini, Richard Bouchot and Ray Alfalla home, the lot of them covered by just 1.2s at the checkered flag.
Towler heads into Week Five looking to maintain the lead he has enjoyed since supplanting Greger Huttu atop the iPSRR standings in Week Three.  Purdy, Marsh and Haapala are hot on his heels, which should make the iPSRR's debut on the full Watkins Glen circuit – boot and all – all the more fascinating.
---
You may also like...
---