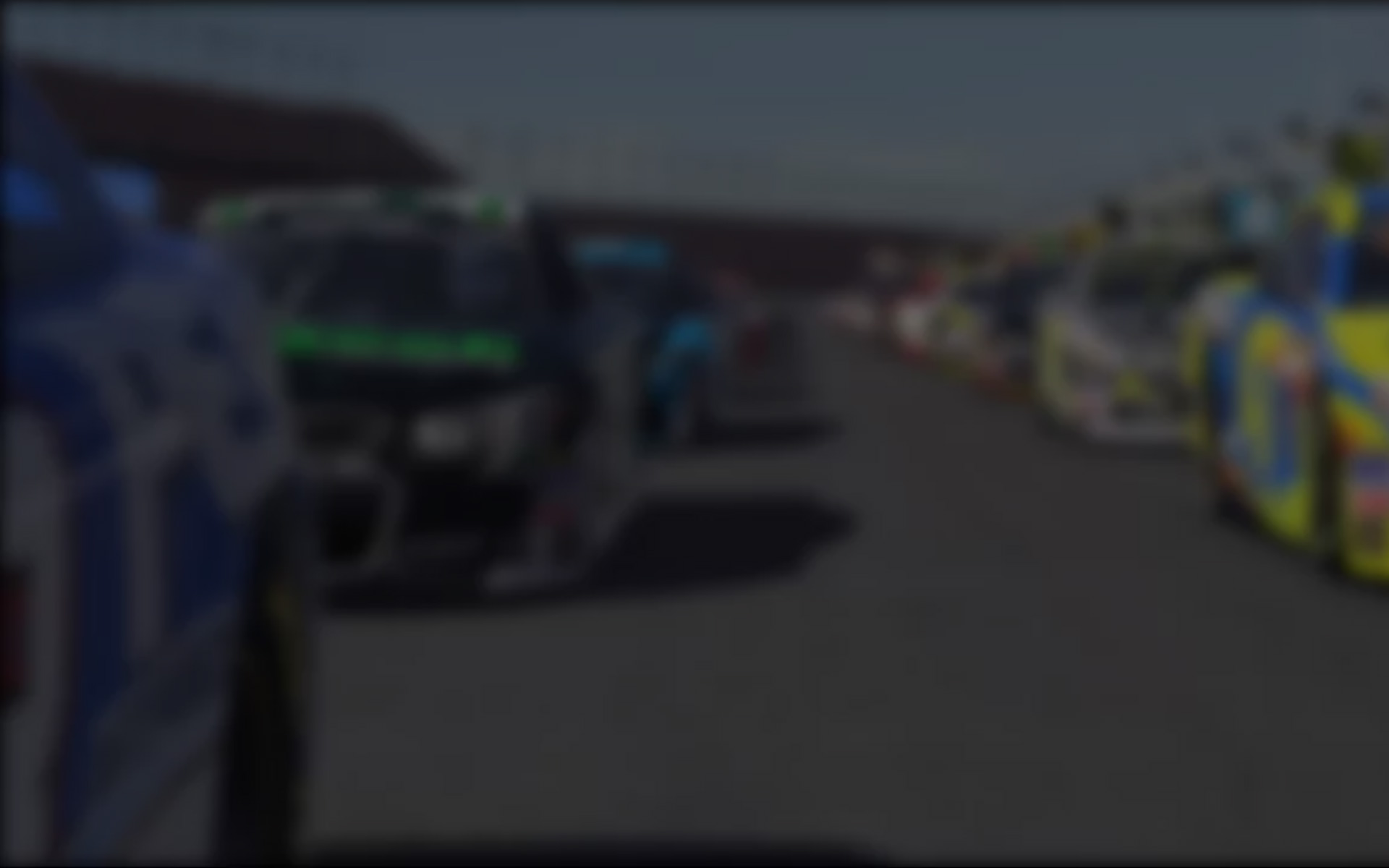 Claiming his first ever victory in the iRacing World Championship Road Racing Series (iWCRR), Richard Towler became the first person other than Greger Huttu to chalk a mark in the winners column by taking Round 15 at the Indianapolis Motor Speedway road course. The Englishman started a drama-filled online race from pole position and, within a few laps, was leading the field to the first round of scheduled pit-stops by a second. Despite losing the lead on his first visit to the pits when avoiding lapped traffic, Towler went on to reclaim the top slot and take the chequered flag with a margin of nearly two-seconds over Illka Haapala and Shawn Purdy, while Huttu recovered from a sub-par starting spot to finish fourth and secure the inaugural iWCRR title.
Towler and Haapala engaged in a spirited — not to mention controversial — battle for the pole position that was resolved in the Englishman's favour by a scant .019s.  Towler used his pole position to good advantage, taking the lead at the start and staying out front for all but 10 of the race's 60 laps.  However, he was under pressure from Haapala throughout most of the race.  In fact, after Towler bobbled getting around the lapped car of Robinson Shields on pit lane, the Finn emerged from the first round of pit stops on top.
"I had a bit of a whoops in the pits going around the outside of Robinson," Towler explained.  "Totally my fault.  I thought I was going to run wide over a bump and just lost it downshifting. After that I had to drive my ass off to keep in the Finn's draft, but for some reason his pace wasn't that hot."
Indeed, after Haapala led Laps 27 to 31, Towler took advantage of Haapala's sub-par entry onto the front straightaway and drafted past on the approach to the first turn.
"I got out of the pits first, but few laps later I messed up the last sector and Richard got a nice run on me into Turn One," Haapala told inRacingNews.  "I gave it to him a bit too easily and actually lost so much time in the process I lost his draft as well. I thought he was running much lighter than me, that's how quick his pace was. I tried to push hard but just couldn't manage to keep up."
Although Towler would lose the lead a second time when he was the first of the leaders to make a second scheduled pit stop, he found himself back out in front again after everyone else pitted and proceeded to drive to a 1.466s   victory over Haapala.
"I just drove as hard as I could until about three laps to go," Towler said.  "I thought (Haapala) might be able go further than me due to his pace but he only managed one extra lap."
Shawn Purdy finished an additional 10.4s back in third place.  The Canadian had pinned his hopes on a slightly unconventional fuel strategy, but it was not to be.
"I took on more fuel than (Towler and Haapal), which I think was a mistake in the end," said Purdy of his first pit stop.  "I figured both would short fill, and I was hoping to put in a little extra to hopefully make it work on the last stop.  But didn't work out that way, and had some close encounters with some lapped cars which didn't help either. Pretty much after the last stop I was just settling into third and getting to the finish.
"But overall was a fun race, and I actually enjoyed this track, its very technical in the infield as you gotta be really smooth with the throttle and steering."
Although nobody enjoyed the race more than Towler, the winner confessed to a somewhat muted sense of accomplishment.
It's great to get a win in the series, but still haven't really beat Greger in a one to one fight which bothers me!"
Speaking of whom . . .
Although Huttu's unbeaten run came to an end with a fourth place finish at Indianapolis, the result enabled him to secure the inaugural iRacing.com World Championship Road Racing title.   And while he might have preferred to have clinched the title with a fifteenth consecutive win, given the circumstances, the Finn's drive was a drive worthy of a champion.   Currently visiting the United States, Huttu had to race in a foreign environment without his normal equipment – a daunting challenge that resulted in the champion-elect qualified a (for him) lowly tenth, some .6s off Towler's pole-winning time.  However, over the course of the 60 lap race, Huttu got comfortable enough to work his way up the order, lead a lap and capitalise on retirements to finish fourth, some 17 seconds adrift of Purdy.
Taking the chequered flag in fifth position in only his second race of the championship, Blake Townend recovered from a trip to the grass to earn his best result of the series with a pass on Australia's Ian Lake in the closing laps.
"Coming up to the second pit-stops I made a mistake while pushing hard, and went rally-crossing on the grass but kept it under control," explained the Englishman. "I thought it would be best to pit after my 'off.'  Due to me coming off, Ian Lake got passed me in Turn One as I was exiting the pits. It took a while to find a way past but managed to get through with five laps to go. I was lucky that some of the guys up front early on had misfortunes that moved me up a few more places to fifth."
Lake, who finished a mere seven-tenths behind Townend, made a net gain of two from his eighth place grid spot, as did Brad Davies who started the race in ninth position and finished twelve seconds behind the Australian. Finishing in eighth, ninth and tenth respectively, Florian Goddard, Richard Crozier and Jake Stergios claimed personal best finishes on the season.
With 15 rounds of the iRacing World Championship Road Racing complete, Huttu has mathematically claimed the highest honour in sim-racing with a total of 1352 points (after dropped events) and will receive $10,000 in prizes. Looking to have sealed second in the championship, Towler holds a 139 point margin over Haapala who has Purdy and Cornett vying for the final prize- paying position in the standings.  Whilst Huttu receives the accolades, the remaining rounds from Watkins Glen, Mid Ohio and Philip Island will be the battle ground for the remaining honours of the iWCRR.
---
You may also like...
---