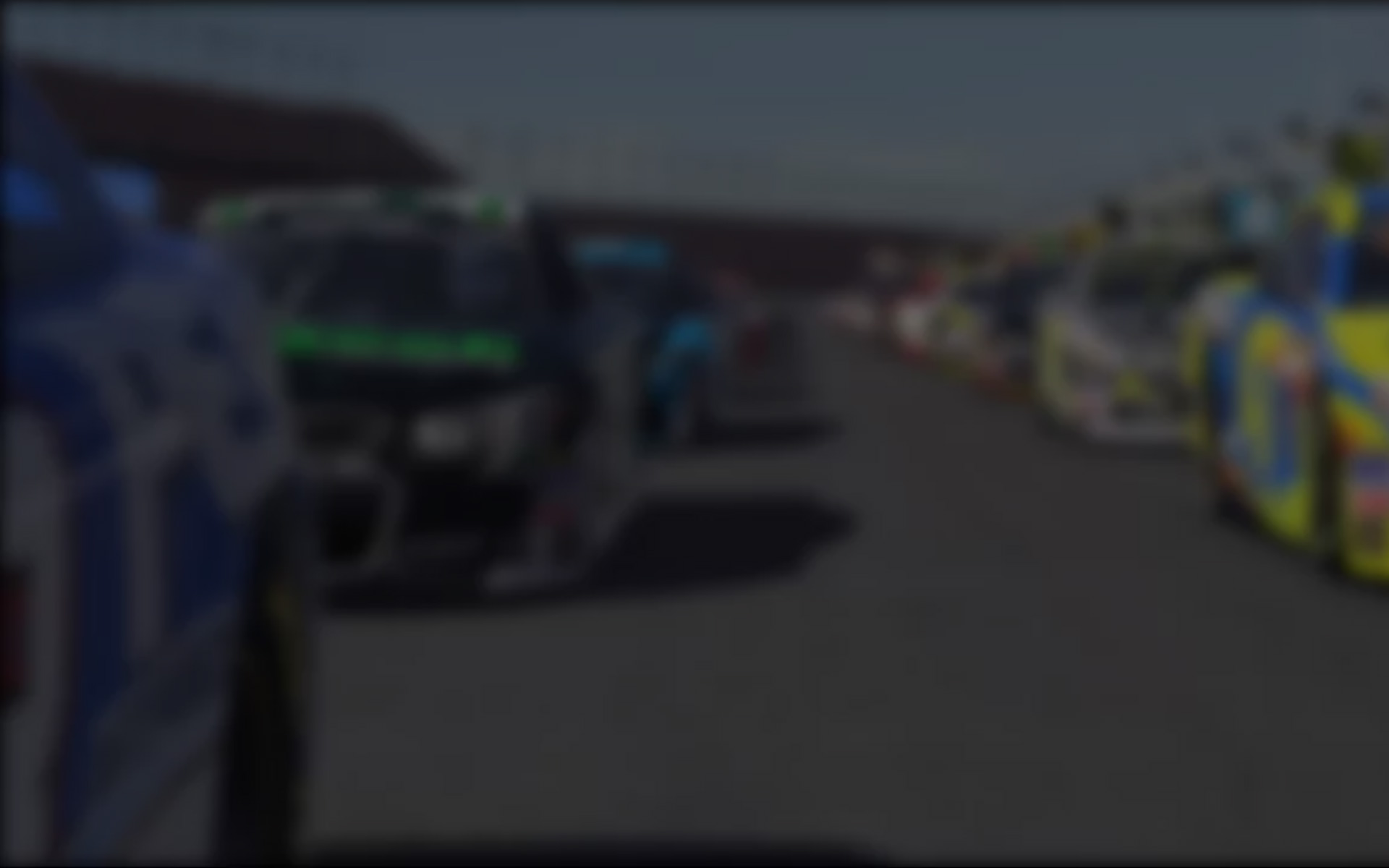 Richard Towler Takes Pro Online Racing Title at Road America
The iRacing Pro Series Road Racing  finally reached its grand finale this week at Road America. The aftermath of last week's racing meant Australia's Luke McLean trailed England's Richard Towler by a mere nine points (after drops).  So if they raced together on Sunday (in the very last race of the season) in what had typically been the week's highest Strength of Field most of the season, as they typically have recently, then that race would decide the title. Canada's Shawn Purdy was now effectively out of the running, but he had plenty of reason for optimism for the looming iRacing Drivers World Championship Road Racing with only a very small bridge to gap between himself and the best that will race there. In the shadow of all this were Club International's Tomas Kopnicky and Club Italia's Aurelio Leonetti,  fighting for the fiftieth and final spot in the iDWCRR with the latter behind by just 5 points.
Tuesday Race
There would be two very strange things happen in the normally underscubscribed Tuesday timeslot, one of which being that for the first time since Week One there would actually be enough entries to run the race. Towler seized this opportunity and put himself on pole with oval superstar Brad Davies to his outside, Richard Crozier and Derek Wood on the second row, and Dario Frattini and George Sandman back on the third.
Davies seemed to have an elephant in the passenger seat as he got what may have been the worst getaway of the series, with Crozier not doing much better. This opened the door for Wood and Frattini who both got fliers, with Wood being alongside and outside Towler into the first turn.  More importantly, he was ahead of Towler exiting the turn. Sandman had to back-off behind Davies and similarly dropped back as Ryan Murray stormed up to fourth from ninth on the grid.
Towler out-braked Wood into Turn Three for the lead, with the latter then coming under fierce attack from Frattini for the next few corners but holding on to second place.  Murray was under pressure from hard-charger Crozier all the way through Kettle Bottoms and ran wide at Canada Corner after the latter's inside attack, dropping back to 14th by lap's end and mysteriously retiring a few laps later.
As they crossed the line on Lap One the order was Towler, Wood, Frattini, Crozier, Davies and Ian Lake. The battle for third position was raging as the still-charging Crozier pulled out of Frattini's draft heading for Turn One, out-braking him inside but then locking-up and getting into Frattini as they entered the turn. Frattini went straight through the sand trap and made contact with the wall, ending his day.  Crozier was loose coming-off the corner and, as Davies attempted to pass him to the inside, Crozier turned down on him causing both to spin. Davies spun-off to the left and hit the wall hard and another's day was done. Lake was lucky to drive by unscathed but James Andrew, in seventh position, was not so fortunate, T-boning the spinning Crozier and ending both their days. Sandman drove by all this, enjoying the same luck as Lake now ahead of him and with Tim Holgate and John Prather happily taking fifth and sixth positions.
"For the first few laps I was content to sit there watching Dario, Richard C, and Brad run nose to tail while I sat about a second off, with another second back to John. (Then) Richard C did his best impression of Richard T, and went into Turn One too hot and slid up into Dario, kicking him off the track. I watched in anticipation of where to go, as Richard C maintained it off the corner, then slide back up to mid-track where Brad was . . . and I scooted by on the right hand side of the road, just before Richard C did another pirouette across to the right to take out James Andrew."
By Lap Ten the front four had spread-out ahead of an intense battle for fifth between Holgate, Prather and David Sirois. Holgate got loose under braking into Turn Eight which seemed to baulk Prather who spun and was collected by Sirois.  Both lost time, especially Prather who found himself facing in the wrong direction, with Frosty St Clair moving into sixth place. Holgate again got loose under braking up into Turn Six, this time spinning, then spinning again on the grass as he attempted to rejoin, as Sirois moved into sixth.
This settled the order for the day as Towler again dominated a very strong field, winning by a margin of just under 34 seconds.  So strong was the field in fact that the win netted Towler 294 championship points and the title, barring an utterly miraculous haul of 304 points by McLean in one of the subsequent races.
"I'll be the first to admit I got pretty lucky with the SOF today," said Towler," but I thought it was worth the risk considering the update that's coming out later this week. On the actual race, Derek got a crazy start from fourth and almost got me into Turn One.   We brawled into Turn Two and into Turn Three but I was able to keep the lead, thankfully. From that point I just focused so hard on running the rest of the race without a mistake."
For his part, a disappointed McLean declared he would not bother to race at Road America as a result of the outcome of Tuesday's event.
"Its a huge shame that this didn't go down to a straight fight," he said. "I know in the last 5-6 weeks I have been generally faster than Rich in the races but with a couple of bad qualifying performances (my own fault) let him catch up on points. After the punt at Infineon, then racing on the slot which I could not make with a huge SOF means I won't even bother on Thursday. Massive shame. I would like to thank everyone who raced me hard and fair and look forward to seeing you in the iDWC."
Final Standings
1.    Towler (30 Laps) 294 points
2.    Wood (-33.854)
3.    Lake (-39.442)
4.    Sandman (-43.252)
5.    St Clair (-1:01.671)
6.    Sirois (-1:03.583)
Fast lap – Towler (1:58.879 Note – Pre new build)
Saturday Race
The Saturday race held little significance for anyone other than Kopnicky and Leonetti. Something else significant though was that iRacing had updated the physics engine of the Riley Daytona Prototype so those who adapted fastest to the changes would have an advantage. Kopnicky started in a strong sixth position in this 12 car field with Leonetti back in ninth.  However, Kopnicky struggled early with a few offs and a spin in route to a tenth place which did not improve his position at all. Leonetti, on the other hand, drove a steady race, working his way up to sixth position by race's end for a healthy 127 points to move ahead of Kopnicky for that final spot in the iDWCRR. Kopnicky would need to race the next day and hope for better fortune. Frenchman Bastien Bartsch chalked up his seventh win of the series to make sure no one has forgotten him, with Italy's Matteo Calestani and England's Dom Duhan completing the podium ahead of Ryan Murray.
"I got a good start (but) after two corners something was odd with the gearing," said Duhan. "Second was really long and so was third.  It took me three laps to work out what I was doing and three spins lol . . . sixteen incidents! Congrats to Bast."
"I was content with the finish," said Murray, "but not content with the dumb ass way I changed the setup right before the race because it just didn't want to rotate. 11% left on the LF at the end, so I was correct with my assumption that I was in tire-blowing territory."
Final Standings
1.    Bastien Bartsch (30 Laps) 233 points
2.    Matteo Calestani (-42.574)
3.    Dom Duhan (-43.823)
4.    Ryan Murray (-49.693)
5.    Mark Drennan (-1:43.758)
6.    Aurelio Leonetti (-1:45.983) 127 points
Fast lap – Bartsch (1:57.673)
Sunday Race
The Sunday race saw Towler in attendance, probably to guard against the possibility, however unlikely, that a very strong field might assemble and present McLean with an opportunity to win the title after all. This was not the case however as neither McLean nor Purdy were anywhere to be seen and, as they rightly predicted, the field would not be nearly strong enough to affect the final championship reckoning.
Towler started from pole with the impressive Bryan Heitkotter flanking him, Mauro Bisceglie and Andrea Baldi on the second row and Andrew Kristensen and Matteo Calestani back on the third. Of greatest interest now, however, was that Kopnickyand Leonetti had both returned with the Kopnicky starting from the outside of Row Four and Leonetti starting back on the inside of the sixth row.
The start saw Towler drop to fourth place by Turn One as Heitkotter, Bisceglie and Calestani cruised past. Interestingly Kopnicky led Leonetti toward Turn One where, just ahead of them, Matt Shea ran a little wide, got up into Baldi and spun him. Kopnicky drove by underneath but a cautious Leonetti slowed and was consequently rear-ended by Luca Ceretti. Leonetti spun and backed into the wall.  His day done, all that was left for him to do now was see how the presently lucky Kopnicky would fare for the rest of the race.
Lap Two saw Kopnicky's luck improve further, as he moved up to seventh when Turcu ran wide off of Turn One and spun. The adventurous Ben Cornett had worked his way from his 21st place to Kopnicky's draft by Lap Five when he promptly out braked-him into Turn Five for seventh place. Still, Kopnicky would regain that precious fiftieth spot and a berth in the iDWCRR with a finish anywhere in the top ten. However, Lap Ten saw those chances evaporate when the always-charging Crozier, now right behind, braked a little later on approach to Turn Five and tapped Kopnicky, resulting in him spinning into the corner.  Apparently rattled, Kopnicky again spun into Turn Six on his own, dropping five positions in all.
Not that Kopnicky could have known it at the time, but he needed to get back just one of the spots he'd lost to make the top fifty and, with Baldi just four seconds ahead at that point, his goal was within reach.  By the 26th lap of this 30 lap event, however, Baldi had extended the gap to about six seconds and then Kopnicky's worst nightmare occurred when he looped it into Turn Eight, spun onto the grass and lost another position to Paul Richards. In all this time no one ahead of him had faltered and that remained the case until the end, dashing Kopnicky's hopes for a spot in the 2010 iDWCRR, to the delight of an onlooking Leonetti.
"I'm in! Fantastic!" gushed Leonetti. "I'm sorry for you Tomas, maybe next time, you're really fast. Fantastico, ciao Mamma!!!"
Kopnicky and Crozier exchanged words later but there were no reported injuries. Meanwhile, Towler posted another dominant performance to put a very appropriate exclamation mark on a tremendous season for him as this race also confirms that he is the 2009/2010 Pro Series Champion.
"I fell to fourth at the start and slowly worked my way back to the lead," the iPSRR champion said.  "The car was REALLY slow behind someone.  That makes me kinda worried that it's going to all but remove racing between cars with similar pace, as it was hard enough before to overtake. But it's positive feedback on the update, I think.  It's nice to have a right foot now that's actually useful.  Thanks to everyone that's run this season and made the Pro series what it is.  I've actually enjoyed taking part and talking to a lot of people that I wouldn't have got the chance to without it."
Final Standings
1.    Towler (30 Laps) 252 points
2.    Bisceglie (-14.365)
3.    Cornett (-23.637)
4.    Heitkotter (-33.199)
5.    Kristensen (-42.965)
6.    Crozier (-56.206)
Fast lap – Towler (1:57.187)
Weekly Wrap Up
Qualification Fast lap of the week –  Richard Towler (1:55.769)
Race Fast lap of the week – Richard Towler (1:57.187)
So England's Richard Towler becomes the inaugural iPSRR Champion on 5201 points,  Australian Luke McLean is runner up on 5149 points and Canadian Shawn Purdy comes home in Third place with a tally of 5106 points. Italy's Aurelio Leonetti edges out the very unfortunate Slovakian Kopnicky for the fiftieth and last spot in the upcoming iDWCRR. Congratulations to the other deserving drivers who made the cut after a hard fought 25 races.
The series does end under a slight cloud of controversy which probably requires a little bit of further investigation and explanation. In any case a champion is always defined by the rules, points system, etc. of a competition so, cheating aside (and there is no hint of that here), the champion is the champion every time. There was the incident at Infineon between Towler and McLean and Towler's late season participation rate was also very high, both ultimately being contributing factors to his title. But this is only what happened at the end and it can be seen that much of this was the other way around throughout the course of the season. A look at some of the statistics reveals that Shawn Purdy actually had the highest average finishing position over the series but Towler was the winning-est with 21 wins out of 34 races (61.8%), McLean with 12 from 28 (42.9%) and Purdy with 9 from 24 (37.5), further evidence that the finishing order is indeed very appropriate!
So Richard Towler, break out the champagne and live it up. But don't get too carried away, the iDWCRR begins soon. You provided everyone with great entertainment whether you were battling with McLean, Purdy, Huttu or whoever and were always in the thick of eveything. Well done!
Cheers.
*                                                           *                                                        *
About the iPSRR
The iRacing Pro Series for Road Racing (iPSRR) is, in this inaugural year, a 25 week series with six drop races (i.e. a driver's best 19 results will count toward his season tally). In addition to crowning a seasonal champion, the iPSRR qualifies its top competitors for the 2010 iRacing Drivers World Championship for Road Racing which will be worth $10,000 in money and prizes for the champion. There is a parallel series for oval racing (the iRacing Pro Series Oval – iPSO). The top 50 drivers in each Pro series will compete in the iRacing Drivers World Championship Road Racing and iRacing Drivers World Championship Oval set to start in February of 2010.
iDWC (Road and Oval) winners: Trophy, Jacket, $100 iRacing credit and additional cash and/or prizes valued at $10,000 U.S. dollars.
iDWC (Road and Oval) second place: Trophy, Jacket, $75 iRacing credit and additional cash and/or prizes valued at $3,000 U.S. dollars
iDWC (Road and Oval) third place: Trophy, Jacket, $50 iRacing credit and additional cash and/or prizes valued at $1,000 U.S. dollars
iPS (Road and Oval) winners: Trophy, Jacket, $100 iRacing credit
iPS (Road and Oval) second place: Trophy, Jacket, $75 iRacing credit
iPS (Road and Oval) third Place: Trophy, Jacket, $50 iRacing credit
iDWC (Road and Oval) rookie of the year: Trophy, Jacket, $50 iRacing credit
iPS (Road and Oval) rookie of the year: Trophy, Jacket, $50 iRacing credit
---
You may also like...
---