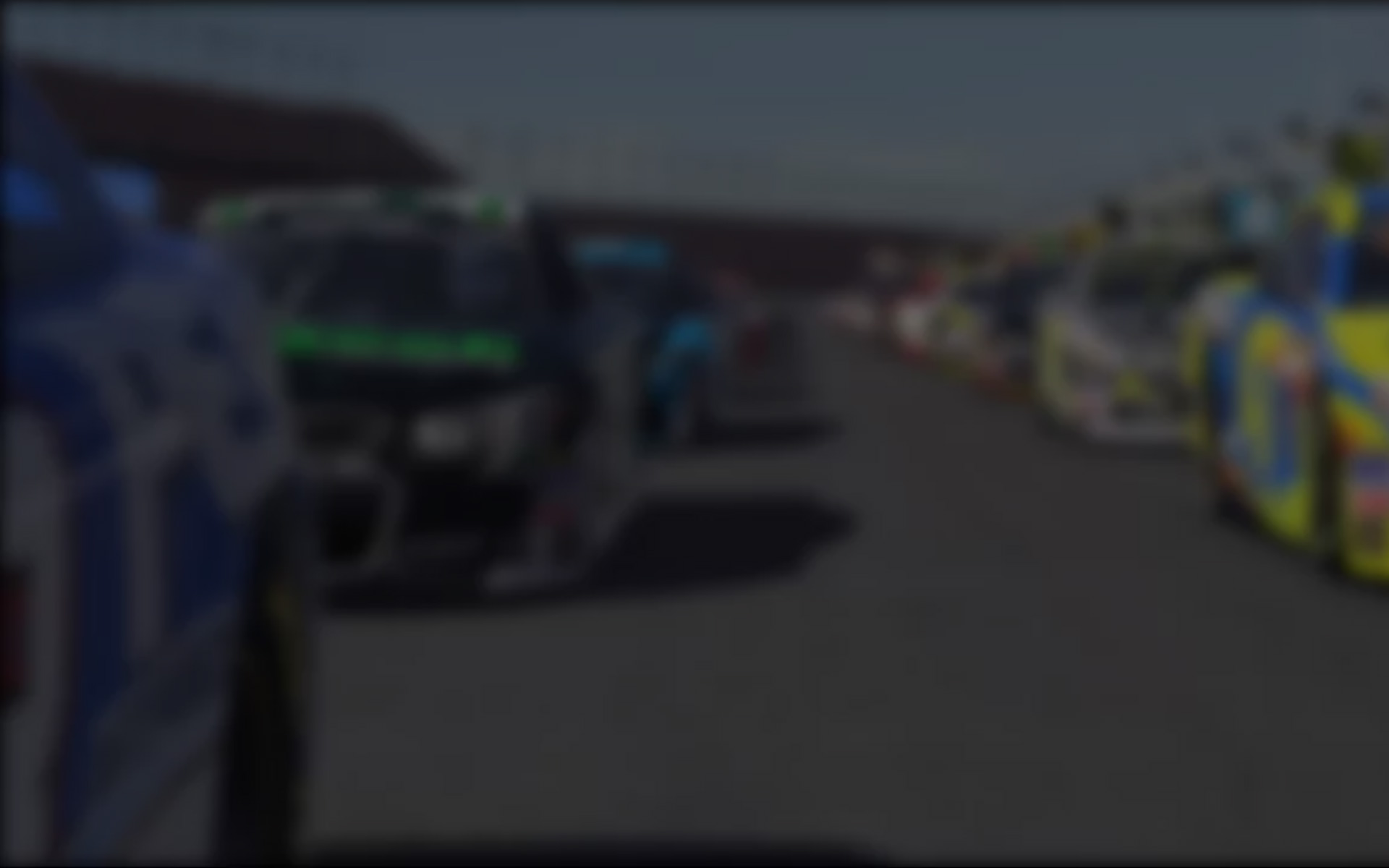 The England Club headed off to upstate New York for Round Seven of the club championship, using the Cup variation of Watkins Glen International, a previous favourite amongst the England sim racers last season. Some of you may recall the last Club race there saw a number of front runners run out of fuel, so no one trusted the fuel readouts and there was a line at the gas pumps as everyone filled-up their Mazda MX-5s. The line was pretty long as all the pit stalls were full and about 40 cars took to the grid.
So many cars heading down to Turn One would feel a shade risky but the Club England drivers did a fabulous job of negotiating the tricky first lap.
On form World Cup hero Blake Townend (pictured below) started to pull out a lead, one he would never relinquish from Adam Miles and James Barrington. Unfortunately it looks unlikely World Cup fans will get to see Townend and his fellow England Club racers as the club qualifier multiplier is so biased against the club that it makes Sepp Blatter look positively neutral!
It wasn't all plain sailing though. Stephen Grier took an unusually wide line around the penultimate turn.  Karl Hammerling went one better, losing it on the final turn right in front of Richard Towler, back from his US adventures and having made his way through to eleventh from the back of the grid. The ensuing contact would see Richard retire and console himself by counting his DWC winnings  . . . again.
Eventually the author succumbed to a touch at the chicane, dropping down several places but it was one of those races in the midfield that get remembered for the awesome racing rather than final positions. Up front things were more comfortable for Townend with an eight second gap to Miles and Barrington a further twelve seconds back. For those following, it was 32 laps with scarcely time to draw breath. A cracking race and the MX-5 success story carries on.
---
You may also like...
---