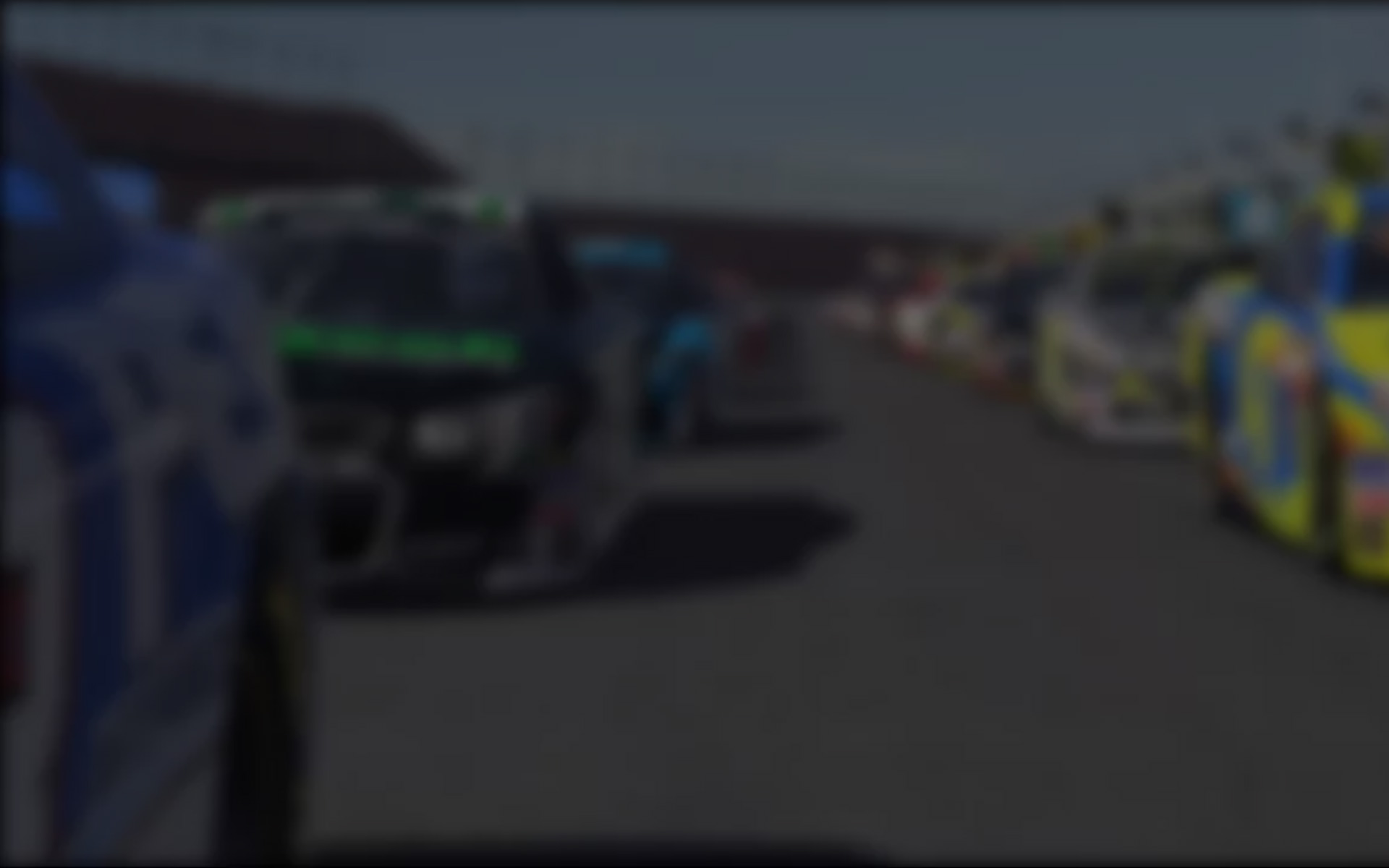 September 30th, 2014 by JaimeB
Week Eight of the 2014 Season 3 iRacing.com IndyCar Oval Series sent the series to Pocono Raceway in Long Pond, Pennsylvania. A mere 104 sim-racers tried to master the tricky track during a week of sim racing when aero push, draft, the troublesome Turns 1 and 2, momentum, and handling were just some of the storylines.
Mitch McCracken (Indiana) started on pole for the week's featured race, with Danno Brookins (Florida) on his outside. Cary Bettenhausen (Indiana) started third, with Daniel Olszewski (Ohio) fourth with Vick Caudill (Michigan) and Tim Holgate (Ohio) completing Row Three of the starting field.
McCracken used his pole position to excellent advantage, easily clearing Brookins by Turn One while Holgate quickly jumped from sixth to fourth by the time he exited Turn One.  Joe Branch2 (Indiana) successfully followed Holgate up through the field, passing both Caudill and Bettenhausen in Turn Three.  Brandon Trost (Pennsylvania) made it three wide by diving underneath both Branch and Bettenhausen in Turn Three, with Branch lifting early entering Turn One and yielding Trost and Bettenhausen.
As the battle for fifth raged, the top four began pulling away. But the green flag run was destined to end quickly as Paul Jennings (Carolina) drove into the back of Erick Davis (Canada). The impact sent Jennings spinning into Toni Helminen (Finland), destroying Jennings Dallara DW12 and badly damaging Helminen's mount.  Adam Dock (Texas) was the first to come down pit road as most of the front runners electing not to pit.
McCracken had an excellent restart; not so Holgate who was challenged by Trost and Olszewski who, with Bettenhausen, made it four-wide for third. Bettenhausen out-drove the others into Turn One as Holgate continued falling back.  Both Olszewski and Bettenhausen struggled in Turn Three, allowing both Trost and Holgate to catch up on the frontstretch. Trost drafted up to Olszewski and dove underneathto avoid slamming into the rear of Olszewski's DW12. Trost then pushed up the track and bodyslammed Olszewski, sending him up into the outside wall. Olszewksi bounced along the SAFER barrier before spinning down into the path of the unfortunate Caudill sending both sim-racers barrel-rolling into the infield. Once again the front-runners stayed out as Davis, Dock, and Rob Unglenieks (Michigan) led the back of the field onto pit road.
Practice makes perfect for McCracken as he had an excellent restart. Behind him, Bettenhausen broke loose in Turn One.  As Bettenhausen chased his car up the track, Holgate was forced to check up, and allowed Trost, Branch, and Niles Anders (Plains) to pass. Trost then caught and passed Brookins on the outside of Turn Three when Brookins pushed up the track. Both Branch and Anders also took advantage of Brookins loss of momentum, splitting him on the frontstretch. On the inside line, Anders cleared Branch in Turn One while Branch dived low in the middle of the turn, crossing-over Anders. As Anders and Branch battled, McCracken and Trost continued pulling away.
After Branch finally cleared Anders, Holgate entered the fray and dove under Anders, only to back-off. Holgate tried again a lap later in Turn One, only to get loose, lift to keep from clipping Anders and lose momentum. Both Brookins and Bettenhausen took advantage of Anders' bobble and blew past. Brookins then swung high to have a better entrance for Turn Two . . . a little too high as it transpired as he clipped the outside wall . . . and dropped back behind Holgate.
Meanwhile, Bettenhausen working his way around Anders with Holgate in tow.  Next, Bettenhausen and Holgate slowly ran down Branch, finally catching him on Lap 27.   With Bettenhausen was unable to do anything with Branch, Holgate tried to pass Bettenhausen in Turn Two only to slide-up into his rival.
The impact sent Holgate spinning and brought-out another caution, although Holgate was able to stop his car before reaching the grass. Everyone elected to pit, with Trost beating McCracken off of pit road to take the lead.
Trost got a good jump on the restart as McCracken rode a row back coming to the green flag, allowing Dock to jump in behind Trost to second. McCracken battled back and dove under Dock in Turn Three. McCracken had just barely cleared Dock when he started pushing up the track. With no time to react, Dock clipped McCracken's right rear damaging McCracken's wheel guard and his own left front wing. Dock dropped from third to fifth as he lost his momentum as a result of the contact.
Meanwhile, Holgate struggled to move back up through the field, repeatedly catching Anders only to break loose and lose momentum.  Holgate finally got a handle on his car and passed Anders for fifth with twenty to go, then set his sights on Dock in fourth place. Holgate caught and passed Dock on Lap 45. Dock continued battling Holgate until the very last corner, when he bounced off of Holgate and into the outside wall.
Back up front, McCracken, slowed by his damage was unable to run down Trost. Trost went on to win by 2.374 seconds over McCracken, earning 229 points for his win in the 3692 Strength of Field, the highest SoF of the week. Bettenhausen finished third with Holgate fourth, and Dock's battered Dallara rounding out the top five finishing positions.
A grand total of ten sim-racers got to take a trip to victory lane this week, with Dustin Ollis (Mid-South) and Trost winning a week-high three races apiece.
---
You may also like...
---