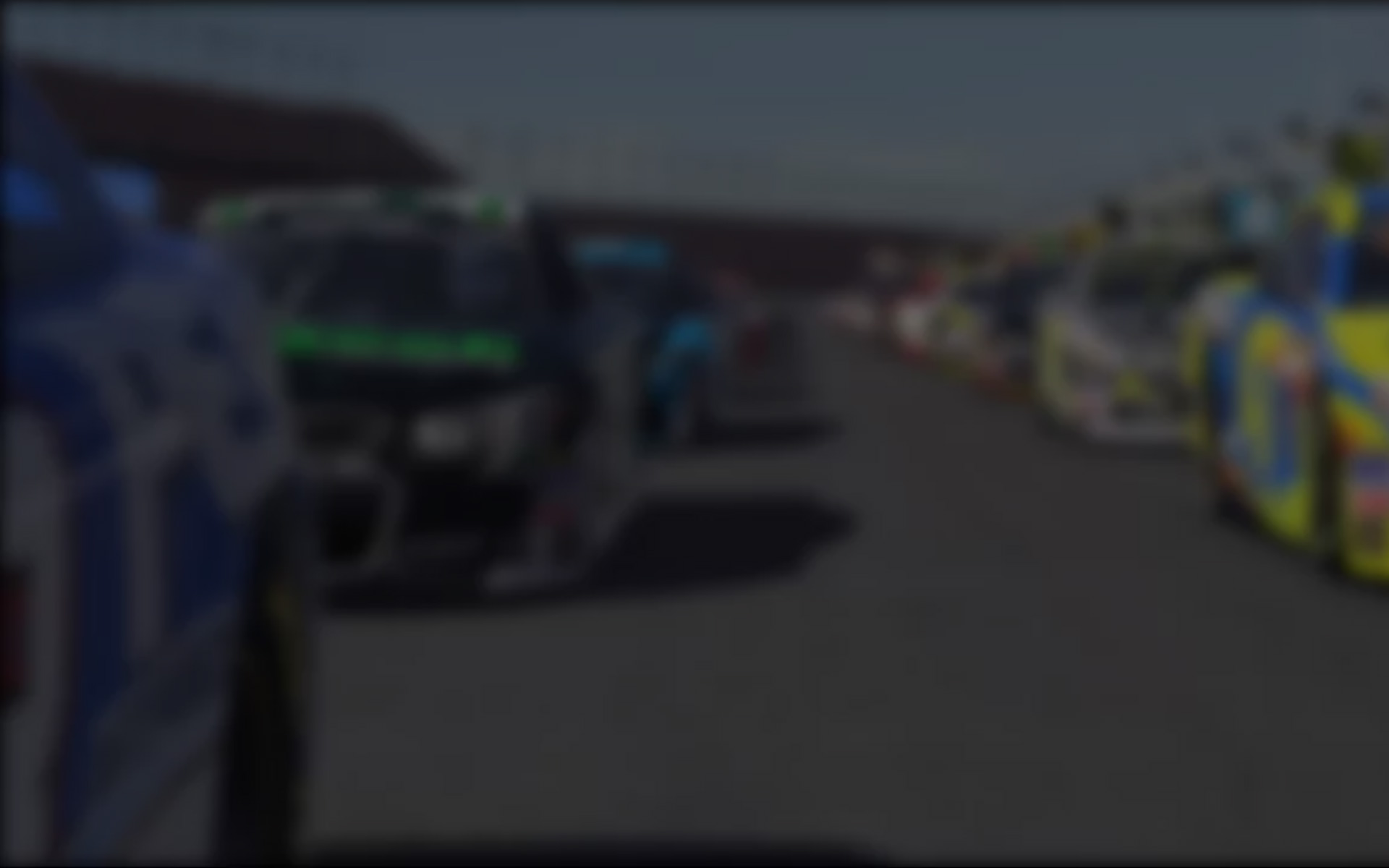 What's the first thing young Jordan Taylor did when Corvette Racing invited him to a test?    Well, the first thing AFTER high-fiving his father Wayne and brother Ricky . . .
He played his trump card, making a bee-line to his sim racing rig to begin preparing for this chance of a lifetime using iRacing.com.  Runner-up in the 2011 Grand-Am Rolex GT series in the Autohaus Motorsports Camaro, Taylor wasted no time in getting ready for his first taste of the Corvette C6.R.
"When I was asked to test for Corvette, the first time was going to be at the Sebring short course and I hadn't been there for probably two years," he explains.  "So I got right on iRacing, went to the short course and did probably fifty or sixty laps just to get my mind around it and get used to the brake points.  So when I went to the test, all I had to do was learn the car and not worry about getting used to the track again."
The strategy must have worked, as Corvette tabbed Taylor to partner with regular drivers Jan Magnussen and Antonio Garcia in three of the world's classic endurance races this season: the 24 Hours of Le Mans, Petit Le Mans and Saturday's Mobil 1 Twelve 12 Hours of Sebring Fueled by Fresh from Florida.
And when it came time to prepare for another test with Corvette at Infineon Raceway, Taylor once more turned to iRacing.
"I'd only driven (Infineon) one time, probably only about 15 laps or so," he explains.  "So, again, I went on iRacing and spent the week on and off, just doing laps there every day to familiarize myself with the corners, the elevation changes, where you have the blind corners, which curbs you can use and placement of the car over the crests.
"iRacing has these places scanned perfectly so you can, for example, pick out cracks in the pavement that are there in real life.  For example, as you go over the crest in Turn Four (aka the Carousel) you need a good turn-in point, so you use the curb on the left as a marker for when to turn.  That translates straight to real life.
"You can also figure-out which curbs have a little drop-off on the exit, which ones will pull the car off the track; so when you go there you know 'I don't want to do THAT!'
"So for sure iRacing helped me a ton, so that when I got to the tracks all I had to do was focus on learning the car – the tracks I had pretty much down before I turned a lap in the real Corvette."
"For sure iRacing helped me a ton . . . the tracks I had pretty much down before I turned a lap."
The real Corvette C6.R that Taylor will be driving at Sebring, Le Mans and Road Atlanta is a different beast than the virtual 'Vette he's been wheeling around the tracks of iRacing.  Introduced to the online racing service in 2010, iRacing's car is modeled on the GT1 Corvette that utterly dominated the American Le Mans Series and won its class at Le Mans in 2009.  Midway through the 2010 season, of course, Corvette switched its focus to GT2 competition and now goes head-to-head with the likes of the BMW M3, Ferrari 458, Porsche 911 GT3 RSR and Ford GT (which is also featured on iRacing).  However, the GT2 rules effectively insure the current C6.R is no match for the GT1 'Vettes of ALMS seasons past . . . or the current iRacing car.
Nevertheless, Taylor found his experience with the iRacing GT1 Corvette accelerated his learning curve with the real world GT2 C6.R.
"There's a lot less power with the GT2 car, and a little bit less downforce," he says, "and the GT1 car had carbon brakes where we have steel brakes.  So it's hard to compare the two.  But when you sit the in the cockpit of the Corvette on iRacing it's pretty similar. There are a few upgrades the GT2 has in the steering wheel and the rear view camera, but overall the cockpit is pretty similar.  The driving style, you have to switch it up because of the horsepower difference, but it's pretty comparable when you think about the two cars."
Of course, there's more to iRacing's authenticity than precisely-modeled cars and tracks.  There's the online racing itself which, as Taylor can attest, bears more than a passing resemblance to its real world counterpart.
"I did a race at Sebring the other night with a bunch of guys who are going to do the race," he says.  "Sean Edwards who is probably going to race in the GTC class, Deon von Molke, who raced last year, Josh Hurley, my Corvette teammate, Tommy Milner . . . and John Dagy (speed.com's sports car writer), who's always on iRacing.
"We had 15 cars in a 45 minute race with a pit stop, which is another nice thing with iRacing because you get a real good feel for the pit-in.  You don't want to lose time coming in the pits and with iRacing you can find your braking points, how hard you can push it in pit lane, how you need to adjust your line when you're going through the last turn on your 'in' lap to get into the pits as quickly as possible.  So even those practice pit stops in iRacing can really help in real life.
"Another nice thing is that iRacing has the night-time version of Sebring, and I've never driven Sebring at night in real life.  So I'm trying to pick-up the points on the track that are darker than others, so I won't get this big shock when I go into Turn 13 and it's pitch black, or Turn 10 where there's a little extra lighting."
Of course, Taylor is looking for any and every advantage he can in his quest to deliver the sort of performance Corvette expects of him . . . and he expects from himself.
"This is definitely a huge opportunity with Corvette racing," he says.  "When you think of sports car racing, or even racing itself, you think of Le Mans and all the success Corvette had enjoyed.  Just countless victories and championships, so to join them for Sebring, Le Mans and Petit Le Mans with Jan and Antonio is for sure a big opportunity.  It comes with a lot of pressure but for sure I'm ready for the challenge.
"I've done all my homework on these tracks because I've never raced in any of these races.  Then when I get to the track I've got all these guys around me who have so much experience that I can learn from; and just try to get information from them to be ready when I get in the car."
What will constitute a successful rookie season for Taylor?
"It's tough to judge right now," he says.  "Sebring and Le Mans will be the two toughest, just because Sebring will be my first race for the team and Le Mans will be tough because it's . . . Le Mans.
"I definitely want to do a good job for the team.  There's a lot of pressure on me because of the situation I'm in – which I'm grateful for.  I definitely want to get the job done and do a good job for them.  So after these races I just hope to get through them, not holding the team back at all, doing my job, keeping on par with my teammates, no mistakes, no issues, good runs, good stints in these races and coming out with some good results.
Jordan's "home-based" advantages don't end with iRacing.  His father just happens to have some pretty impressive hardware from Sebring, Le Mans and Petit Le Mans in his trophy case.
"I'm always happy to hear advice from my dad," says Jordan, "especially going into these races – Sebring, Le Mans and Petit Le Mans.  He's won all three of them.  So it's great to be able to pick his brain about these things and how to get to the end of these races in a position to win them and always staying in contention in endurance events.  To have my dad being that guy who has been in these positions, he's the perfect mentor and coach to have – and it's great to have him in the next room anytime I have a question."
The world's foremost online racing service AND a former Le Mans, Sebring and Petit Le Mans winner right down the hall?  In racing, it seems, you can never have too many trump cards.   Just ask Jordan Taylor.
---
You may also like...
---