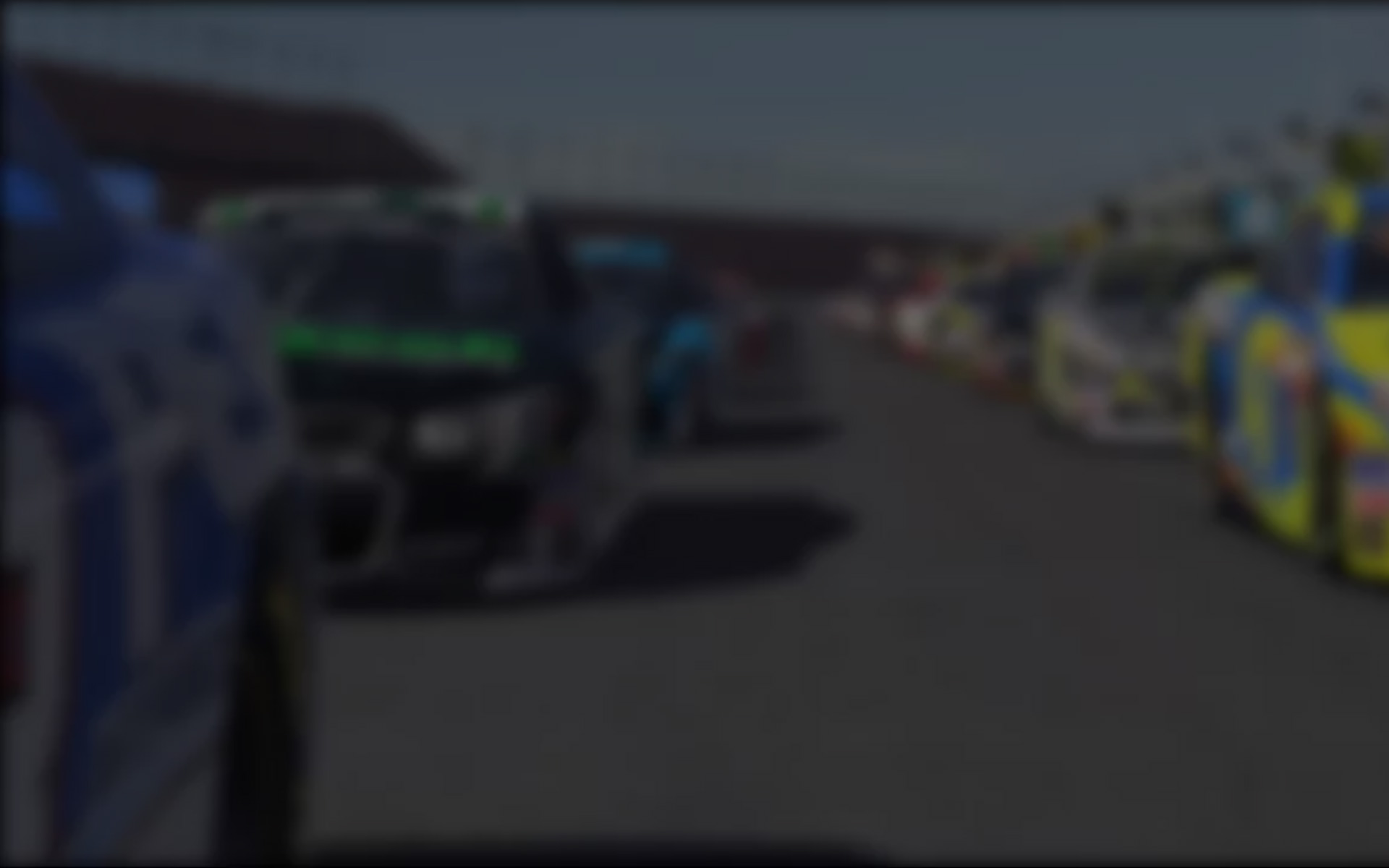 Week Six of Season One of the Red Sox Racing League's 2011 schedule saw twelve sim racers traveling to Australia for the 24 lap "Surf's Up" event at the Phillip Island Circuit.  This historic track which first hosted races in 1928 has seen several different configurations and major renovations over the years. The current track layout is a result of a multi-million dollar re-development that was undertaken in late 2006.  Situated on the southern coast of Phillip Island, the tracks 2.76 mile, 12 turn layout, is home to V8 Supercar, MotoGP and Superbike races.
RSR members have enjoyed events at Phillip Island in other cars, so they were eager to test out the Williams-Toyota FW31 cars at the track.  Having earned every pole in the first five online races, and leading 76 of the 109 laps completed in those events on his way to three wins, Les Turner entered the race with a commanding 154 point lead in the championship battle.
Robinson Shields was the only other member of RSR to have notched a win in 2011, so fans and fellow competitors alike were eager to see if anyone else in the talented field of drivers would be able to cut into Turner's lead at Phillip Island.
Turner set the pace during pre-race and qualifying sessions.  His 1:09.384 lap time in practice was the only sub 1:10 lap posted.  Things got a little closer as three drivers bested the 1:10 mark in qualifying, but Turner's 1:09.592 ensured he would once again begin the race on the pole.  Jim Albertson earned the outside position of Row One with a lap time of 1:09.866.
Rows Two through Six were filled by: Terry McCuin (1:09.934), Reed Rundell (1:10.129), Robinson Shields (1:10.436), Darren Kersey (1:10.589), Andrew Gantman (1:10.652), Greg Harris (1:10.947), Kevin Kyle (1:11.423), Ed Sutcliff (1:11.465), William Kabela (1:11.584), and Mike Grandy (No time posted).
Starts at Phillip Island are exciting due to the fast speeds generated on the long straight before drivers crest a small hill at Doohan Corner and begin a quick decent into the horseshoe shaped Southern Loop which makes up Turn Two.
The ocean scenery of Bass Strait and the abundant local wildlife in southern Australia combine to create a terrific racing environment for drivers and fans alike.  Maybe it was a wayward kangaroo, or a misplaced bikini top, but something caught Kersey's attention on the green flag lap.  Kersey was fast off the start and looked like a strong contender to challenge for a podium position.  Instead, his car veered off course in the middle of the Southern Loop and slid into a wall of tires as the entire field passed by.  Kersey's night was over after the incident.
The rest of the field settled into an aggressive but safe racing tempo as they continued through the opening lap.  Their focus allowed Harris and Sutcliff to avoid trouble as Kyle spun in Lukey Heights.  Shields, Gantman and Rundell kept things exciting for the crowd as they tried to negotiate Honda Corner three wide on Lap Three.  Rundell made the pass stick, but Gantman got the worst of it as he spun getting on the power exiting the corner.
Albertson fought hard and used every inch of the track in his bid to keep Turner in his sights during the early going.  Their cars were easily the class of the field, but Rundell rebounded from a bad start to work his way back into a podium position later in the race.
McCuin gave up third position early in the race when he let Shields and Rundell past him on Lap Six.  He would go on to short pit on Lap Eleven before climbing his way back into fourth place.
McCuin's pit strategy allowed Shields and Rundell to focus their attention on each other as they battled lap after lap until Shields spun exiting Turn Ten on Lap Eleven.  The mistake allowed Rundell to move into third place and ended Shields' race.  Rundell would go on to finish in that position as he reminded his fellow RSR drivers he would be a force to be reckoned with as the season progresses.
Pit strategy was varied amongst the drivers, but proved to be key as they jostled for position late in the race.  Albertson executed an error free pit stop on Lap 15.  His entry back onto the track gave the fans reason to hold their breath as his car just beat Sutcliff to the first corner.  Sutcliff never let off the gas as he approached Turn One, but Albertson avoided having to slow as he expertly exited pit road at full speed.
Turner finally pitted for fuel and tires on Lap 16.  When the pit cycle had been completed, he had maintained his 2.3 second interval over Albertson with another flawless pit stop. Albertson kept pace with the race leader in the following laps and posted the fastest lap of the race on Lap 21 securing his second place finish.
Harris was having a good race until he lost focus on the entry to pit road on Lap Eleven.  His mistake cost valuable track position which took five laps to regain.  Climbing his way back to fifth after the mistake, Harris just missed a top five finish when Gantman managed to pass him late in the race.
Turner held on to the lead and beat Albertson to the finish line by 2.628 seconds.  His forth win in six races extended the Canadian based driver's lead to an impressive 218 points over second place.  "What a great facility! Phillip Island has to be one of my favorites. It is a tough track and requires your attention 100 percent of the time. It flows so well, that it lulls you into a sense of security, but it can reach out and bite you in a fraction of a second if you let your guard down. Congratulations to Jim on a great race, and a well deserved second place podium finish."
Turner continued, "There was a lot of concerns voiced at the beginning of the season that the F1 car was going to spread things out even further and that the racing would be less competitive. That has not been the case at all. The racing has been extremely close and very competitive. It seems that every week there is someone different up there battling for the podium positions, as well as great battles throughout the field. If anything, the racing this season has been even better than the Star Mazda last season. See y'all at Indy."
"It seems that every week there is someone different up there battling for the podium positions, as well as great battles throughout the field." – Les Turner
Albertson was equally happy with his effort.  "We were surprised to find ourselves on the outside pole position here.  I was content to tuck in behind Les early on Lap One so I could get into a rhythm and try to learn his line.  I spent the first half of the race trying to balance my desire to be safe, and staying in front of the hungry pack of drivers just behind us.  The biggest difficulty for me was trying to balance going fast while saving enough tires to maintain a good pace at the end of a fuel stint.
"I planned to be a bit conservative during the race, and sticking to that plan really paid off.  Congrats to Les on the pole and the win. Both were hard fought. I also need to give a shout out to the league administrators for gathering such a fun group of drivers and for making sure the car setup is so competitive each week.  They do this week in and week out and deserve a round of applause. I figure they should get a round of applause because beer is more expensive."
"I figure they should get a round of applause because beer is more expensive." – Jim Albertson
Rundell finished the race just behind Albertson.  His charge through the field was cheered loudly by adoring fans that have followed the driver's storied career at one of iRacing's premier leagues.  Most felt he would have given Turner and Albertson a run for their money had the race lasted more laps.
McCuin was the next to cross the line when he finished in forth place.  "We had a decent run this week.  Could have been better, but once again, I spun out trying to push too hard and got back in the gas to soon.  Thankfully we recovered it and finished in fourth place.  I am looking forward to next week's race at Indy.  Congratulations to Les on another win."
Gantman rounded out the top five when he crossed the line just ahead of Harris.  "The Coolibar Williams had great launch, gaining two spots by Turn One.  At the start of Lap Three, I had a good run on Shields but not enough to pass into Doohan, leaving Rundell to capitalize on it with an inside pass going into Honda Corner.  I applied a little too much throttle on exit and ended up spinning into the grass, losing several spots."
"On Lap 15, I pitted from fourth and exited in sixth place, losing a few seconds to the front runners due to a miscalculation in the amount of fuel needed to finish the race.  Exiting the pits, I chased down Harris, passing him for fifth at the stripe on Lap 21.  Greg stayed glued to my rear wing for the balance of the race.  I was really pleased with a top five finish considering my spin early in the race, and am looking forward to next week at the Indianapolis Road Course."
Sutcliff (seventh) was next to finish as managed to stay ahead of the eighth place car of Kabela.  Kyle (ninth) and Grandy (10th) both finished one lap down.  Shields (11th), was scored 14 laps down, while the 12th place car of Kersey was not credited with completing a lap in the race.
Sutcliff and Kabela both moved up three positions during the race to earn the "Hard Charger" award.  Turner, Sutcliff, and Kabela were the only drivers to complete the event without an incident.
The F1 Challenge Series now heads to the Indianapolis Motor Speedway's road course for next week's "Kiss the Bricks at Indy Grand Prix" race.
In other official RSR league action, Turner won his second race in a row in the Street Stock Thursday Night Thunder Series race at Martinsville Speedway.  Rundell began the 40 lap "Who knows Marty" event on the pole, but lost the lead after a Lap Two bobble which gave Turner the lead.  Turner would go on to lead the final 39 laps of the race on his way to the win, and become the first driver to win a TNT event while not starting on the pole.  McCuin finished in second place, while Rundell finished in third place.  Wilbur Gildersleeve, Jr. and Mark Plank rounded out the top-5 spots.
The TNT Series heads to the Thompson International Speedway for next week's 40 lap race.
RSR F1 Series Standings after five races:
http://www.danlisa.com/scoring/season_standings.php?season_id=639
RSR TNT Series Standings after five races:
http://www.danlisa.com/scoring/season_standings.php?season_id=657
RSR YouTube Video Channel:
http://www.youtube.com/user/draftin11?feature=mhum
---
You may also like...
---