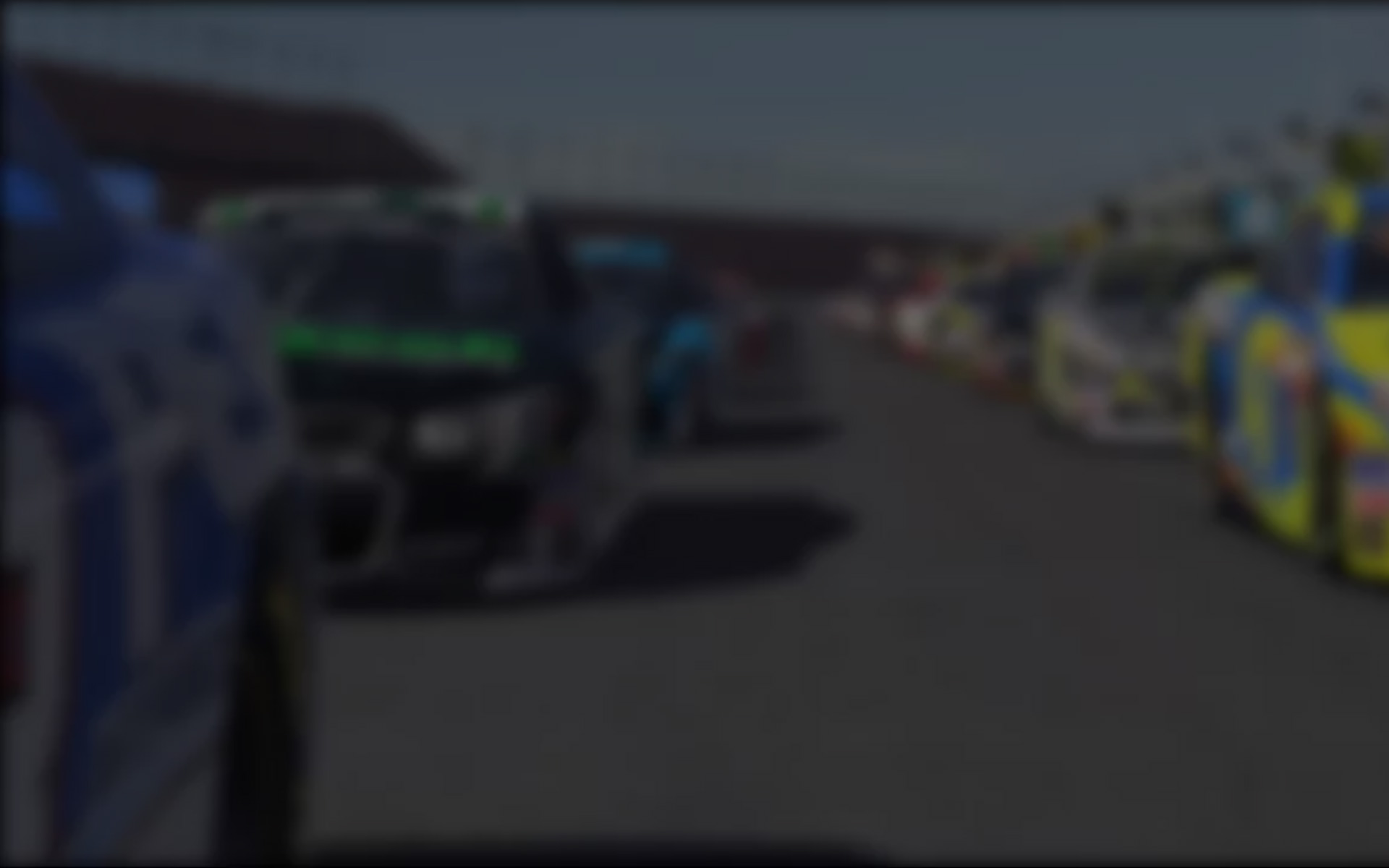 The Land of the Rising Sun is home to many famous race tracks, such as Suzuka, Okayama and Twin Ring Motegi. And the iRacing Silver Crown Cup visited the historic racing land of Motegi for a white-knuckle 65 lap sim race last Thursday night. While the sim racing was cleaner than last season's event, the 23 caution laps were still a disappointment to competitors who made the virtual pan-Pacific trek.
Thomas Wargula and Brett Reynolds showed their hot lap abilities and shared the front row for the start of the 100 mile sim-race.  At the green, Wargula stepped out to an early lead over Vinnie Sansone, who snatched second from Reynolds through Turn One and Two. Sansone then broke away from the fierce pack containing the rest of the 18 'Crown field. Sansone quickly set a goal to pass Wargula and — hopefully — open a decisive lead. However, on Lap 2, Brett Waldrep was the meat in a tasty Silver Crown sandwich, as he made contact and lost control in Turn Two, bringing out the first yellow flag of the evening.
With the mighty pack approaching the line on Lap 6, the flagman waved the green flag. As the field sped towards Turn One, Sansone was ready to make his move; and make it fast. As Wargula exited Turn Four, he had Sansone on his inside following an incredible run out of the final turn. Thomas barely beat Vinnie to the Start/Finish line, but Sansone beat Thomas out of Turn Two.
As only nine laps were complete at this point, George Hagon made a bold move to Wargula's inside, sending him back to third and shooting George within range of Sansone. Wargula's sun was now setting, as Brett Reynolds passed him the following lap in the same place; out of Turn Four. A lap later, Michael Clement ran into some technical difficulties, causing him to stop along the inside retaining wall on the front straightaway, causing the yellow flag to wave again. Straight after the green flag, Daniel Muse collided with Ryan Steele, causing Steeler to spin, suffering damage, and leading to a 16th place,  lfiveaps down.
As lap 19 unwound, it was Brett Reynolds' turn to try and demote Sansone. But after staying with Sansone for three laps, Brett lost control in Turn Four, spinning onto the front straightaway. He would only suffer minor damage, and would finish the night with a top-10 finish.
That left George Hagon as the only competitor able to keep pace with Sansone for the first half of the race. As Lap 31 approached, Hagon made his move on Sansone, grabbing what would prove a short-lived lead as Vinnie regained the lead on lap 40. Soon Waldrep's damaged machine came into the picture as the leaders prepared to lap his Silver Crown.
Lap 43 showed how tough and tricky Japanese ovals can be, as the hard-charging Waldrep lost control in Turn Four, collecting Ian Seely and Brian Elmore and leaving Sansone with a clear path to the win. Almost.  After the carnage, calamity and caution, Sansone had one more battle to fight, as the green flag waved only 17 laps to go. Wargula was back in the frame, with Reynolds and Elmore's damaged machine close behind. Unfazed by the pressure, Sansone opened a tremendous lead over Wargula, who was left to his own fight with Waldrep and Doug Berryman, the latter of whom worked Wargula silly, passing him and claiming second position in the final stages of the race with Donald FitzGerald following Berryman through for good measure.
After dominating Kansas last week, Sansone overcame the pressure and jet lag to take back-to-back wins. Berryman and FitzGerald round out the podium, while Daniel Muse and Wargula claimed top five positions. From two speedways to two short tracks, as Rockingham and Bristol follow. Last season, Brandon Buchberger claimed victory at both short tracks. But with Buchberger AWOL from the series this season, will a new short track king be "Crowned"?
---
You may also like...
---