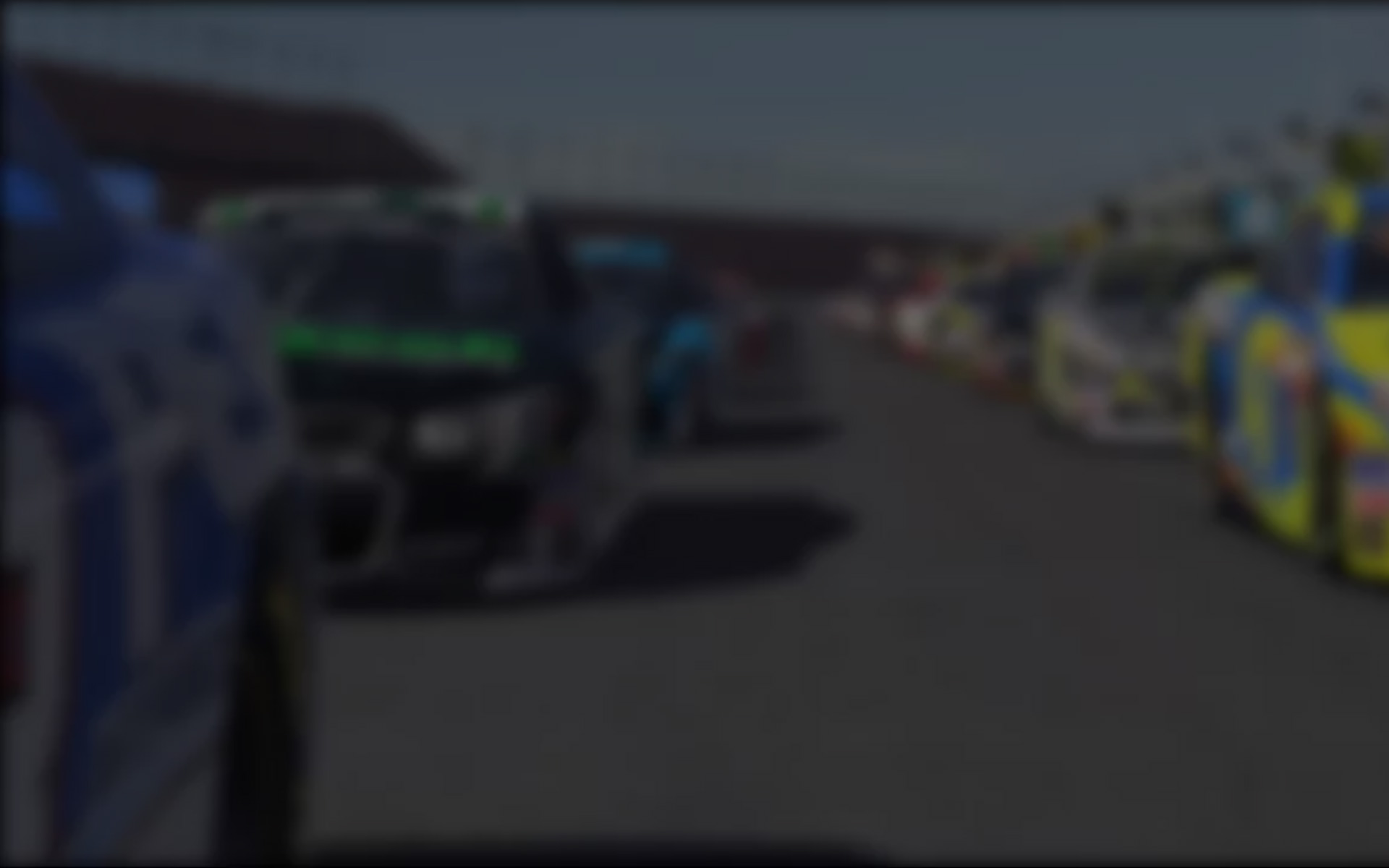 The Beauty and the Beast are back for the 2nd annual Alan Binder's Beauty and Beast Charity Challenge, accompanied by the inaugural Art Wheeler Memorial Fall Classic 150!
The Races:
For the second consecutive year, the United Short Track Racing Association has partnered with Distorted Performance Group to bring you two special events during Week 13 of 2013's Season 3. On October 23rd and 24th, these special events will top off the exciting USTRA Triple Crown Season. A track that was built to be the western home of open wheel racing, Phoenix International Raceway will host two events featuring the Sprint and Silver Crown cars. Located on the other side of the US in New Hampshire, the storied Thompson Speedway will host the Art Wheeler Memorial Fall Classic 150. Prizes will be awarded for individual race winners, along with a really cool prize package for the overall top runners when the event points are finalized.
Alan Binder's Beauty & Beast Charity Challenge:
A champion and true ambassador to the sport of sim racing. Alan Binder, along with Beast Race Cars, brought about the creation of this event. In 2012, Alan approached event promoter Eddie and Jennifer Walczyk about an idea he had for the upcoming season ending championship. This idea became what is known today as "Alan Binder's Beauty & Beast Charity Challenge."
In 2013, the American Cancer Society estimates that 296,880 cases of breast cancer will be diagnosed in the United States alone. To accompany that terrifying statistic, it is projected that 39,620 women will die from breast cancer this year. Putting these stats into perspective, a woman in the United States, on average, will die from breast cancer every 13 minutes. Winning a battle like this that many face every day takes the effort and contribution of countless individuals; medical professionals, scientists, organizers, fundraisers, and the help of millions of generous donors are all involved.
In motorsports, practice, preparation, and a great team mean everything. "People with Alan's work ethic know what it takes to win an uphill battle. He knows he has to practice hard and study the ins and outs of his car to be successful, so he puts in the work and does his research," stated Eddie Walczyk, Founder of the USTRA. "With that kind of attitude it's easy to see why Binder and the USTRA would choose to join in the race to beat breast cancer."
"…it's easy to see why Binder and the USTRA would choose to join in the race to beat breast cancer." – Eddie Walczyk
Alan Binder's impressive record of on track accomplishments are only outshone by the lengths he has gone to use his championship accomplishments for the betterment of others. After 8 consecutive iRacing.com Sprint Car titles, he elected to devote some of the time he has been using for online racing to assist real-world sprint car racing teams and attend Dayton University's Emerging Leadership Program at the request and sponsorship of his employer, Gosiger. Through Binder's guidance, several of the most competitive racers in the iRacing.com Sprint Car Series owe their speed to his direct tutelage, as he frequently hosted weekly test sessions, as well as attending private requests for assistance. The community is faster because of him, and as a result, have transformed into a more encouraging and serviceable group of drivers.
This event, run on the iRacing.com simulation service, utilizes the laser scanned USAC cars running on the painstakingly accurate, digitally scanned tracks that the pavement sprint and Silver Crown cars run on in the real-world. This year's event has found its way into the valley of the sun, Phoenix International Raceway. The track has a long standing history of producing incredible racing events, and the same holds true for the simulated races held here on the iRacing.com service.
The USTRA credits Alan's leadership as the reason they now host charity races at the end of every iRacing regular season. Their most recent event was during last season's Week 13, as the USTRA brought iRN writer Scott Kelly's idea of hosting the "LEFturn Memorial 100" to fruition, which raised $700.00 for the son of Jason "LEFturn" Leffler, who passed away in July in a sprint car accident.
The "Challenge" event combines a competitor's performance in both the Sprint Car & the Silver Crown car. A competitor's sprint and Silver Crown points for each event are totaled, leaving the competitor with the highest score the champion of the challenge. These events will run on October 24th, starting with the Sprint Car qualification races. Each competitor will race approximately 190 laps at Phoenix.  Practice sessions run every night this week from 7 pm to 11 pm EST leading up to the main events on the 24th.
For more details please visit iRacePink.com or the Sprint car and Silver Crown forums.
Art Wheeler Memorial Fall Classic
Every year in September, the sleepy little town of Epping, New Hampshire becomes the center of the universe for big block modifieds – supermodifieds, to be exact. The international Fall Classic was a race a driver dreamed of winning if they were a supermodified driver, and it was a race a fan never wanted to miss. Art Wheeler, iRacing member and beloved cousin of one of iRacing's own and long time short track supporter Chet Wheeler, was known for supporting things he was passionate for, including autistic children and other folks who he encountered that were in need. Being a self-made man and a successful entrepreneur, he knew it was a strong family that helped make a person successful. With the help of his partner and brother and receiving the love and support of his family, Art built A&A Wheeler Manufacturing from the ground up – no doubt inspired by the positive examples in his own life. Art's passion for motorsports was clearly recognized with his family and peers, and in his time on iRacing.com, he was able to experience the passion for racing first-hand in a simulated environment. This upcoming Fall Classic hosted on iRacing.com is in honor of this man, who gave love and support to the communities and lives he was a part of.
On the card for the "Art Wheeler Memorial Fall Classic 150" will be a 75 lap late model race, prefacing the 150 lap headliner for the Tour Modifieds.  Creative licenses were taken in the creation of this simulated version of the Star Speedway Fall Classic, as the Tour Modifieds will be used as placeholders for the supermodifieds, which have yet to be scanned into the iRacing.com car library, along with Thompson Speedway being substituted for the legendary Star Speedway for the same reasons. Practice sessions run every night this week from 7 pm to 11 pm EST leading up to the main events on the 23rd.
For details please visit iRacepink.com or the Tour Mod forum.
The Cause:
Why The Breast Cancer Research Foundation? Not all charities are created equally. Simply put, they are one of the best foundations that the US has. In fiscal 2006, the A-rated Breast Cancer Research Foundation (BCRF) granted nearly $25 million (87%) of its budget to medical research, whereas the closely named American Breast Cancer Foundation (ABCF) spent nearly 87% of its budget on solicitations that included an educational message and only 2.4% on research grants. Currently, 91 cents of every dollar spent by the Breast Cancer Research Foundation is directed towards breast cancer research and awareness programs. This accomplishment reflects BCRF's dedication to putting to work the contributions it receives immediately. Each year, the maximum amount of dollars is directed to research rather than towards an endowment for the future. BCRF knows that its supporters do not want their charitable donations used on solicitations that include unnecessary gifts and junk mail. The BCRF wants action!
The USTRA has more than doubled their goal for this year's event. ETV Live!, the leader in sim racing broadcasting, have graciously donated their services to this fundraising event. Each participant will be required to make a $10 minimum donation as their entry fee. New to this year's format, each driver will be able to create their own sponsorship page which will allow them to send their fans, friends, family and supporters to one place and show their support – not only to the cause, but for their favorite driver as well.
To learn more please visit iRacepink.com under the "How" tab for "Donation and Sponsoring a Driver" info.
---
You may also like...
---