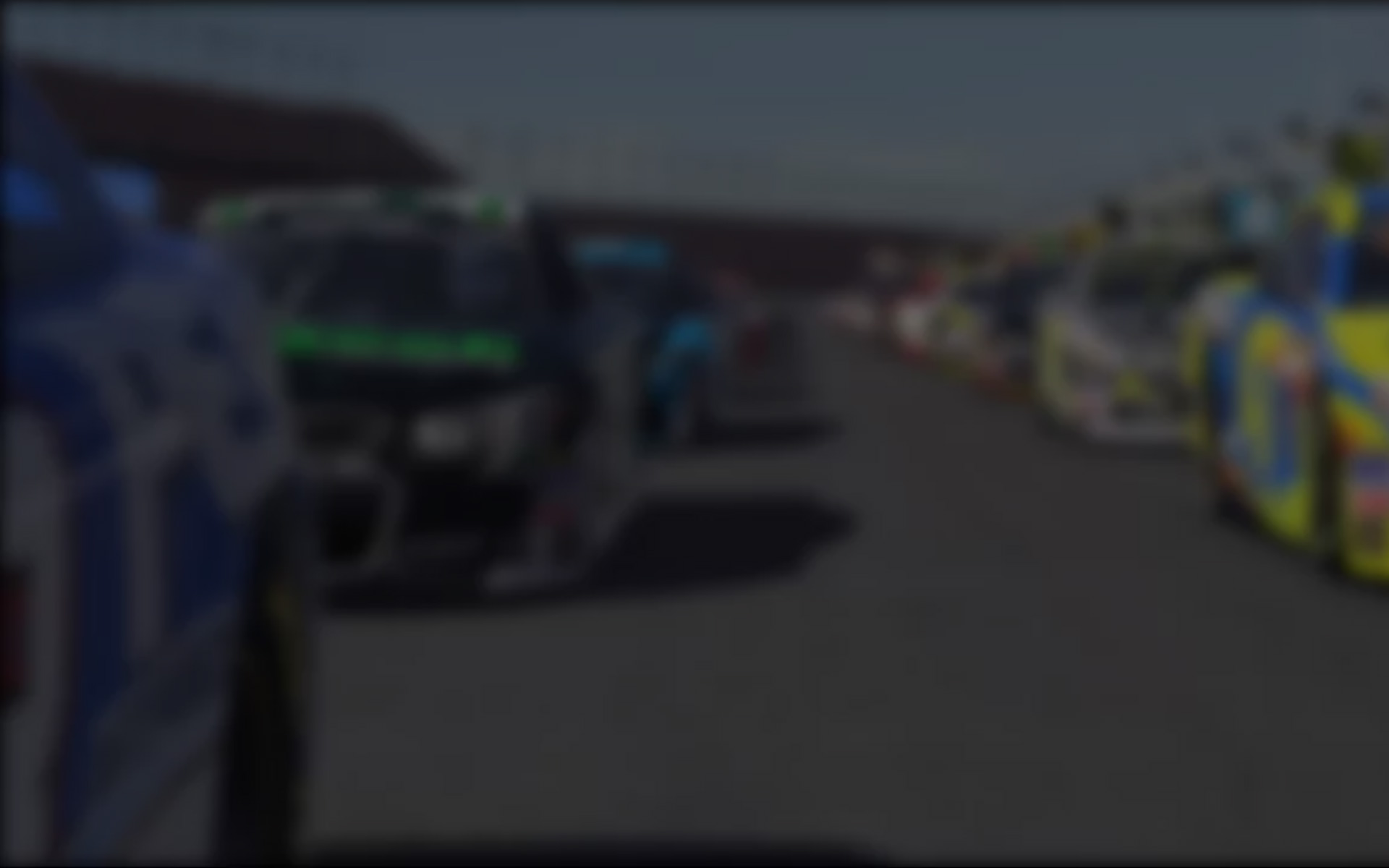 I'm a Type B personality. I don't over-plan my vacations, I don't make lists, I let things happen. But I concede that there are advantages to the type A personality – not forgetting to pick up things at the grocery store, not scrambling to deal with a lack of available hotel rooms, etc., so I've come to adapt some of the Type A lifestyle just to make some things a little less troublesome and disorganized.
When it comes to iRacing, I am beginning to believe that the precision of the system and the constancy of the racing environment – not to mention the level of competition – make it a place more suited to Type A people who can take lots of notes and apply what is learned from one event and apply it to the next.
For example, in the past, after a race my tendency would be to say my goodbyes, exit out and move on to the next event without giving it a second thought. Over time I have thought about how I would approach a race if I showed up at a track in a real-life series. Would I just show up and do my race and leave? No, I would probably spend a lot more time in preparation and after the race I would collect as much information as possible to learn from what went wrong and what went right. No point in repeating mistakes.
After replays became available I began to think it may be worth saving the replay of the race and learn from it. In the end I have come up with a post-race plan worthy of the most fastidious A-types.
Post Race Debrief
After leaving a session, you should take lots of notes on several aspects of the race:
•    quality of the setup; note parts of the track where handling was a problem
•    behavior of the competition
•    special aspects to remember about the track
•    things learned during battles
•    self-critique about your driving performance and your mental focus
•    break down your race strategy and how it evolved during the race and whether it was successful or not
•    areas to improve
Taking notes is a critical step to improving, but they are only useful if you act on the observations and learn from them. Keeping records and acting on them will help you learn faster and make fewer mistakes as you gain experience. Organizing your notes by track or series can help to refer back when you go back to the track at a later date.
Another important learning tool is to load up the replay and use it to learn:
•    what things you and others did during the race which worked well
•    what things you and others did during the race which failed
•    study battles all over the track with care and especially note successful passes and rewind further back to understand how the pass was set up  and completed
•    review the start of the race and analyze any incidents and who made it through successfully and observe how they did so
•    use the cockpit view in most cases to see what others see, and supplement with Blimp/Chopper or chase views to get perspective on car position
•    resist the urge to pretend to drive the car with steering and pedal inputs, since the true link between your brain and the sim is not present, and may inadvertently instill some bad habits.
The Type B personality inside of me scoffs at this extra work, but I have to admit there's a side of me that knows that the extra work is standard procedure for serious race teams, and if I was serious about improving that would require learning from the past.
But I will continue to avoid buying a filofax – I have to draw a line in the sand somewhere.
---
You may also like...
---