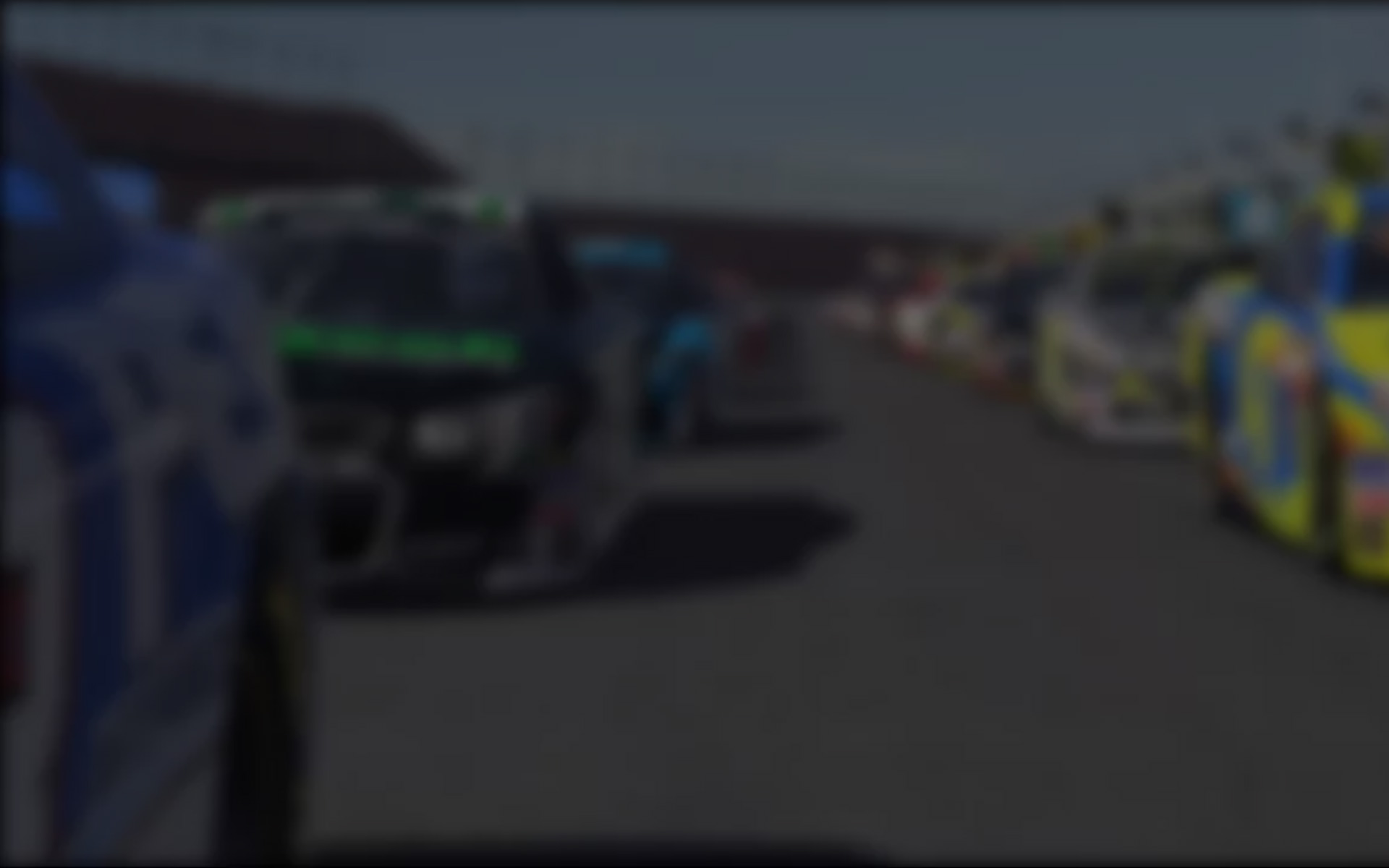 iRacing's newly-released Mazda MX-5/Roadster sure has been a hit.  The most fitting (and popular) celebration of this fantastic handling little production sports car is the iRacing Mazda Cup, with over 5,000 entries in the four week series. Alternating between scenic and demanding Mazda Raceway Laguna Seca and the short, fast Lime Rock Park, the series was ideal for rookies to "get their eye in," yet was frequented by anyone and everyone,  up to A-licensed veteran sim racers.  Week Four, Split Three on November 27 saw a bunch of rookies with a handful of more seasoned runners take to Mazda Raceway Laguna Seca for 11 laps of typically tense and action-packed online racing.
Polesitter was Canadian and real-world kart racer Kyle Tasker, from Dustin Peterson, David Nichols and Matthew Smith, all rookies. The start was hectic for all but Tasker, who sailed off to a lead even before Turn Two.  Smith muscled his way into second in hot pursuit of Tasker, while Peterson and a fast-starting Keith Brooks Jr squabbled for third.  Nichols spun exiting Turn Three, throwing up  dust and smoke in the virtual world, and confusion in the real one.
Meanwhile, from second-last starting position (having been too lazy to qualify), Patrick Atherton took advantage of the shenanigans at the start and slotted-in behind Brooks and Peterson in fifth. Peterson ran wide entering  the Corkscrew, letting Atherton through into fourth.
While Tasker set off on a (nearly) faultless drive in the lead, posting mostly 1 min 44's, Lap Two saw Brooks Jr run wide into Turn Three (possibly caring more about his SR, or possibly because they're all gentlemen in Carolina) allowing Atherton through into third.  Half a lap later, Smith ran wide dropping into the Corkscrew, no doubt with clenched fists (and other parts) waiting for that dreaded black flag warning, enabling Atherton to scramble into second place down the hill.  Brooks Jr opportunistically followed, with Smith arguing the point all the way into the next lap, when he overcooked it a little into Turn Four and Jr gratefully breezed through.
It was all happening, and you wouldn't know where to look next for the action.  In other words, it was business as usual for the iRacing Mazda Cup.
So Atherton set about making up a six second gap to Tasker, who set his fastest with a 1 min 44.528 on Lap Four. Atherton's best was a 1 min 43.7 on Lap Six. Not particularly world-beating times by Mazda Cup standards, but both cars' tyres were getting well and truly second hand, with armfuls of understeer around the fast uphill left handers. It was a case of survival, not to mention a reasonably spotless SR.
Atherton finally edged up to the Canadian's bumper at the beginning of the final lap, although had genuine hesitations about having a go for the lead with fading grip – second place and an intact safety rating being better than a kick in the pants.  Fortunately for the Australian, and sadly for Tasker, the Canadian's only mistake in the race was the one which cost him victory- overcorrecting at Turn Five and exiting stage right, while a lucky Aussie went on to the unexpected win. Tasker recovered to take second, with nary a breath between Brooks Jr in third, then Siemons and Hoffman.
Yep, it was all fairly typical, run-of-the-mill iRacing Mazda Cup stuff.
Finishing order:
1. Patrick Atherton
2. Kyle Tasker
3. Keith Brooks Jr
4. Ric Siemons
5. Ryan Hoffman
6. Dustin Peterson (wouldn't he love to swap surnames with Ryan!?)
7. Chris White
8. Bram Weitzman
9. Matthew Smith
10. David Nichols
---
You may also like...
---