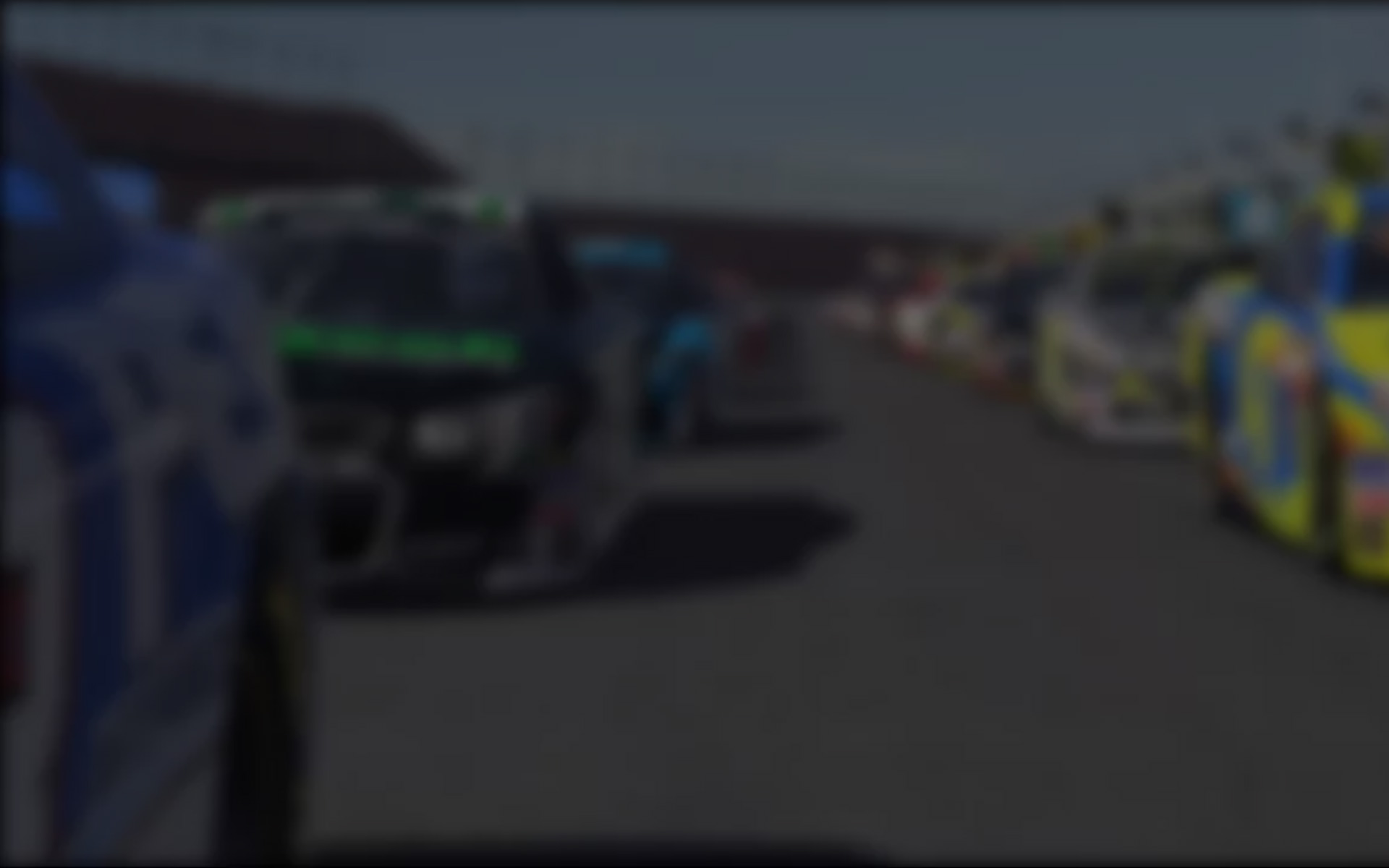 Round Two of the UK&I Skip Barber League's third season of 2014 headed to Silverstone for 12 laps of the Historical Grand Prix layout.  Over 30 sim-racers participated as last week's race winner and pole sitter Sebastian Job continued his winning ways with his second consecutive pole of the season putting in a 2:01.171, 0.130s faster than Graham Carroll in second.  Simon Hulbert took third with former champion Blake Townend alongside him in fourth followed by Richard Avery in fifth.
When the lights went green the big shocker was Townend's terrible launch which immediately lost him a position to Avery before even reaching Copse.  In contrast, Fahim Antoniades had a great start from P7 and used the inside line at Copse to grab sixth from Sam Everest, only to be caught off guard under braking for Stowe later in the lap and run wide, dropping down to 14th.
Later the same lap Carroll got a great tow from Job out of Club and grabbed the inside line for Bridge.  with Bridge being a flat-out corner in the Skippy, Job stayed with Carroll and gained the inside line for Priory.  Both sim-racers braked for the corner at almost the same time, catching Hulbert off guard, who then hit the back of Job and spun him 180 degrees.  Hulbert lost positions to Avery, Townend, Sam Everest, and Clarke Williams while Job dropped to twelfth, not far ahead of Antoniades.
The first lap had been quite good for George Lambert: After starting from P10 he was already up to seventh and began pressuring Hulbert at the start of Lap Two.  They went side-by-side into Maggotts but Lambert caught some oversteer during the quick change of directions and spun into gravel.  Things got much worse when Lambert, while trying to rejoin the track, (like Kimi Räikkönen) discovered a severe drainage ditch that damaged his F2000 mechanically and he was forced to retire.
By the end of Lap Two Job was already back into eighth and, with a great run through Luffield, grabbed the inside line at Copse from Mark Jarvis for seventh.  Job got such a good run it looked like he might even pressure Povey into Maggotts but Jarvis had an even better exit and retook the position by Turn Three.  Job was persistent, however, and reclaimed the position a few corners later at Club and held it.
Job continued his way through the field just one lap later, and again at Copse, when Povey went a bit wide, hindering his exit speed and gifting Job with sixth spot.
On Lap Five, Everest was in fourth and not far behind Avery and Townend, who were locked-in battle for second place.  The two were going side-by-side through many of the corners and Everest was spying a potential podium until he dipped a wheel in the grass entering for Club and went for a spin, dropping to P14 in the process.
Job's push through the field continued on Lap Six.  After taking fifth from a spinning Everest the prior lap, he moved on Williams for fourth position with over half the race still to go.  Job had a much better run through Chapel, and with a little bit of slipstream breezed by Williams at Stowe.
Williams' struggles continued that same lap as Povey smelled blood and made a thrilling dive for the inside line at Priory, dropping Williams to P6.
By Lap Eight, against all logic and odds, Job had managed to close right up to the battling Townend and Avery.  Job sacrificed Maggotts for a better line through Becketts and used the draft to pull even alongside Avery.  Avery, meanwhile, was using the slipstream to pull alongside Townend.  As the trio closed in on Stowe, Townend suddenly found himself being swarmed on both sides.  The game became one of braking at that point, and to the amazement of everyone (probably including Job himself), Job braked latest and hung it around the outside to take two positions in one corner, moving him into second place while Townend dropped to fourth.
Two laps later, Avery regained second with the inside line for Bridge.  Townend took advantage of the poor exit speed from both cars and made a dive up the inside for Priory but understeered into Avery's sidepod, spun 180 degrees and dropped to sixth.
Job had to take evasive action when Townend spun in front of him, losing valuable time to Avery ahead.  But on the penultimate circuit Job pumped-in an amazing lap that was nearly a full second faster than Avery's and found himself just about within striking distance on the white flag lap.  He got a great run through Club and used all of the track at Abbey to grab the inside line for Bridge and second place along with it, with only two corners remaining.
At the checkered flag it was Carroll winning by almost seven seconds after a virtually flawless race ahead of Job who had an incredible recovery drive after dropping to twelfth.  Avery took the final podium position just behind Job, with a big gap back to Povey and Williams who were separated by only 0.074 seconds at the  line.
In the championship Job retains his lead over the rest of the field after beating everyone at Silverstone except Carroll who didn't score points at Lime Rock.  Avery advanced three positions, to stand 18 points behind Job in second place, with George Wiseman moving into third after Antoniades and Brennan lost positions at Silverstone.  Carroll made the most movement, however, shooting into fourth place after his first win of the season.
---
You may also like...
---