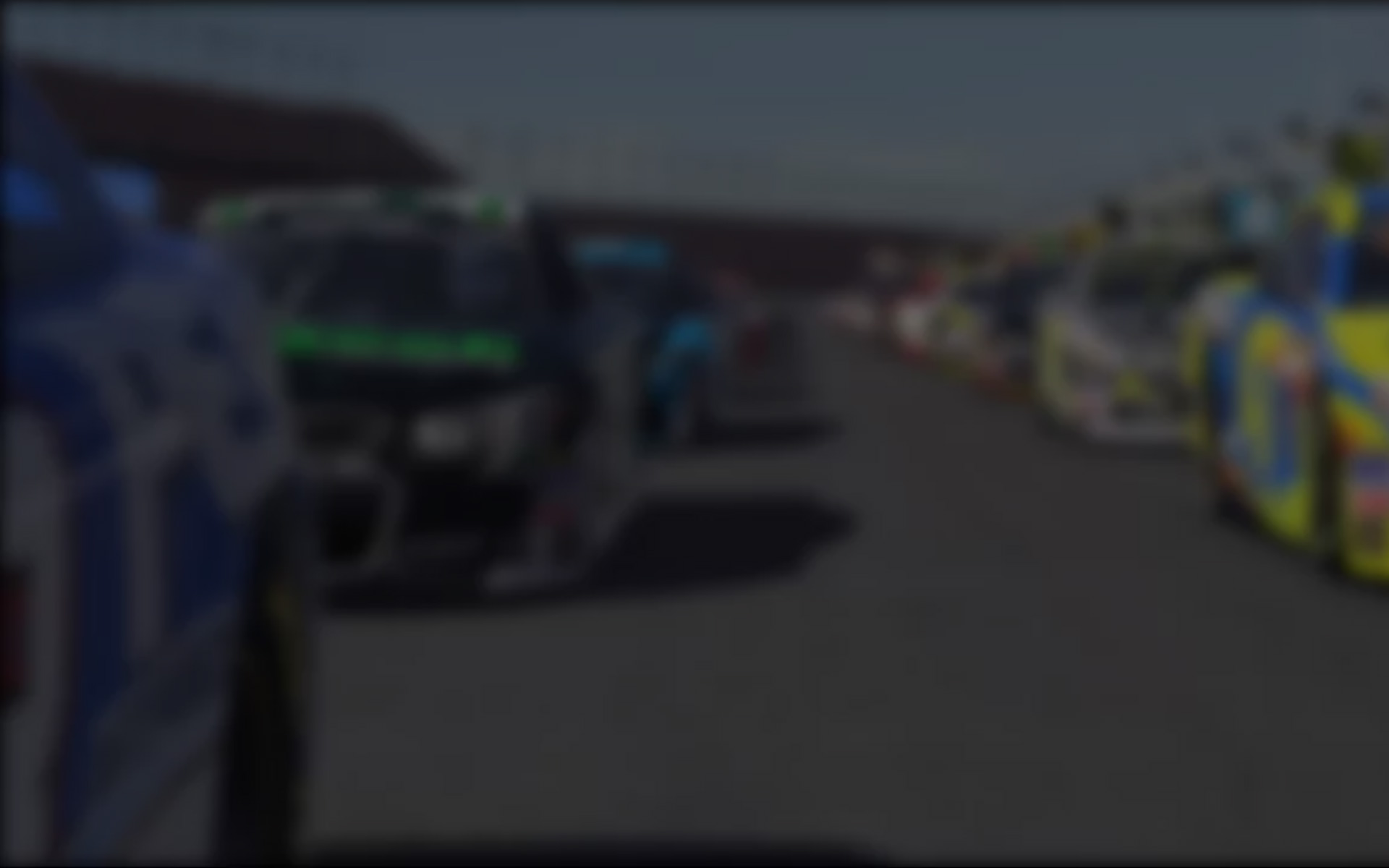 Brands Hatch seems to be all over iRacingNews in June as regular readers may have noticed the Grand Prix Legends high SOF race article I wrote not long ago.  The temperatures are rising in the northern hemisphere and what better way to spend your time than sim-racing in a single-seater around a circuit as thrilling as Brands Hatch . . . from the comfort of your own home?
If you agree, then you have plenty of company.  Nearly three dozen F2000s from the UK&I Skip Barber League journeyed to the virtual Kent roller coaster to participate in  the sixth race of the season.  The top three were only separated by 17 points heading into the race (Marcus Hamilton, Wojciech Rabsztyn, and Wojciech Swirydowicz in that order) while Marc Mercer is mounting his return with a win already under his belt in only two races.  Swirydowicz sat on pole with a 1:39.708 with championship rivals Hamilton and Rabsztyn just behind in second and third respectively.  Paul F. Grillo managed an impressive qualifying run and started from the second row in fourth ahead of Tom Ward, George Lambert and Richard Avery with Mercer starting in eighth after only managing a 1:40.258 during the 20 minute qualifying session.
The start was typical for this car and league with most slotting into their starting positions and a few sim-racers going side-by-side into Paddock Hill Bend and Druids.  Graham Hill Bend is where things went a bit awry as Stuart Adcock was trying a move around the outside of Fahim Antoniades when contact between them sent Antoniades into a spin with over twenty sim-racers approaching behind him at speed.  Antoniades' car gripped suddenly before running off the track and was launched to the left towards Martin Peck, putting both cars into barrel rolls, tires screaming with each tumble and each moment of contact with the digital asphalt below.  Alex Gillon slowed to avoid the tragedy before him but caught Steve Hefford off guard and he had an abrupt introduction to Gillon's gearbox.  Four cars in total were damaged and many others either had to take to the grass or stop altogether on the track to avoid a similar fate.
Back at the front Swirydowicz was pushing to the limit and started pulling a gap to Hamilton.  His opening lap zeal with cold tires and a heavy fuel load was giving gobs of oversteer which, at Stirlings Bend, put him into the grass and nearly spun him entirely if not for his fast reactions to stay pointed in the right direction.  The bobble dropped him two positions however, and the top three on track were the top three in the championship, in order.
Mercer was making moves forward while Swirydowicz was going backwards.  He got a great line through Stirlings and used the outside line at Clark Curve and Paddock Hill to pass Lambert for seventh but cost him valuable time to Avery ahead.  Lambert immediately came under attack from Graham Carroll who had been tailing Mercer since the lights went out.  Carroll got the inside line as they went through Graham Hill Bend (seemingly the corner of the day for incidents) and when his front right wheel hit Lambert's sidepod it damaged his steering, sending him into the path of Dominic Brennan whereupon they both made contact with the barrier.
Just behind Hamilton, Rabsztyn, and Swirydowicz was Grillo who was defending fourth place hard from Ward.  By Lap Three Ward found his opportunity when Grillo was slow through Hawthorne and gave Ward the inside line for Westfield.  By the end of the same lap Rabsztyn began to pressure Hamilton and the duo went side by side through Paddocks and down the hill accelerating to almost 100mph.  Again they went in tandem through Druids and again through Turns Three, Four, and Five in a fantastic display of skill and sportsmanship with Hamilton maintaining the position ultimately.  At Westfield it was Ward (who had been catching the top three since the battling started) who went side-by-side with Swirydowicz and nabbed the podium spot before Dingle Dell.
Swirydowicz reclaimed the position the very next lap, while Avery closed on Grillo and began in intense battle for fifth just behind.  Hamilton, meanwhile, went wide at Westfield which gave Rabsztyn the definitive lead for the first time in the race as he turned his focus towards extending a gap.  On Lap Six a backmarker came into play and spiced-up the action once again as Ward attacked Swirydowicz, but when that failed put him on the defensive from Grillo once again.  The whole top six was now bunched up into a very small space.
As the top six sim-racers made their way through the first four corners they began approaching a backmarker who was two laps down from the lead cars.  The backmarker lost control of his car at the high speed Westfield just as Hamilton and Swirydowicz were going side-by-side for second place.  Rabsztyn luckily (and skillfully) avoided the out of control car but there was little the battling duo could do at over 70mph and both podium contenders slammed the car, followed immediately by Ward and Grillo.  Avery managed to take a similar line to Rabsztyn and in the space of a few seconds found himself in second place behind Rabsztyn.  Amid the carnage ahead, Mercer was unaware of the horrors awaiting on the other side of the corner and clipped Grillo enough to be sent into the barrier sans his front wing.  Six cars in total damaged, five of them running in the top ten at the time of the incident.
After such a devastating crash involving literally half of the top drivers of the day you'd expect the race to be all over.  But with seven laps remaining, you would be more wrong than you've ever been in your entire life.  Avery began pumping-in consistently fast laps immediately after inheriting second place.  Low 1:40s and even a 1:39.8 were good enough to put him within Rabsztyn's slipstream on the penultimate lap.  On the final lap Avery was within inches of Rabsztyn's gearbox and even tried a move at the outside of Hawthorne before, strategically, dropping just behind once again.  He waited patiently and made his move at the exit of Stirlings and on the run down to Clearways with the outside line as he started braking.  Rabsztyn's racing line was hindered by his inside line and when he ran wide Avery performed a switch-back and pulled to the right side of Rabsztyn, using more than just the track, and with his better exit speed won the race by 0.145s.
Avery's win wasn't enough to advance his position in the championship as we pass the halfway point of the season, but it did bring him much closer to fourth placed Ward who, along with many others, failed to score points at Brands Hatch because of the Lap Eight incident.  Rabsztyn's second place finish gives him the championship lead with 131 points, with a 13 point gap to Hamilton behind.  Swirydowicz (115) limped to a seventh place points-paying finish and is now just three points behind Hamilton.  George Lambert finished on the podium and moves to ninth in the championship, tied with Mercer who could only manage P15 in the race.  The top ten were rounded-out by Adcock, Brendan O'Brien, Tim Adcock, Swirydowicz, Jamie Bird, Like Ridgeway, and Allan Paterson.  The full qualifying and race sessions with commentary can be viewed on BSRtv here: https://www.youtube.com/watch?v=lkQki1utDAs
---
You may also like...
---