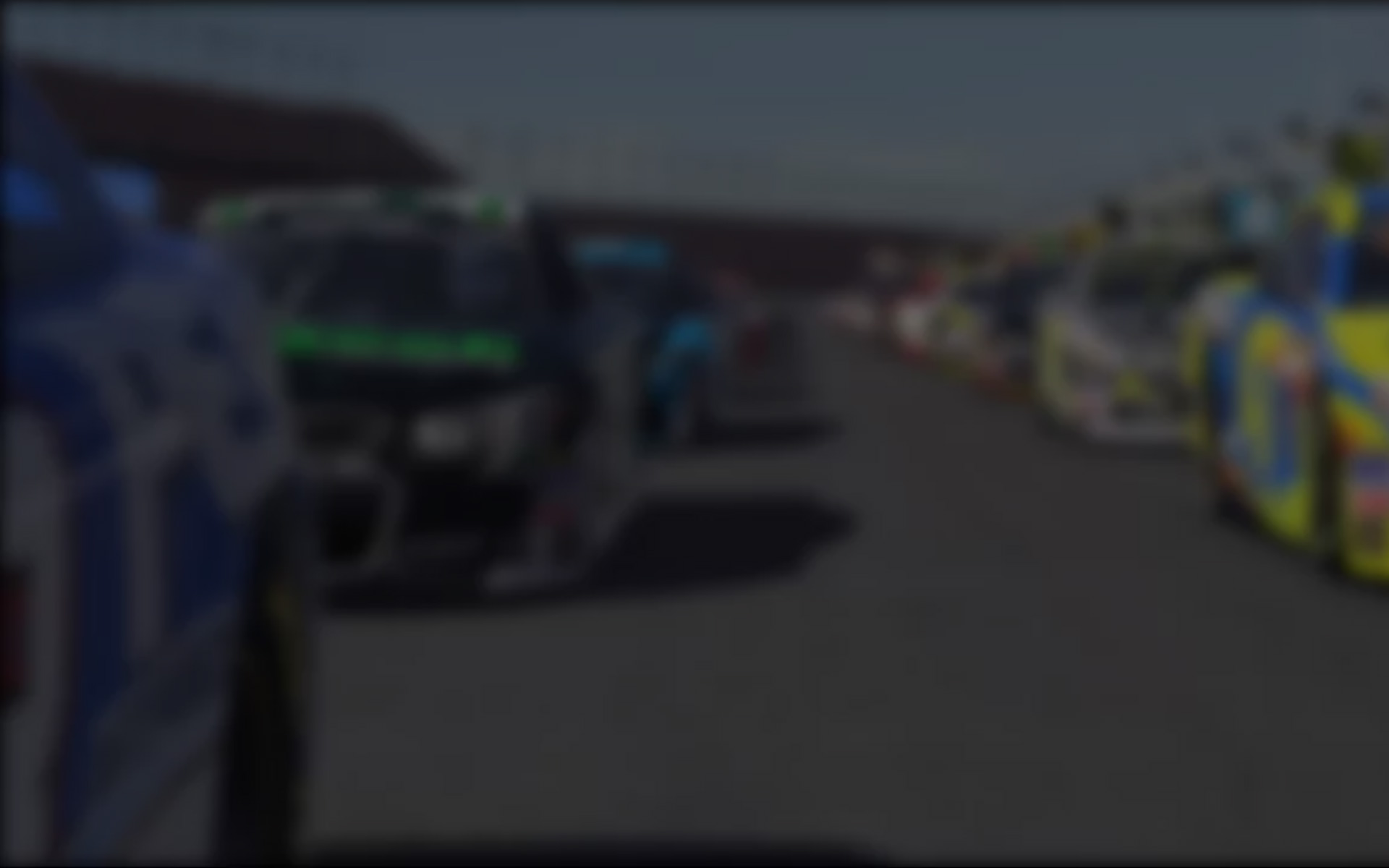 Last season at Mazda Raceway Laguna Seca it was George Streetly taking the top step for the UK&I Skip Barber League.  Streetly was followed by Sebastian Job and Blake Townend who, like the Streetly, are not racing in this second season of 2014. After missing the opening races Marc Mercer is on a mission to regain ground in the championship while Marcus Hamilton is enjoying a comfortable 17 point lead over Wojciech Swirydowicz.  In qualifying Mercer took pole by all of 0.008s from Hamilton, Richard Avery, Swirydowicz, and Simon Hulbert.  As the cars formed on the grid a noticeable gap existed on Row Three, next to Tom Ward who was starting from P6.  Hulbert failed to make it to the grid before the lights went green and his fifth place qualifying effort went for nothing as he was unable to complete even one lap.
Unlike typical Skippy races, the sim-racers went on the attack immediately.  At the Turn Two hairpin Swirydowicz looked to make a move around the outside of Avery, but after dipping a wheel in the dirt at the exit was put on the defensive from Tom Ward.  Swirydowicz defended well using the inside line at Turns Three and Four but couldn't hang on around the outside of Turn Five and his poor exit put him under attack from Wojciech Rabsztyn at Turn Six and dropped him to P6 after only half of a lap.
The first real casualty of the race wouldn't come until Lap Four however, as Ward was defending from Rabsztyn.  Ward had a poor line through Turn Six and Rabsztyn grabbed the inside line into The Corkscrew.  Ward caught some oversteer under braking and did a complete 180, losing four spots and valuable time in the process.
For much of the event the sim racing was close and hard fought, but no one wanted to risk throwing their race away to gain one position.  All that changed on Lap 14 of 15 when the drivers started becoming impatient, and a bit more keen to pass whomever might be in front of them.  Mercer's lead at this point was already impressive and it seemed he had little to concern himself with other than putting in consistent clean laps.  Behind him, however, there was an intense three-way battle for second that had been simmering for quite some time and was now ready to boil over.
Hamilton led from Avery and Swirydowicz as they started the penultimate lap.  Hamilton defended the inside line in Turn Two fiercely, and his slow apex speed caught Swirydowicz off guard.  Contact between the two affected Hamilton more however as he suffered damage to his rear left wheel.  The damaged car struggled through Turn Three and nearly spun.  At the next corner, the high speed Turn Four, Hamilton's damage got the better of him and he was sent off track.
Thankfully for Swirydowicz he had already gotten past Avery before Hamilton's misfortunes and needed only to defend the position for 18 more corners to take home P2.  Hamilton's misery continued when he again was sent off track at Turn Ten, dropping him two more positions and putting him under attack from Dominic Brennan as they started the final lap.  Hamilton opted for the outside line at Turn Two, knowing the damage to his car would make it impossible to defend from the drivers behind for an entire lap.  Fahim Antoniades went a bit deep, however, into the corner and contact with Hamilton spun him around and down to ninth and then put him under attack from Ward who was trying to salvage what he could from his race.
In the end Mercer won by over four seconds ahead of Swirydowicz who narrowly hung on to second place from Avery who finished only 0.136s behind.  Rabsztyn overcame his early race struggles to finish in fourth ahead of Martin Peck and Brennan who had started in P9 and P10 respectively.  Clarke Williams finished seventh after a fairly quiet race, and Hamilton hung on to eighth after switching to damage limitation mode.  Ward and Atoniades rounded out the top ten.
In the championship Hamilton's poor finish reduces his lead from 17 to 12 points ahead of Rabsztyn.  Swirydowicz's strong performance moves him ahead of Ward, and Avery's podium finish jumps him up four places to take fifth in the points with 56, tied with George Li Wright who was absent from Laguna Seca.  Stuart Adcock and Alex Gillon both lost positions to Avery after Adcock missed the race and Gillon was caught in a couple of first lap incidents which forced him to pit.  Keith Sharp dropped three positions, and Marc Mercer moved up ten spots to take P10 with 44 points after only completing two races.  The full qualifying and race with commentary can be viewed on BSRtv here: https://www.youtube.com/watch?v=U_WMqSpQR6w
---
You may also like...
---